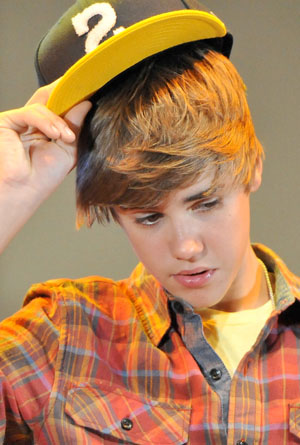 Pop sensation Justin Bieber ran into a little trouble over the weekend after a game of laser tag turned into a bit much!
According to TMZ, a 12 year old boy claims Bieber punched him in the face while playing tag at the Planet Lazer Entertainment Centre in Richmond, B.C. (in Canada)
The boy's father filed a complaint shortly after the alleged incident with Royal Canadian Mounted Police…who now have an investigation going.
Bieber's reps have spoken out on the matter and are saying that the allegations are completely untrue.
Canadian blogger Zach Taylor also confirmed that the Biebs didn't intentionally hit the kid and that it was all an accident.
"Like any other kid playing laser tag, he just bolted right through the pack of kids and accidently hit one of the 12-year-old kids around the face area," Taylor stated.
It is also being reported that the kid actually started with JB first calling him a "faggot" and even cornered him into a wall. Despite an investigation going on, police have concluded that Justin wasn't the instigator.
Sounds like JB has a few haters. SMH!
Be the first to receive breaking news alerts and more stories like this by subscribing to our mailing list.