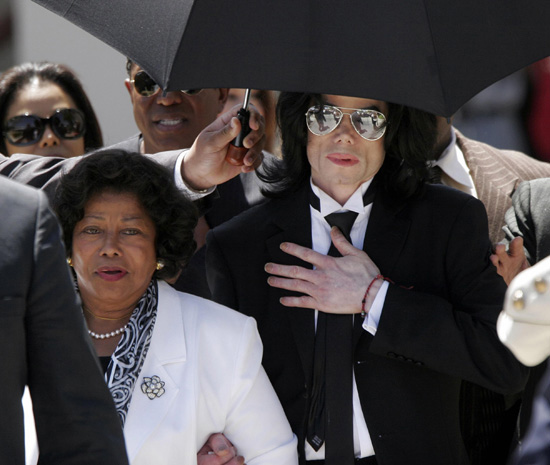 Katherine Jackson and her grandchildren (Michael Jackson's children) are suing AEG Live and are holding them accountable for Michael Jackson's death!
Mrs. Jackson claims that AEG Live (the company behind MJ's "This Is It" Tour) breached their agreement to take care of and provide physical care for Michael. She also claims that the company showed their disregard for Michael's health (and his life) by hiring Dr. Conrad Murray as his physician.
Peep the full story below:
In the document, Katherine also blames AEG for hiring Dr. Murray without a proper background check — claiming, "AEG did not provide a doctor who was truly looking out for Jackson's well-being and did not provide equipment."

The suit also alleges AEG caused emotional distress to Michael's son Prince because he witnessed Michael suffering and dying, and "he was put in a position as bystander to these tragic events." Kenny Ortega, who produced the planned London concerts for Michael, is also named as a defendant.

The attorney who filed the suit, Brian J. Panish, released a statement saying, "The purpose of this lawsuit is to prove to the world the truth about what happened to Michael Jackson, once and for all."

Source: TMZ
Sounds like the Jacksons have their mind made up about blaming SOMEBODY (if not, ANYBODY) for Michael's death. Not that there's anything wrong that though…
Be the first to receive breaking news alerts and more stories like this by subscribing to our mailing list.