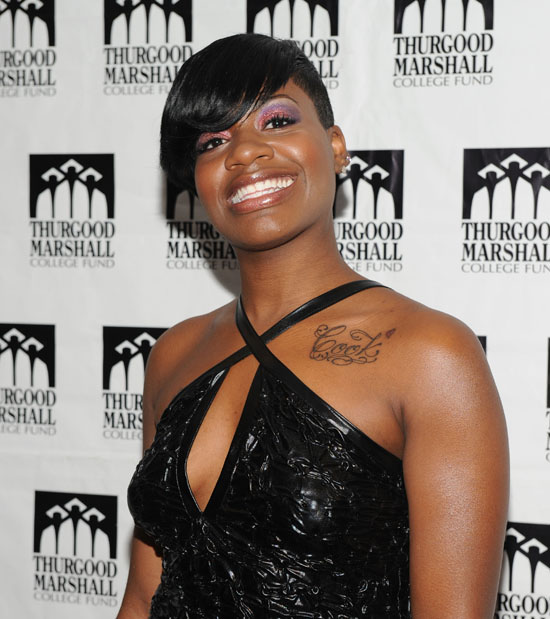 Oh know she didn't…
Former American Idol winner Fantasia Barrino is denying the accusations made by a North Carolina woman named Paula Cook who claims she made a sex tape with her husband and helped lead to the downfall of their marriage. As we reported, Cook filed for child support against her estranged husband Antwaun Cook last week….and included Fantasia in the filing for having an alleged affair with him. Well now Fantasia's manager Brian Dickens has stepped in the middle of the ring and released a statement to clear everything up as best he can:
"Fantasia is certain that she is not responsible for the deterioration of the Cook's marriage. Fantasia will weather this storm with the dignity and grace that she has exemplified throughout a life in which she has repeatedly overcome obstacles and challenges. Fantasia's faith in God, herself and family remain as strong as ever."
Fantasia's lawyer Gena Morris also spoke on the issue as well and describes Cook as being an attention whore.
"Mrs. Cook gratuitously included claims about Fantasia to sensationalize that litigation and to insure that her tale would be picked up by tabloids. The fact that she would seek such publicity in a case involving her children is particularly disgraceful."
We're still not quite sure about the whole sex tape thing, but the pictures don't lie! And neither does that tattoo on her shoulder that says "Cook!" So home girl was definitely creeping with that Antwaun Cook dude, but we can bet you our last dollar she didn't think it'd turn out quite like this, SMH…
Be the first to receive breaking news alerts and more stories like this by subscribing to our mailing list.