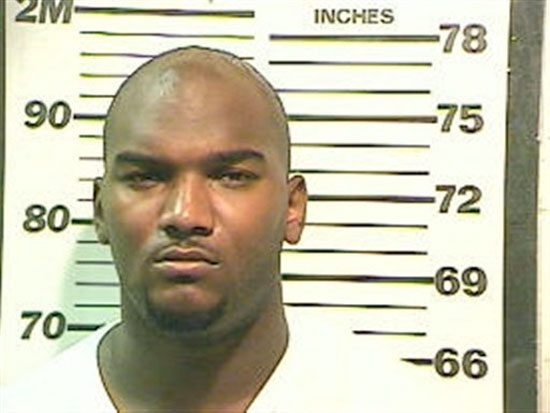 JaMarcus Russell has got to be the biggest idiot to ever play in the NFL.
The former Oakland Raiders QB was reportedly arrested at his home in Mobile, Alabama for possession of a controlled substance: codeine syrup, also known as "sizzurp" in the streets. According to Mobile County Sheriff's spokeswoman Lori Myles, Russell was arrested as part of an undercover narcotics investigation. Myles also said that Russell didn't have a prescription for the codeine.
The 24-year-old former LSU star was booked and released on $2,500 bond Monday afternoon (Jul 5). No word on his court date as of now.
In case you don't know, Russell was the #1 overall draft pick back in 2007 by the Oakland Raiders. During his tenure with the team, he was absolutely the biggest bust in NFL history and ended up getting released a few months ago.
We hear that Russell was always seen in public drinking sizzurp in the rough streets of Oakland.
Be the first to receive breaking news alerts and more stories like this by subscribing to our mailing list.