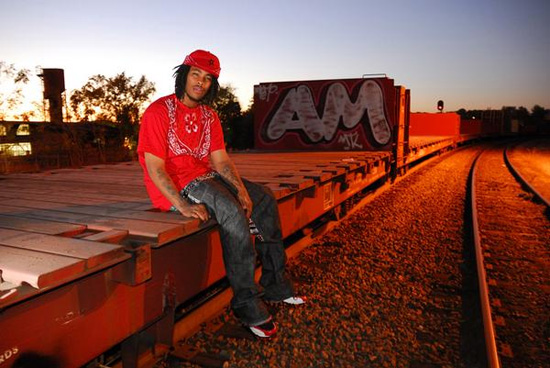 Rapper Waka Flocka Flame was released from the hospital Sunday (Jan 31), nearly two weeks after he was shot at a car wash in the Atlanta metropolitan area. The So Icey Entertainment emcee let his 35,000+ followers on Twitter know that he was out of the hospital and ready to "turn up."
Waka Flocka (real name: Juaqin Malphurs) was washing his car at the Bubble Bath Car Wash on January 19th when he a man with a gun came up to him demanding his jewelry. There was a bit of struggle and then shots were fired. Flocka was hit in the side and the bullet pierced one of his lungs.
Days later he called in to Hot 107.9, a popular radio station in the Atlanta area, and told them that the person who shot him was actually a hit man who was too scared to finish his job.
"He was so scared, he let me get out the car and grab what I tried to get from him," Flocka said. "He hit me in my arm and my whole right side went out. Trust me, he could have did his job if he wasn't scared. That's the word out to him and his people…"
The guy, who still hasn't been identified (or found) to this day, got away with some of Waka Flocka Flame's jewelry, but fortunately for Flocka, he didn't get away with his life.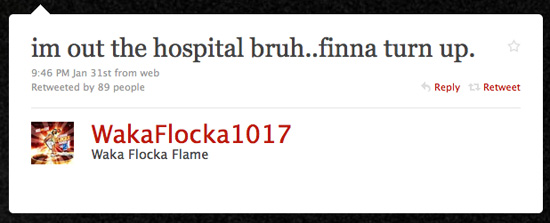 Be the first to receive breaking news alerts and more stories like this by subscribing to our mailing list.