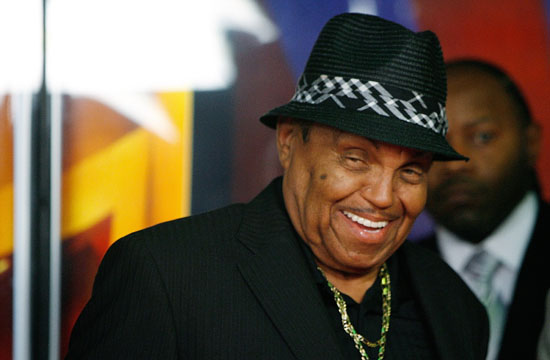 Joe Jackson is rambling on again. This time he is seeking reparation from his late son Michael Jackson's estate.  The latest court document says he receives a $1,700 monthly Social Security check and has relied on his son for many years … and now that he's dead and gone, Papa Joe wants $15,000 per month!
"He does not have a regular or steady source of income, and he was dependent upon the money provided by his son, Michael Jackson, through his wife, Katherine Jackson, for his support," the filing stated.
The late singer's private trust calls for $26,000 to be paid a month to his mother, $60,000 a month for his three children, and several different charities.  There was no mention of his father in the will.
Howard Weitzman, an attorney for the adminstrators of the MJ estate says, "It was quite surprising to learn of the request…Mr. Jackon's petition will be considered as are all requests for money from Michael's estate."
According to the filing, Joe Jackson suffers from diabetes and had a stroke in 1998. He has been married to Katherine Jackson for 50 years, but he lists his home in Las Vegas. She lives at the family home in Encino, north of Los Angeles." All the family payments need to be reevaluated due to Joe Jackon extensive request for $15,000 a month; even mother Katherince Jackson has another hearing for early 2010.
Be the first to receive breaking news alerts and more stories like this by subscribing to our mailing list.