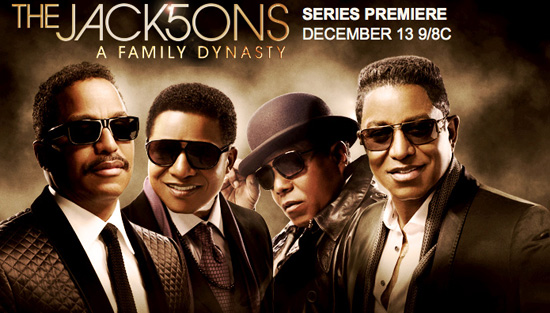 Now that Michael Jackson is gone there is a heightened interest in the Jackson family as a whole, and the A&E network has decided to showcase the Jackson: A Family Dynasty on Sunday, Dec. 13th, at 9 p.m.
A&E will have a six show run and two-hour episodes. The show will include brothers Jermaine, Tito, Marlon and Jackie as they prepare for a reunion tour across the U.S. with what was supposed to also include a performance Michael Jackson in Texas next summer. The shooting of the TV show started up again after the death of MJ in June and these episodes will talk about their personal reaction and emotion to the situation of their brother's sudden death.
In a 30 second preview of the show, tagged "You only think you know them," the brothers can be heard in voiceover discussing their comeback.
"It's been 20 years since we were in the studio," one says. "How are we going to make this happen?" another replies.

"I never wanted to hurt y'all; I never wanted to be separated," a third pleads over stock footage of their modest upbringing in Gary, Indiana, as the phrase "The wait is over" flashes on the screen.

"We've never forgotten where we come from," another says. "What do we got? Each other. Let's show them who we are."
This touching footage of the Jacksons living their American Dream will give us an inside look of these superstars' reality. No word on whether or not Jackson's three children (Prince Michael, Paris and Prince Michael II) will be included the show.  In the meantime, peep the trailer after the break!
Be the first to receive breaking news alerts and more stories like this by subscribing to our mailing list.