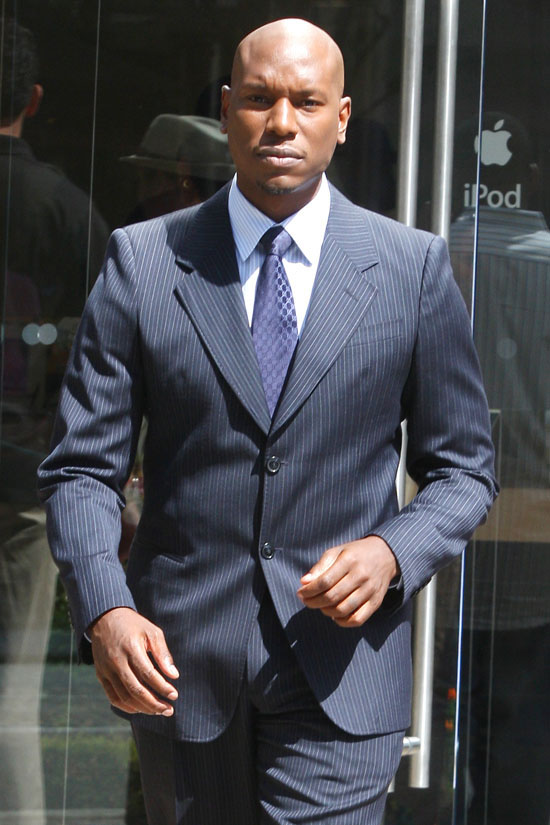 The paparazzi snapped some pics of actor/R&B singer Tyrese Gibson as he filmed a few scenes in Hollywod for a new show Tuesday morning (Sep 22).
He's also currently working with Quincy Jones and his son QD3, along with Operation Hope, to launch an initiative called the "5 Million Kids National Education Campaign," which aims to help get over 5 million students excited about education and getting rich the legal way.
"Operation HOPE believes the best way to break the high-school drop-out epidemic is to tie education to aspiration in life, showing young people how they can get rich, or simply how to do well in life, legally," the Web site says. "That's financial literacy, the language of money, that's teaching them 'silver rights' and the rules of free enterprise and capitalism, and how to become entrepreneurs and self-employment projects too."
The 5 Million Kids Campaign is set to kick off September 29th at a private event in South Central Los Angeles. Jones, his son QD3 and Tyrese will all be joined by hundreds of community leaders, educators, businessmen and fellow entertainment leaders and celebrities, including Ambassador Andrew Young, LAUSD School Superintendent Ramon C. Cortines and John Hope Bryant, Operation Hope's Founder and CEO.
Be the first to receive breaking news alerts and more stories like this by subscribing to our mailing list.