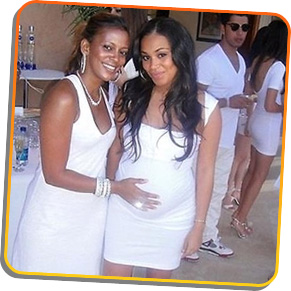 A rep for actress Lauren London has confirmed that rap star Lil Wayne is a father for the third time.
"Lauren London and Dwayne Carter welcomed their healthy baby boy into the world on 09-09-09," her PR team told our good friends over at Hip Hollywood. Everyone is happy and well."
No other details, including the baby's name, have been released yet. This is Lauren London's first child, but Lil Wayne has two other children from previous relationships — daughter Reginae, 9, from his ex-wife Antonia "Toya" Carter and a 10-month-old son from an unknown woman. In addition, Nivea should be popping out Wayne's fourth child within the next few months.
Three kids in 12 months? C'mon now Wayne, it's time to start investing in some latex! More new baby stories when you continue reading…
TISHA CAMPBELL & DUANE MARTIN WELCOME NEW SON INTO THE WORLD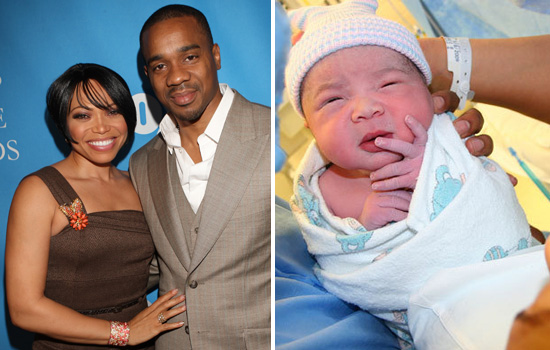 Actress Tisha Campbell and her husband, actor Duane Martin, welcomed their second son, Ezekiel Czar Martin, into the world last Tuesday (Sep 8). The baby, originally due on the 21st of this month, weighed in at 9 pounds, 9 ounces and was 23 inches long at the time of his birth. Ezekiel joins his 8-year-old brother Xen.
Campbell-Martin, who announced the pregnancy in April, had no qualms about being pregnant at 40. "I'm enjoying it. I'm 40, and having a baby!" she told PEOPLE's Celebrity Baby Blog. "Every moment, every nauseous moment, everything that is good and not so good about being pregnant, I'm enjoying."

Campbell-Martin currently stars in Lifetime Television's comedy series Rita Rocks, which returns for a second season on Monday, Oct. 5 at 7:30 p.m. ET/PT.

SOURCE: PEOPLE
NEFFE GIVES BIRTH TO BABY #5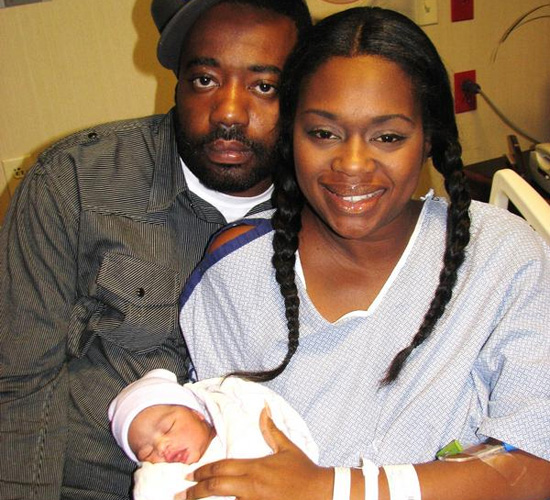 Keyshia Cole's older sister Neffeteria (Neffe for short) gave birth last Thursday (Sep 10) to a baby girl she and her fiance Soullow named Nayla Noel Lavern Lower. The baby weighed in at 5 pounds 7 ounces and makes baby #5 for Neffe. We're not sure if Soullow has any children from previous relationships.
We hear Neffe was in labor for over 13 hours and she and her mom Frankie were going back and forth arguing about whether or she should go through with a Caesarian section or natural childbirth. No word on which option she chose but in any event, we think it may be time to tighten those tubes up. Five children is enough 🙂
Be the first to receive breaking news alerts and more stories like this by subscribing to our mailing list.