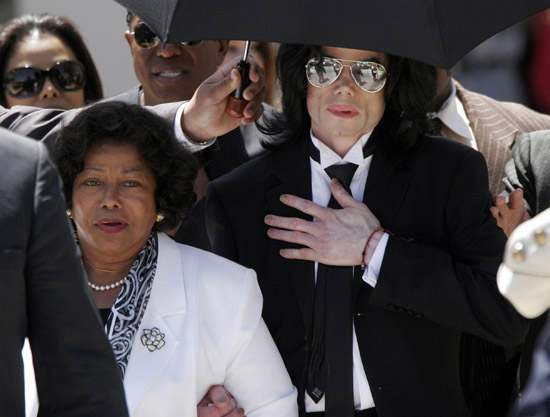 According to the New York Post, Katherine Jackson and Debbie Rowe, mother of Michael Jackson's two eldest kids, have reportedly struck up a secret deal. Rowe apparently has agreed not to pursue custody for the kids as long as Joe Jackson does not have any part in raising them.
"The last thing she wanted was for those kids to be looked after by Joe and go through what Michael went through," a source told the paper. 'When [Rowe and Jackson] were [married], Michael poured out his heart about how much he loathed Joe for what he had done."
In addition to this, they have also agreed that Rowe will never identify herself to the children as their mother, an agreement that Michael and Debbie initially had. Under the deal, she will get monthly supervised visits with Prince Michael and Paris and will be referred to as "Miss Debbie" the family friend.
If this is true, we don't see how it could work. Since his death, Debbie has been over all magazines and tabloids. If the kids do not have access to these, they are old enough to simply look it up on the internet. We think the best thing is for Debbie to have no contact, as it has always been.
Be the first to receive breaking news alerts and more stories like this by subscribing to our mailing list.