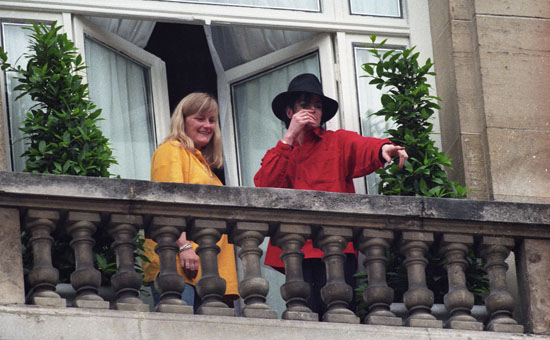 Michael Jackson's ex-wife and "mother" of two of his kids, Debbie Rowe, has finally spoken up about the custody of Prince Michael Joseph Jackson Jr., and Paris Michael Katherine Jackson. In a 90-minute phone conversation with NBCLA's Chuck Henry, Rowe made it clear that she was going to fight for the kids stating, "I want my children."
Based on their agreement, Jackson was to keep the kids as long as he was alive:
"We had an agreement… he didn't keep his end," Rowe said, referring to Jackson's death.
Rowe said she was concerned about splitting up the children. She said she did not expect the court to grant custody of the third child, but added that she would be willing to accept custody.

In her testimony eight years ago, Rowe said, "I had the children for him. They wouldn't be on this planet if it wasn't for my love for him. I did it for him to become a father, not for me to become a mother. You earn the title 'parent.' I have done absolutely nothing to earn that title."

SOURCE: NBC LA
The custody hearing has been postponed until July 13 and even though MJ's will asked for his mother to be the legal guardian of the kids, Debbie Rowe, if proved to be the biological mother, has a good chance and we're sure she'll fight for them.
We think Michael's will should be honored and his mother should have complete custody. They know her and are comfortable with her. Debbie, on the other hand, hasn't seen the kids all of their lives and like she said eight years ago, she hasn't done anything to earn the title of a parent. It's obvious that she just wants money from this and it's unfortunate that the kids will be in the middle of all of this mess…
Be the first to receive breaking news alerts and more stories like this by subscribing to our mailing list.