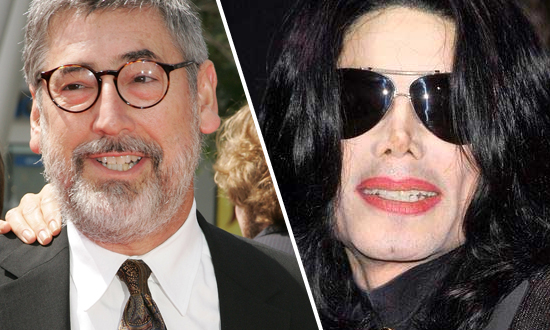 Michael Jackson has been served! Veteran Hollywood film director John Landis slapped the uncontested King of Pop with a breach-of-contract lawsuit because Landis hasn't been paid his share of the profits from the "Thriller" music video, the most famous music video in the history of music, for at least four years.
Landis and his company, Levitsky Productions, filed a complaint in the western district of the Los Angeles Superior Court last Wednesday accusing the King of Pop of "fraudulent, malicious and oppressive conduct" – essentially, failing to provide any accounting of the "Thriller" profits for the past four years "and earlier", and failing to pay Landis his 50 per cent cut of the net proceeds.

Landis co-wrote and directed the 14-minute video of "Thriller" in 1983, significantly pushing the artistic boundaries of what was then the fledgling art of music video. The popular director – previously responsible for such hits as Animal House, The Blues Brothers and An American Werewolf in London — also directed an hour-long "making of" documentary.
A contract signed at the time states clearly that Jackson and his company, Optimum Productions, would pay Landis 50 per cent of net profits from both the video and the documentary, and also provide regular financial statements on revenues – quarterly in the first instance, and then yearly from 1986 on. The contract, drawn up in September 1983 when production on the video was already underway, is signed by Jackson is his trademark looping handwriting, arcing up to the top of the page and swooping down to the bottom.

Landis's attorney, Miles Feldman of Liner Yankelevitz Sunshine & Regenstreif, said it was the closest thing he could imagine to an open and shut case. "I can't understand what they are doing to John Landis' company. It is such a straight ahead thing," Feldman said. "It makes no sense at all to me."
This recession is no joke people! It's funny how all of a sudden the Landis finds out, "Hey, I haven't been getting paid for the past 4 years!" He obviously didn't miss it then, but he sure as hell misses it now.
Be the first to receive breaking news alerts and more stories like this by subscribing to our mailing list.