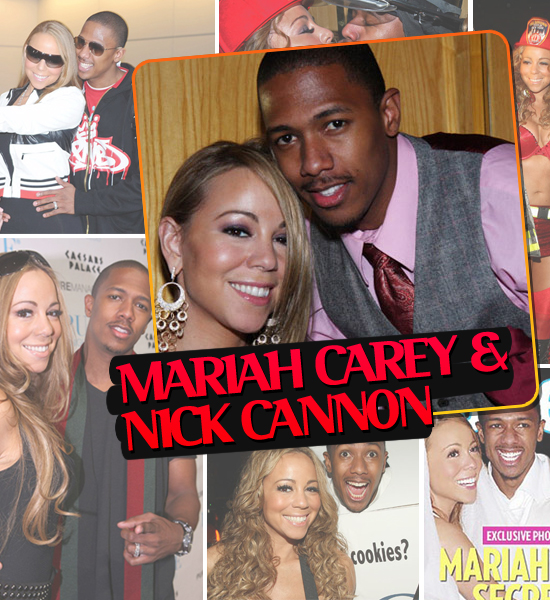 When Mariah Carey and Nick Cannon surprised the world with their secret marriage, we couldn't do anything but question their motive. For one, before their "marriage," we had no idea they were dating. Hell, we didn't even know they knew each other! But when their faces were plastered across the front of People Magazine in May 2008, we knew all of the rumors were true. The funniest thing out of all of this though, was that when Nick proposed to Mariah, he allegedly used the same damn ring he used to propose to ex-fiancee Selita Ebanks. How cheap can you be?! Allegedly cheap, that is. But I digress. Over the next few months, we all wondered whether or not they would continue with this so called "marriage," but they surprisingly proved us all wrong. Here it is, December 2008, and they're still married and going strong. And now there are rumors swirling around the newlyweds suggesting that they're expecting a child together. So maybe they really are in love. Or maybe this is just some big expensive publicity stunt. Who knows? Who cares? Maybe we'll find the answers to all of our questions in 2009.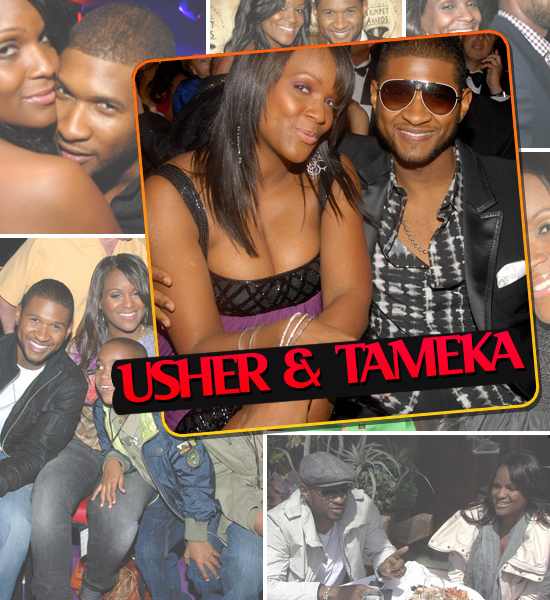 Usher and Tameka – the couple we all love to hate. Or hate to love. Whatever your preference is. They made our list last year, and here they are coming for a second round. With a new baby born a couple of weeks ago (December 10th to be exact), we can do nothing but say that we support their relationship and move on. There obviously has to be something Usher likes about her for them to procreate not only once, but twice … and within the same 2-year period! He also went crazy on an episode of TRL when he interrupted an interview to defend his wife, saying that he didn't like the way we (the media, bloggers, etc.) were dogging out his new wife.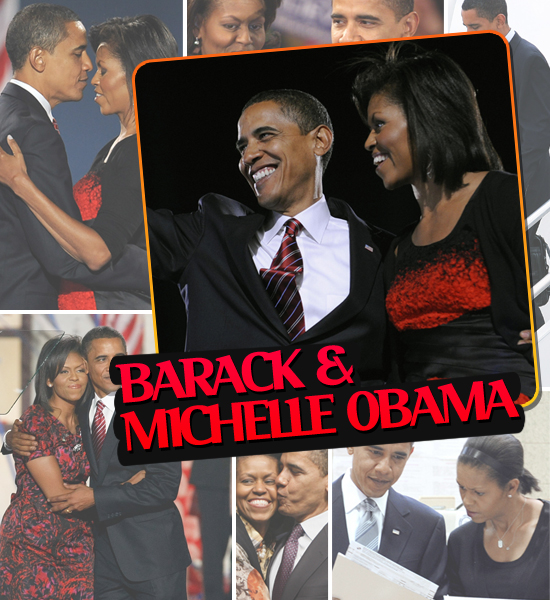 Now how in the world could we go without mentioning our President-Elect and First Lady-Elect? 2008 has been a dream turned into reality for Barack and Michelle Obama, with him winning the election and all. Unlike the rest of our couples, scandal and rumors don't surround these two – and we hope they never will! After Barack officially takes his position as President of the United States of America at his historical inauguration in January 2009, we will see a lot from this couple over the next 4 – 8 years. They say a man is nothing without a strong woman by his side, and we all know that Michelle is definitely that rock that will guide these two through whatever they face as President and First Lady of the United States. I predict that they will most definitely top our list for 2009. I mean, honestly … can you think of a better, more worthy couple?
CONTINUE READING TO PAGE 3 FOR MORE!
Be the first to receive breaking news alerts and more stories like this by subscribing to our mailing list.