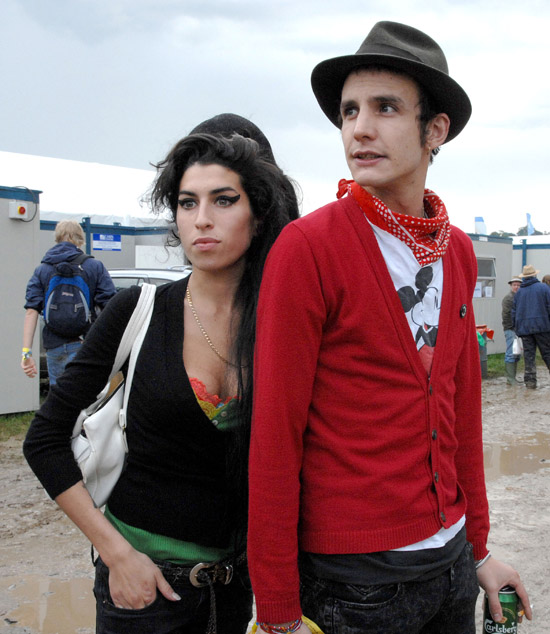 BLAKE FIELDER-CIVIL IS HEADED BACK TO PRISON » after allegedly testing positive for drugs. The man, most known for being married to singer Amy Winehouse, was just released from rehab last month, according to People. He went there after being released from prison early, but since he's being recalled back to jail, he must serve the remainder of his 27-month sentence, meaning that he won't get out of jail until 2010.
The U.K.'s Sun newspaper also reports that Fielder-Civil ran away from the rehab facility Tuesday night to visit his estranged wife. Winehouse, 25, remains hospitalized in London as part of her ongoing treatment, her rep told PEOPLE earlier this week. Fielder-Civil "turned up in hospital and hell broke loose," according to The Sun's source. "He was asking Amy to forgive him."

Winehouse and Fielder-Civil wed in Miami in 2007. The "Rehab" singer dedicated this year's Grammy wins to "my Blake, my Blake incarcerated." But the singer had not visited her husband since his November release. Just last weekend, Fielder-Civil hinted to the News of the World that he was ready to end their union. "I have to let her go to save her life."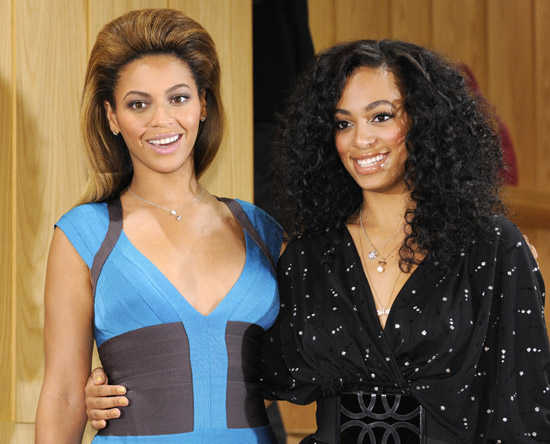 SISTERS BEYONCE AND SOLANGE KNOWLES ARE SHARING A STAGE TOGETHER » with the help of cable television station, FUSE. The intimate concert will be performed in Houston, TX and the television special will bear the name "Beyonce and Solange: Hope for the Holidays."
The effort aids Texas victims of Hurricane Ike through the Survivor Foundation, a Knowles family charity helping people in need. The event will take place in Houston at the House of Blues on Tuesday, Dec. 9. Fuse will air the concert as a one-hour special on Sunday, Dec. 21, at 10 p.m.

"It is an honor for our family to be able to give back to our hometown with a holiday concert that will air on Fuse," said father and manager Mathew Knowles. "Tina grew up in Galveston and still has family and friends there and we're fortunate to bring Beyoncé and Solange together to support the efforts of The Gulf Coast Ike Relief Fund through the Survivor Foundation."

[ SOURCE ]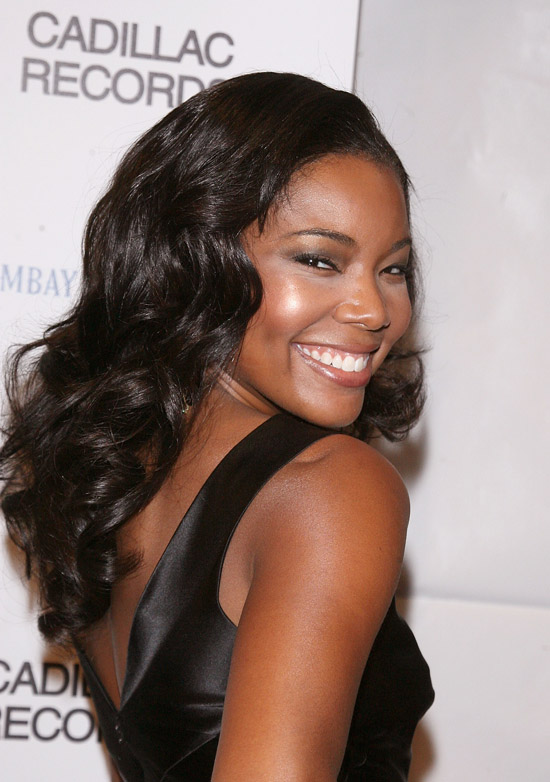 ACTRESS GABRIELLE UNION IS WORKING ON A NEW TV SHOW » with major television network NBC. As of right now, the show does not have a title, but we do know that she will have a major role in the production of the series, and will also star as the detective who must race to save someone's life before it's too late.
Right now she's on the promo trail for her latest film, Cadillac Records, which also stars Beyonce. She's also been featured in movies like Meet Dave, The Perfect Holiday, Daddy's Little Girls, Deliver Us From Eva, and more. She's also had her share of appearances on the small screen as well: Night Stalker, Ugly Betty, and more.
Be the first to receive breaking news alerts and more stories like this by subscribing to our mailing list.