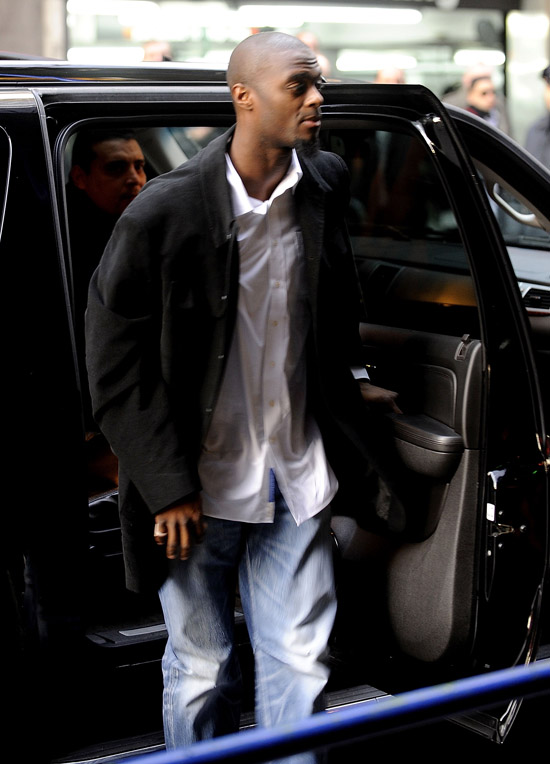 PHOTO: GETTY IMAGES
While you were at home over the weekend enjoying left-over turkey, New York Giants receiver Plaxico Burress was at the club shooting himself. For real. We neglected to post this foolishness over the weekend, but here's how it all went down. Basically, home boy was posted up in the club, the Latin Quarter to be exact, Saturday night with a gun in the waist band of his pants. After the gun dropped into his pants, he proceeded to reach for it and ended up shooting himself in the leg by mistake. Fortunately for him, the gunshot wound didn't end his career because he didn't hit any major arteries and didn't break any wounds.
Well today, according to The New York Times, the idiot (pictured above), accompanied by his lawyer, turned himself in at a New York City police precinct in midtown Manhattan, just a few blocks north of the club. Because he didn't have a permit to own a gun in New York City, the wide receiver could face anywhere from three to fifteen years in prison if convicted. He could also be punished by the NFL due to a personal-conduct policy in the league which states that violations of local gun laws can result in a player's suspension.
I swear, these people make our job waaay to easy!
Be the first to receive breaking news alerts and more stories like this by subscribing to our mailing list.