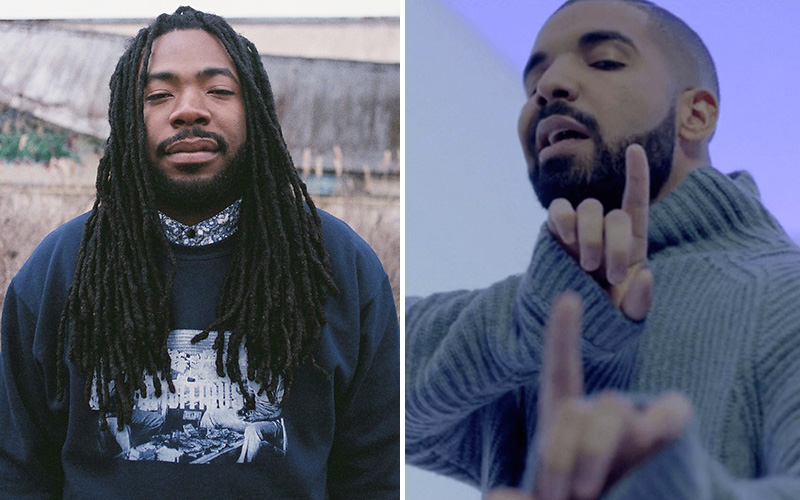 Drake's "Hotline Bling" and all of its success (it's his biggest hit since 2009's "Best I Ever Had") has up and coming rapper D.R.A.M. feeling some type of way.
After the video dropped yesterday, D.R.A.M. took to Twitter to vent about how he thinks Drake jacked him for his "Cha Cha" track.
D.R.A.M. just so happened to have performed in Drake's hometown in Toronto last night for the first time, a moment he referred to as "bittersweet."
Both songs have been noted for their similarities and Drake even premiered "Hotline Bling" earlier this summer on his OVO sound radio as a remix to D.R.A.M.'s "Cha Cha" single.
Check out D.R.A.M.'s tweets below:
Just performed in Toronto for the 1st time tonight and it was bittersweet.

— DRAM (@BIGBABYDRAM) October 20, 2015
Sweet cus I'm out here sharing my music, my sound with the people..

— DRAM (@BIGBABYDRAM) October 20, 2015
Bitter though, cus after my performance all I'm seeing is Cha Cha/Hotline Bling comparisons on my timeline.

— DRAM (@BIGBABYDRAM) October 20, 2015
Niggas want to know how I feel about that…

— DRAM (@BIGBABYDRAM) October 20, 2015
Yeah, I feel I got jacked for my record…But I'm GOOD.

— DRAM (@BIGBABYDRAM) October 20, 2015
I'm happy that the VA sound that me & @GabeNiles are steady working on is growing. And in 2016 we gon' own it, GAHDAMN!.

— DRAM (@BIGBABYDRAM) October 20, 2015
Meanwhile, Erykah Badu loves D.R.A.M.'s song:
@ONLY1DRAM we loved Cha Cha first. Very unique and raw.
That's That underground magic force that sparks a seed to grow a tree. . . Ms. badu

— ErykahBadoula (@fatbellybella) October 20, 2015
And so does Beyoncé:
Published