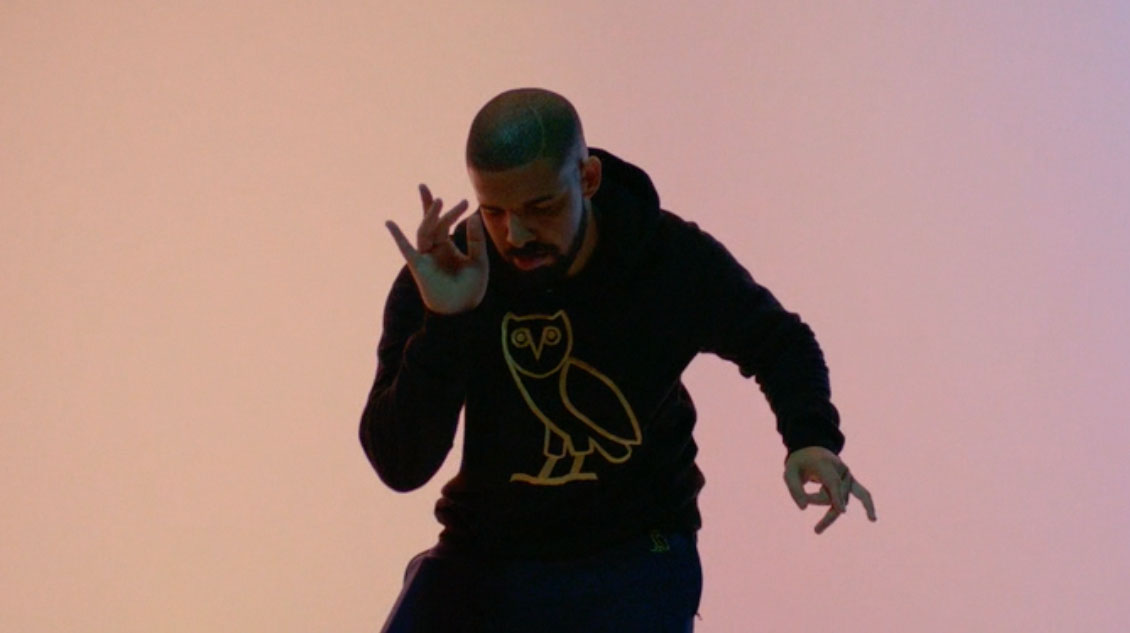 Noted author William W. Purkey said it best: "You've gotta dance like there's nobody watching." And that's exactly what Drake is doing in the video for "Hotline Bling," which is FINALLY here!
In the fun and colorful video, which comes courtesy of Director X, Drizzy shows off his fun side as he dances up a storm and does the cha-cha — an obvious nod to D.R.A.M.'s "Cha Cha," the song which "Hotline Bling" is sampled from.
According to Billboard, Drake's latest hit — which was released in late July along with "Charged Up" and "Back to Back" amid Drake's (non-)beef with Meek Mill — is currently #2 on the Hot 100 chart behind The Weeknd's "The Hills," which has been sitting on top of the charts for five weeks straight.
Now that "Hotline Bling" has an official video, Drake could be looking at his first #1 hit!
"I have never had a billboard number one," the rapper revealed on Instagram the other day. "If I get my first number one during the month of October it will be the biggest moment of my career to date (in my mind) and if you are looking for me on that particular evening I will be passed out in the water slide that connects to our pool."
Watch the video here: