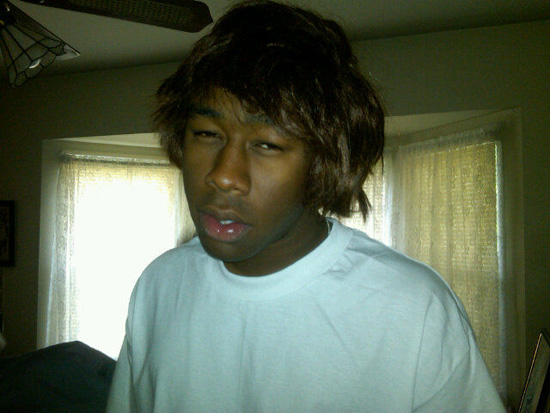 Tyler the Creator has an odd fascination with teen Pop sensation Justin Bieber.
So far, he hasn't been able to cash in on his wish to take the Biebs "egging cars" … but now he's pretending to be Justin Bieber. Maybe in an effort to get a little attention?
"Look Y'all I'm @justinbieber," the 20-year-old Odd Future front-man posted on his Twitter yeseterday.
Someone please get this kid a life!