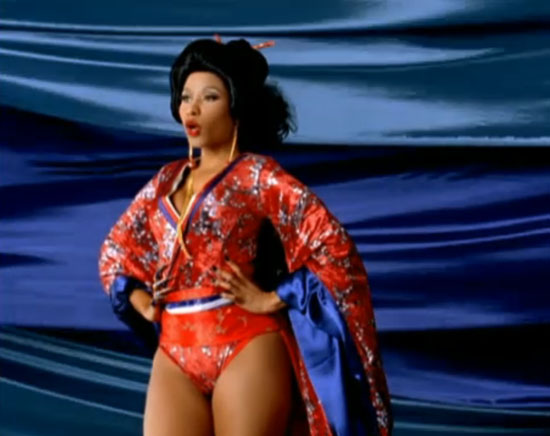 Today (Wed. Jul 21) Young Money's Harajuku Barbie Nicki Minaj dropped the video for the surprise #1 hit "Your Love."
The video captures Nicki in a Japanese-warrior setting battling for the love of leading man and sensei Michael Jai White.  The video is very dramatic, but what else do you expect from Miss Minaj?
"Your Love" is still currently #1 on Billboard's Rap charts.
Check out her brand new "Your Love" music video below!!