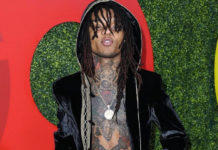 Swae Lee of Rae Sremmurd was showing fans his new tattoo on Instagram Live Wednesday (Dec. 19) when he "accidentally" flashed his penis, which made him a trending topic on Twitter for a few hours.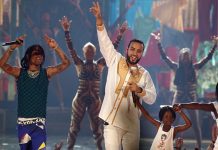 French Montana and Swae Lee performed their collab single "Unforgettable" Sunday night (Jun. 25) at the 2017 BET Awards.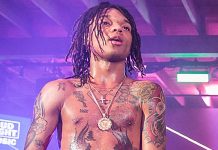 Swae Lee of Rae Sremmurd accidentally uploaded a clip of him and an unidentified woman doing the dirty on his Instagram account.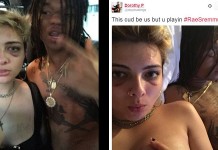 Rae Sremmurd wasn't lying when they said they ain't got no type. This past weekend, one half of the rap duo, Swae Lee was exposed...
Rae Sremmurd's next song should be called "No DRIVE Zone" ... because Swae Lee -- a member of the rap duo that was discovered by producer Mike...