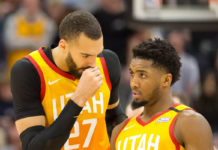 While Rudy Gobert has since apologized for recklessly spreading coronavirus to his Utah Jazz teammates and donated $500k to support those who have been affected by the virus, Donovan Mitchell has found it difficult to forgive Gobert for giving him the virus.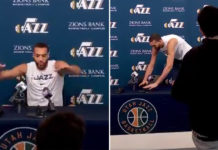 Video footage has surfaced showing Utah Jazz player Rudy Gobert groaning and rubbing his hands all over the microphones at a press conference at Zions Bank Basketball Campus in Salt Lake City, Utah prior to him testing positive for COVID-19 aka coronavirus.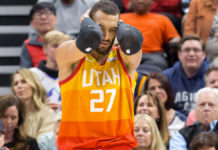 The NBA has announced that the remainder of the 2019-2020 season has been put on hold after Utah Jazz player Rudy Gobert tested positive for the coronavirus.