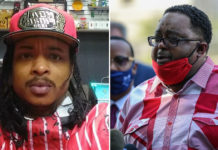 Jacob Blake's dad says when he visited his son in the hospital Wednesday, he was handcuffed to the bed ... even though he's paralyzed from the waist down and unable to walk as a result of being brutally shot in the back seven times by a cop.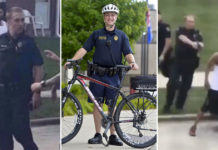 Officials with the Wisconsin Department of Justice have identified the cop who shot Jacob Blake in Kenosha, Wisconsin as Officer Rusten Sheskey, a seven-year veteran of the Kenosha Police Department.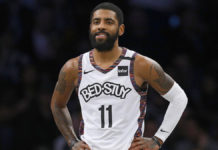 Now that the NBA has decided to postpone upcoming playoff games amid protests following the police shooting of Jacob Blake in Kenosha, Wisconsin, Twitter is pointing out that Kyrie Irving made this call a long time ago and deserves an apology from everyone who said he was wrong and crazy for wanting to outright cancel the 2019-2020 NBA season.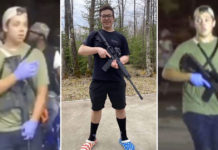 Kyle Rittenhouse—the 17-year-old white supremacist who was identified as the suspected shooter who allegedly killed two protesters in Kenosha, Wisconsin Tuesday evening (Aug. 25)—has been taken into police custody and is facing homicide charges.