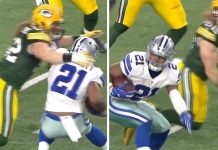 "Zeke the Freak" avoided Clay's tackle with just enough finesse to not only gain some yards for the Cowboys, but also set up a touchdown for Dez Bryant.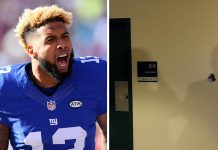 Odell Beckham Jr. (reportedly) showed his butt Sunday night (Jan. 8) after the New York Giants' devastating 13-38 loss to the Green Bay Packers.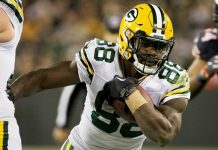 Montgomery said he had previously been diagnosed with it, but this was the first time he had experienced any complications from it. "It doesn't concern me." Lil Wayne is a certified Cheese Head! Weezy snapped this picture last night and was clearly putting on for his favorite team, the Green Bay... Birdman is playing no games about the Super Bowl! The Cash Money CEO has placed a $1 million dollar bet on the Green Bay...