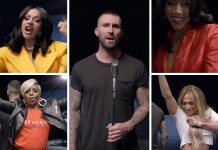 Maroon 5 teams up with a pregnant Cardi B and about two dozen famous women in the video for "Girls Like You."
Gabby Douglas continues to clarify previous victim shaming statements by revealing she has also experienced sexual abuse. Douglas joins over 100 other women to accuse former USA Gymnastics team doctor Larry Nassar of sexual misconduct.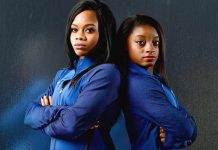 Gabby Douglas seemingly victim-shamed Aly Raisman stating women have the responsibility to "dress modestly and be classy" after Raisman accused a former USA Gymnastics team doctor of sexual abuse. Simone Biles quickly responded to Douglas' tweet and expressed her shock and disappointment.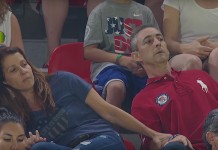 Being a parent isn't always the easiest thing in the world. You want nothing but the best for your child, but sometimes the struggle...