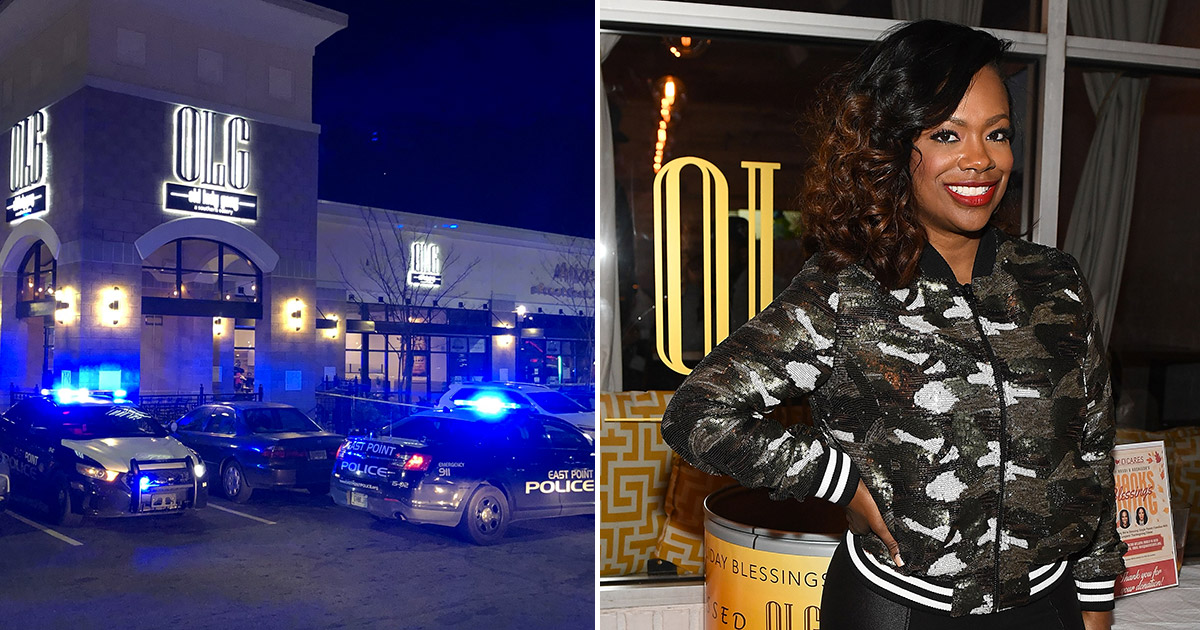 Police are investigating a shooting that injured three people at Kandi Burruss' Old Lady Gang restaurant in East Point, Georgia.
East Point police said that a male suspect walked into Old Lady Gang Restaurant at 3650 Marketplace Boulevard on Friday evening (Feb. 14) and opened fire on a man inside the eatery.
Police said as the gunman was shooting, he also hit two other people, who they believe were unintended targets.
The shooting not only happened on a Friday, which is often one of the busiest days of the week for restaurants, but also on Valentine's Day.
One woman who told Channel 2 Action News that her brother works at the restaurant described a chaotic scene inside the building after the shots were fired.
"While they were back there cooking and stuff, they just heard gunshots," Ricka Franklin said. "All of a sudden, the customers ran to the back where they were."
Two other witnesses told 11 Alive they were sitting outside Juicy Crab, another nearby restaurant, when the shooting happened.
"We just trying to chill, trying to enjoy dinner like usual," one of the witnesses, who didn't want to be named, said. "The line was long so we were just chilling outside and it happened out of nowhere," she added.
"I was real quiet at first then I heard the scream and I saw the guy run out," her friend said, also speaking anonymously. She said she heard two "pops" before she took off running.
"I was just worried about my safety," she said. "I didn't know who he was going for, what was on his mind. I was worried about my safety. I was trying to get out of there."
The woman expressed concerned about the gunman's mental state and wondered what would cause him to commit such a violent act in a public setting.
"I just wondered what was going through his head, why would he want to pop off like that," she said.
Old Lady Gang (also known as "OLG") is owned by Kandi Burruss and her husband Todd Tucker. The East Point location where the shooting happened opened in 2018 following the success of the original location in Castleberry Hill.
Police haven't released any further details about the shooting, but confirmed that the three victims, whose names haven't been released, all suffered non-life-threatening injuries.
Police also said they are still searching for the suspect.
"We are actively looking for a suspect but do not have any further information at this time," East Point police Captain Allyn Glover told the Atlanta Journal-Constitution.
Be the first to receive breaking news alerts and more stories like this by subscribing to our mailing list.