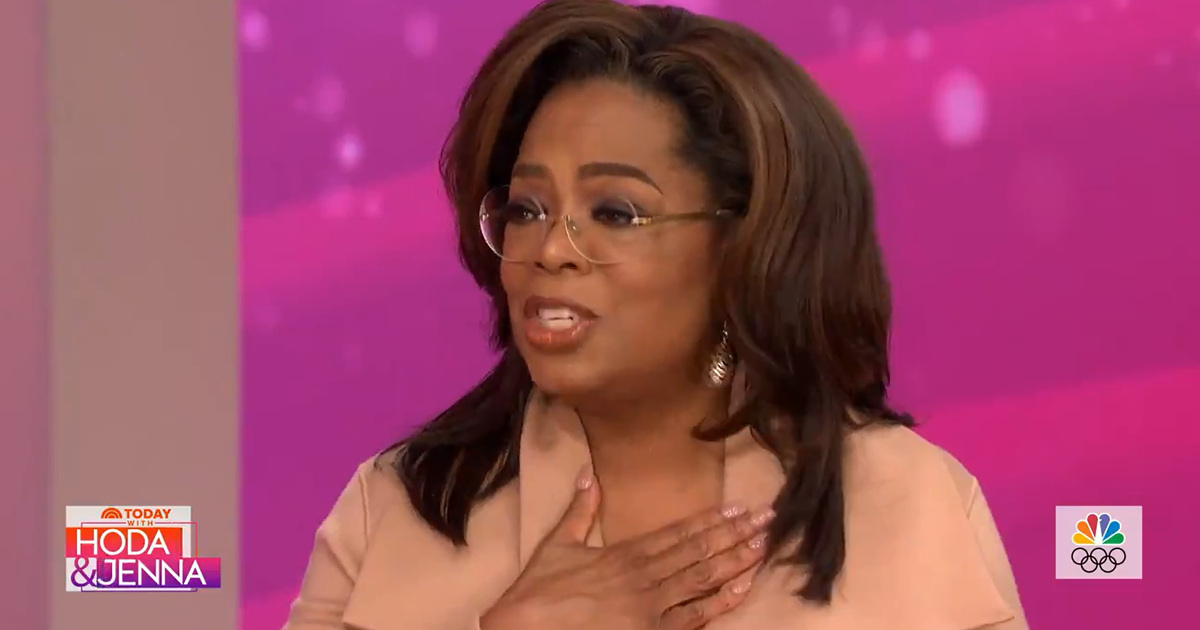 Media mogul Oprah is no stranger to scrutiny and controversy, but it's admittedly hard to see her best friend be attacked and dragged on social media.
Oprah got emotional today (Feb. 7) during an appearance on Today with Hoda & Jenna while discussing the criticism Gayle King has received for asking several questions about Kobe Bryant's 2003 rape case in an interview with Bryant's friend WNBA star Lisa Leslie.
Oprah even revealed that King has received death threats and now has to be escorted by security because of the situation.
"She is not doing well," Oprah said, tearing up after being asked how King was doing.
"She has now death threats and has to now travel with security and she's feeling very much attacked," she continued. "Obviously all things pass, she will be okay, but she hasn't slept in two days."
.@Oprah emotionally responds to backlash her friend Gayle King received over King's recent interview about Kobe Bryant with WNBA legend Lisa Leslie: "She is not doing well because she has now death threats." pic.twitter.com/M8HrCp8vTr

— TODAY with Hoda & Jenna (@HodaAndJenna) February 7, 2020
Oprah says that she understands how the clip at the center of the controversy can seem problematic out of context and agrees that people have the right to express their opinions and frustration.
But "the misogynist vitriol and the attacking to the point where it is dangerous to be in the streets alone" is when the criticism crosses a line.
She says the best thing she can do right now is be there for her friend, sharing that they have talked multiple times over the past few days.
"I think you stand in the gap, you try to be there for your friends. But this is very hard, because when you have social media and the force of social media, and particularly people who didn't see either interview, making attacks."
King addressed the viral clip in a personal video she posted yesterday (Feb. 6).
She explained the clip was part of a longer, wide-ranging interview with Leslie about Bryant's legacy. She slammed CBS for posting the clip out of context without her knowledge.
"If I had only seen the clip that you saw, I'd be extremely angry with me too. I am mortified. I am embarrassed and I am very angry," King said.
CBS later shared a statement supporting King.
"Gayle conducted a thoughtful, wide-ranging interview with Lisa Leslie about the legacy of Kobe Bryant," the statement read. "An excerpt was posted that did not reflect the nature and tone of the full interview. We are addressing the internal process that led to this and changes have already been made."
Be the first to receive breaking news alerts and more stories like this by subscribing to our mailing list.