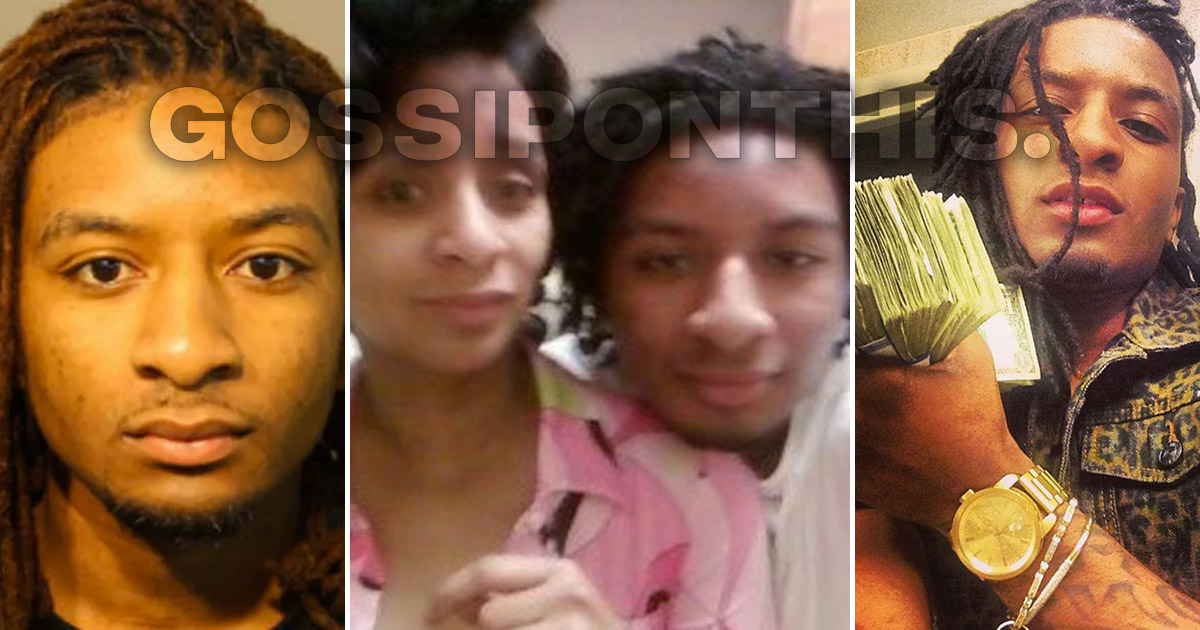 Qaw'mane Wilson was just 23 years old back in September 2012 when he hired his friend to kill his mother, Yolanda Holmes.
Now, at the age of 30, the Chicago man has been sentenced to 99 years in prison for the heinous crime officials described as "matricide."
"The word is 'matricide,' meaning murder of one's own mother," Cook County Judge Stanley Sacks said Friday (Jan. 31) as he stared down from the bench at Wilson and one of Wilson's accomplices, Eugene Spencer.
"Whatever he wanted, his mother gave to him. A car. A job. One could say he was spoiled. She gave Qaw'mane life, and it was his choice to take it away from her."
Prosecutors said Spencer rode with Wilson's girlfriend, Loriana Johnson, to Holmes' Uptown apartment in the early-morning hours of September 2nd, 2012 and shot Holmes as she slept in her bed.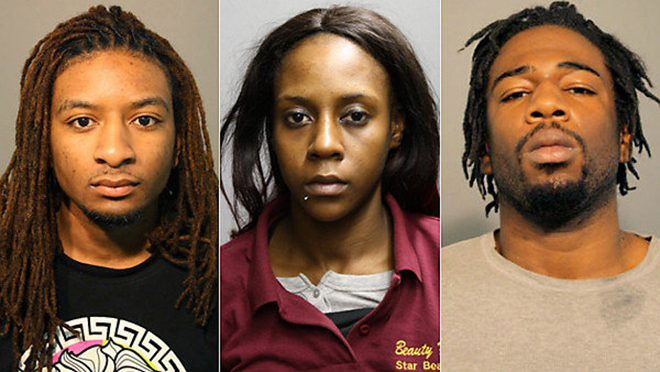 After struggling with Holmes' boyfriend and knocking him unconscious, Spencer called Wilson, who told him to "make sure the bitch is dead." Spencer then finished Holmes off by stabbing her to death.
A week later, Wilson (also known by his rap name "Young QC") gained access to more than $90,000 from his mom's bank accounts and life insurance policies.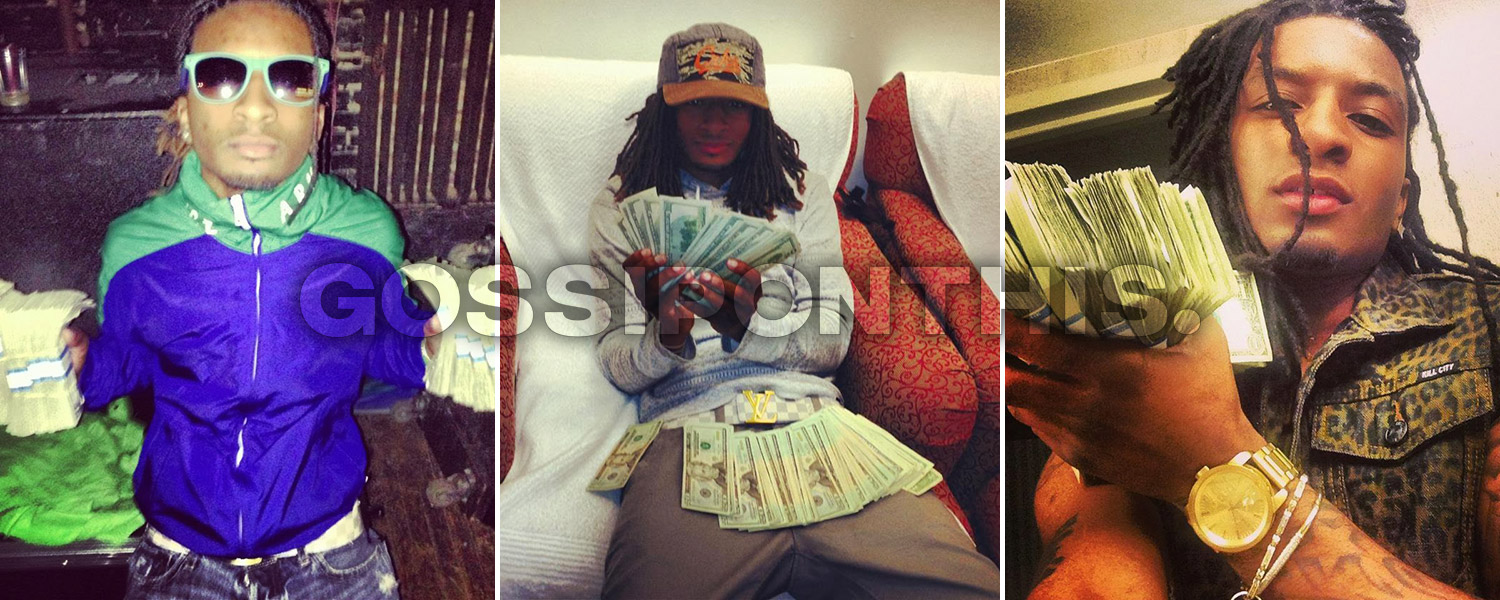 And not long after that, while investigating Holmes' murder, police came across photos of Wilson showing off wads of cash, luxury cars, jewelry, clothes and more on his Instagram, Facebook and YouTube accounts.
In addition to flexing on social media, it is believed Wilson—Holmes' only child—used some of the money to fund his rap career.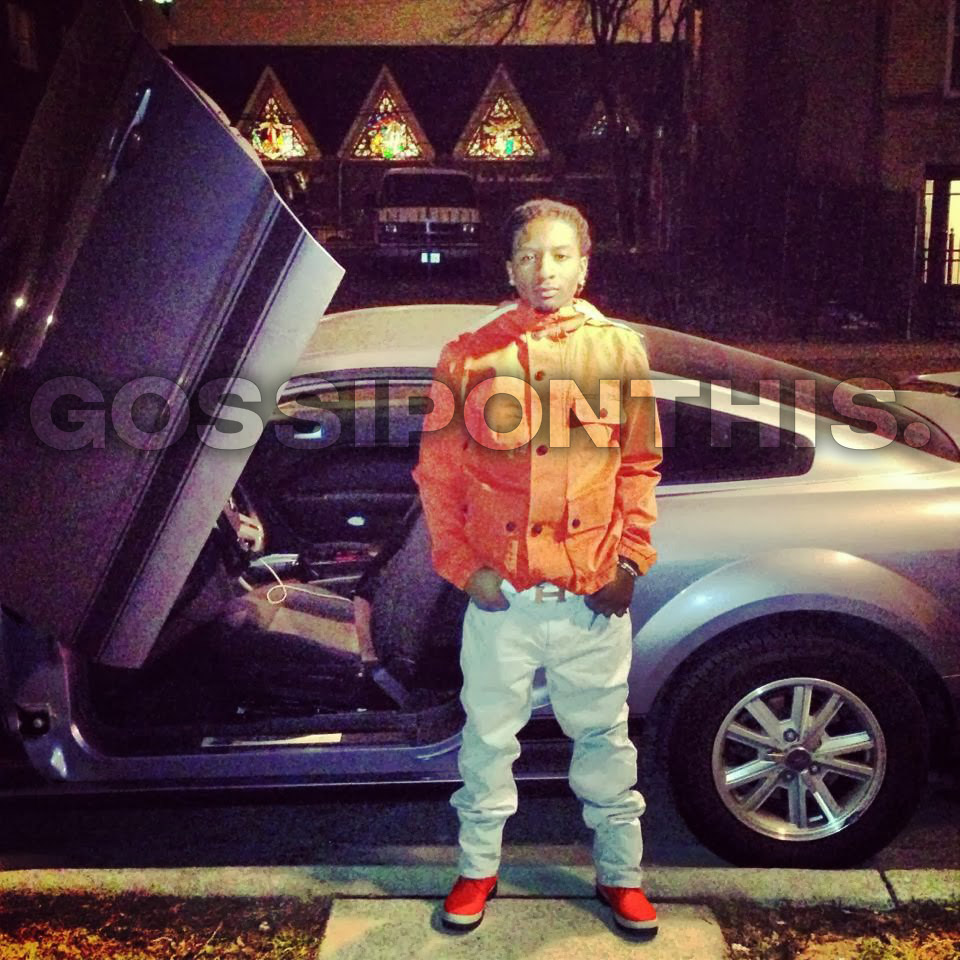 Prosecutors said Wilson also used the cash to customize a Mustang his mom had gifted to him with gull-wing doors.
On one occasion, he filmed himself withdrawing thousands of dollars from a bank and tossing wads of cash to a crowd of people he said were fans of his music. The video, which was posted on his YouTube channel, was played for the jury during the trial.
Spencer initially told Chicago police detectives that Wilson had sent him to Holmes' apartment around 4 a.m. to drop off some clothes. Spencer claimed, at the door of the apartment, he encountered a man he identified as the killer and a struggle ensued.
Spencer said he heard gunshots after the man ran into Holmes' bedroom, and he believed Wilson had tried to set him up to also be killed. When detectives pressed him, he gave several different versions of his story.
At first, Spencer said he dropped the gun and it went off, then he claimed that the gun went off as he fought with "the killer" before finally admitting to shooting Holmes and then stabbing her himself.
Spencer's attorneys tried to point the finger at the man Spencer fought, Curtis Wyatt, who was Holmes' boyfriend and had spent the night at her house the night of the murder.
Wyatt ID'd Spencer as the man who opened fire on him and Holmes as the couple slept in the bed.
Wyatt said Spencer hit him with the gun, which he left behind at the scene. Wyatt also said he was able to fight Spencer off and chase him out of the apartment.
As for Wilson, he told police that the whole thing was Spencer's idea. Wilson said Spencer was supposed to simply rob Holmes, and killing her was never part of the plan.
Wilson told detectives: "It was supposed to be a robbery." Spencer said Wilson offered to pay him $3,500, but only paid him $70.
Loriana Johnson, who has always claimed she was told the crime she was an accomplice to was a robbery and not murder, was found guilty in 2015 of armed robbery and was sentenced to 14 years. With time served, and using Illinois' "day-served equals day-credit" policy, she's due to be released sometime this year.
In March 2019, Wilson and Spencer were both found guilty of first-degree murder, attempted murder and home invasion by separate juries.
"After all this, we still don't understand why he did it," said Sondra Jackson, Holmes' aunt (and Wilson's great-aunt), who attended each day of the weeklong trial with a group of relatives and always sat on the side of the courtroom behind prosecutors. "We are just happy to have this over."
Wilson was sentenced to 99 years in prison, while Spencer was sentenced to 100 years.
When asked if he had anything to say before the judge handed down the lengthy sentence, Wilson remarked: "I just want to say, nobody loved my mother more than me. She was all I had. That's it."
Be the first to receive breaking news alerts and more stories like this by subscribing to our mailing list.