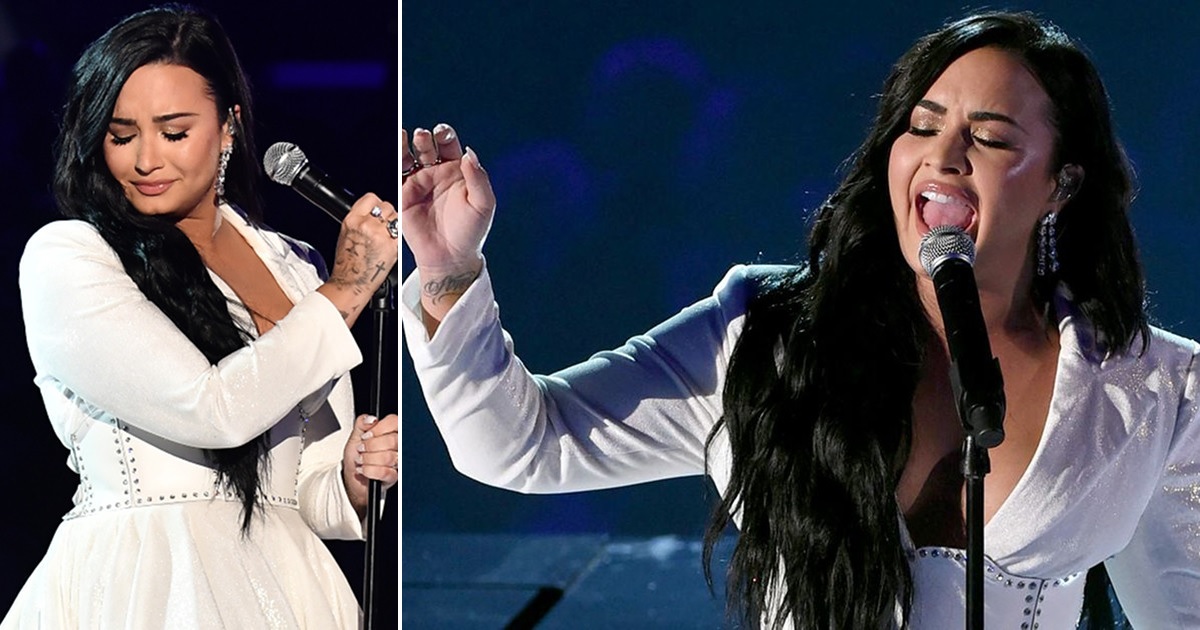 Demi Lovato is hopefully feeling the love tonight. And she was definitely heard.
The singer gave her first performance since her near-fatal July 2018 overdose and it occurred on the Grammy stage.
Lovato performed her new song "Anyone," a song she wrote and recorded just four days before the overdose. Getting emotional, she got choked up in the opening line and had to restart.
Tears could be seen rolling down her face and she belted out the tune with just a piano behind her.
A few lyrics from the powerful song:
"I tried to talk to my piano / I tried to talk to my guitar / I tried to talk to my imagination / Confided in to alcohol / I tried and tried and tried more," she sang. "Told secrets 'til my voice was sore / Tired of empty conversation / 'Cause no one hears me anymore."
In a Beats 1 interview last week, Lovato says she now believes she wrote the song as a "cry for help."
In July 2018, Lovato was found unconscious in her home and rushed to the hospital after overdosing on oxycodone and fentanyl. She was treated with Narcan.
One month prior to the overdose, she revealed to fans that she had relapsed after being sober for six years.
She will next perform the National Anthem next Sunday (Feb. 2) at the 2020 Super Bowl.
Be the first to receive breaking news alerts and more stories like this by subscribing to our mailing list.