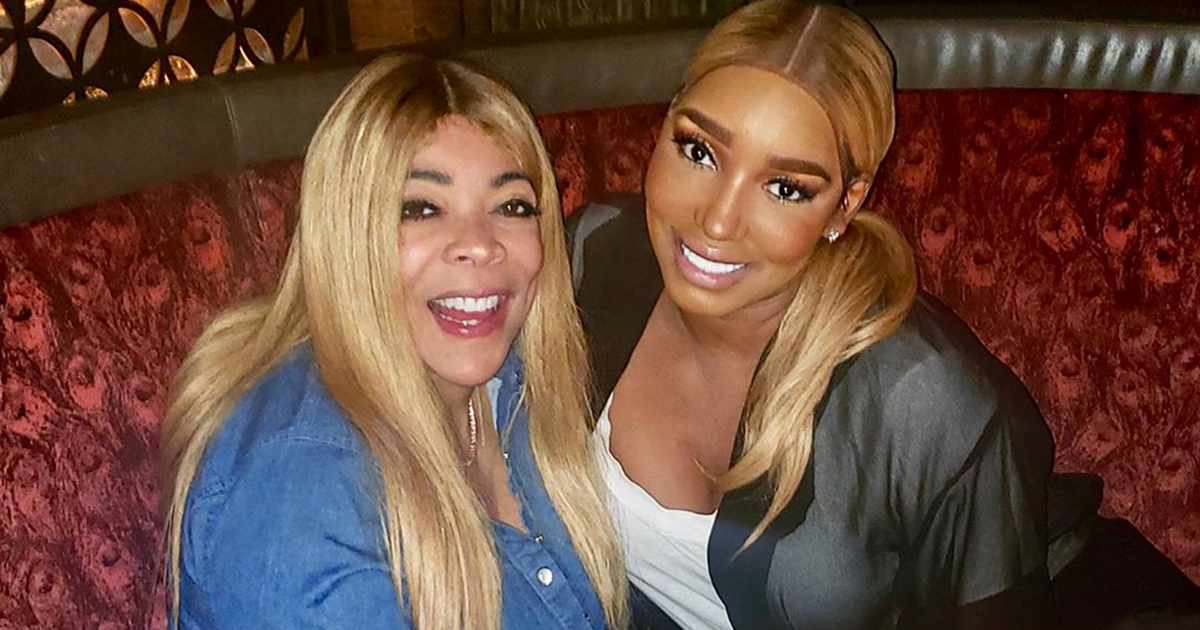 NeNe Leakes has had a tough few seasons on The Real Housewives of Atlanta. And it seems she has made an important decision that was reported by Wendy Williams of all people.
On Tuesday's episode of her talk show, Williams broke the news that NeNe has abruptly decided to quit RHOA—the show she's starred on since its debut and made her a household name.
"I took a break between commercials…so I looked at my phone between commercials. And NeNe texts, 'I'm quitting,'" Williams shared with her audience and guest Jerry O'Connell.
According to Wendy Williams, NeNe is QUITTING #RHOA Wendy also informs us that NeNe is holding on to a HUGE secret…?? pic.twitter.com/blB35EJ34B

— SPEED (@ATLSPEED) January 21, 2020
Since splitting from her husband last year, Williams has mended her relationship with NeNe and two have become super close.
Through the TV, Williams urged NeNe not quit RHOA and also shockingly revealed that NeNe has a secret she needs to share that will help her co-stars and viewers see her in a more sympathetic light.
Williams said:
"I know something about NeNe that you all will cry, be sad and feel bad for her. She's carrying the weight of a huge thing on her shoulders. I'm not going to say it, she's got to say it. But in my opinion, NeNe, you need this platform to explain the other part of your life."
"Forget arguing with them broads—you've got that secret, and that secret is going to melt their hearts," she added. "Because when she shared it with me, I cried with her."
The TV host even got tearful on camera as she talked about Nene's secret.
"NeNe, you need that platform to explain," Williams said. "That's all. I'm telling you. NeNe, don't quit."
Williams did note, however, that this huge weight NeNe is carrying has nothing to do with her health, her husband Gregg Leakes, or her children.
In response to Williams' claim, a rep for NeNe tells People that the reality star has NOT made any official decisions about the next season of RHOA.
"It's been an especially difficult couple of weeks for NeNe, and she was venting to her friend in private correspondence. Nothing has been confirmed or officially decided for next season."
NeNe has made limited appearances on the current season of Housewives—having zero screen time in the first three episodes—and has fractured relationships with many of her co-stars.
She even contemplated leaving the show altogether.
"There were a lot of rumors around the time and I was really skeptical about what I was going to do," she told People last year. "I really didn't know what I was going to do, I really didn't. I had one foot in and one foot out."
She added that she sometimes feels misunderstood by her co-stars and the audiences.
"My pain is often misinterpreted. I'm not one of those people who actually express how I feel a lot. I keep that inside, and a lot of [my costars] know that," she said.
"But I do believe that because somebody is louder or moves more boldly, a lot of time those are the people who always get the finger pointed at them. And honestly, that's always the case with me."
Be the first to receive breaking news alerts and more stories like this by subscribing to our mailing list.