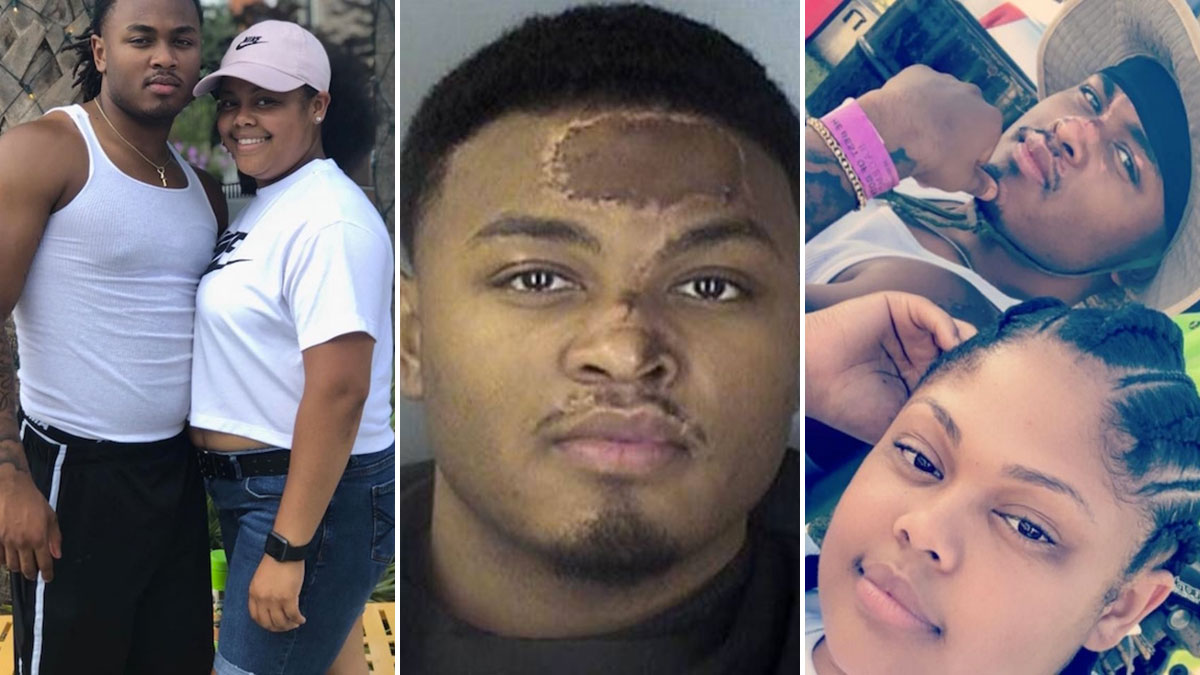 A South Carolina man is facing very serious charges, including attempted murder, after he allegedly tried to kill his baby mama in the middle of a crowded Applebee's restaurant.
23-year-old Joseph Raekwon Rapp was arrested over the weekend for his involvement in a shooting at an Applebee's in Greenwood, S.C.
The victim was identified via her own public social media posts as a woman who goes by the name "Lyric Bryi Crawford" on Facebook.
Here are some things to know about the incident.
Joseph Rapp walked into a crowded Applebee's in Greenwood, South Carolina and shot his baby mama after a heated argument.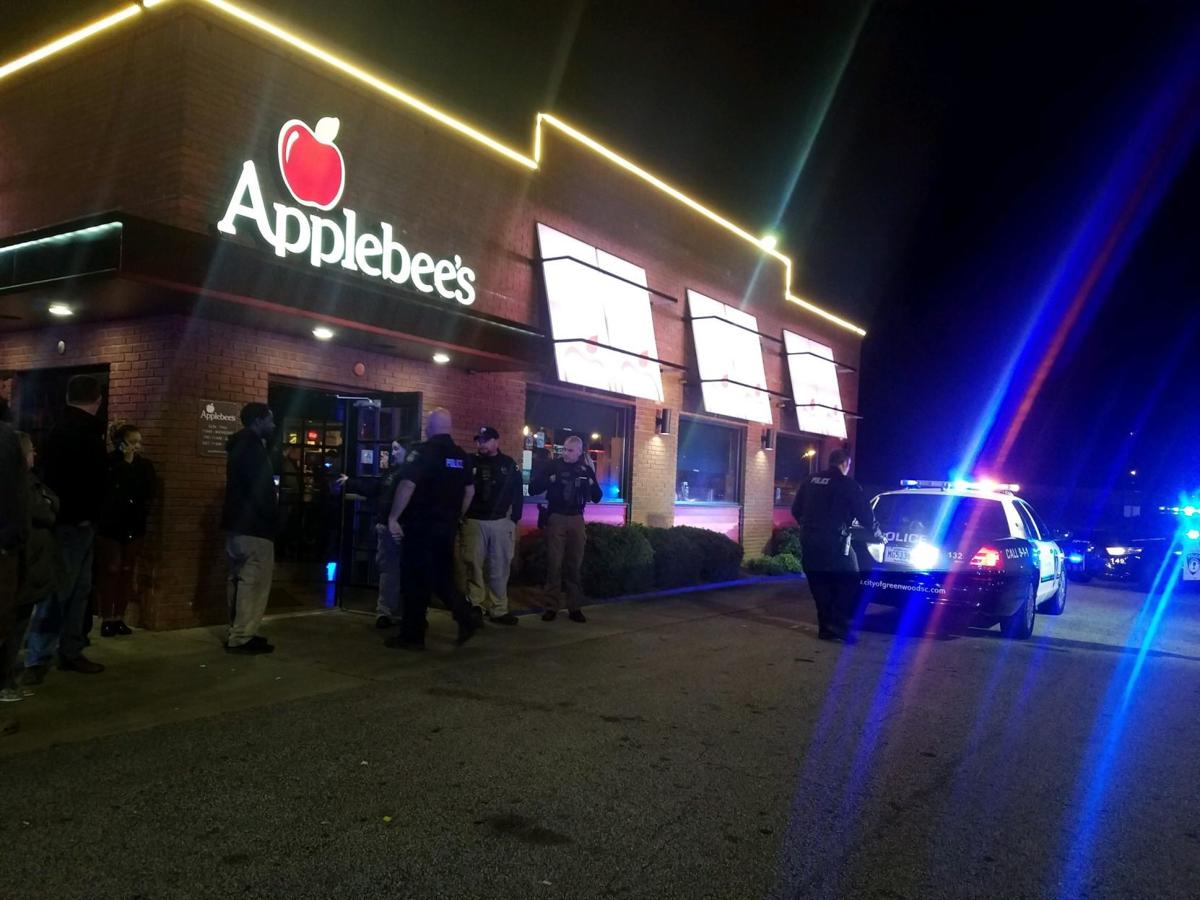 According to a local news report, Joseph Rapp's baby mama, who goes by the name "Lyric Bryi Crawford" on social media, was eating dinner at an Applebee's restaurant on Friday (Jan. 17) when Joseph showed up uninvited and confronted her.
The two got into a heated argument, which ended in Joseph pulling out a handgun and shooting her.
Police later confirmed Joseph shot the woman twice in the upper torso. She was taken to a local hospital, where she is still recovering from her injuries.
Joseph Rapp turned himself in to police not long after the shooting.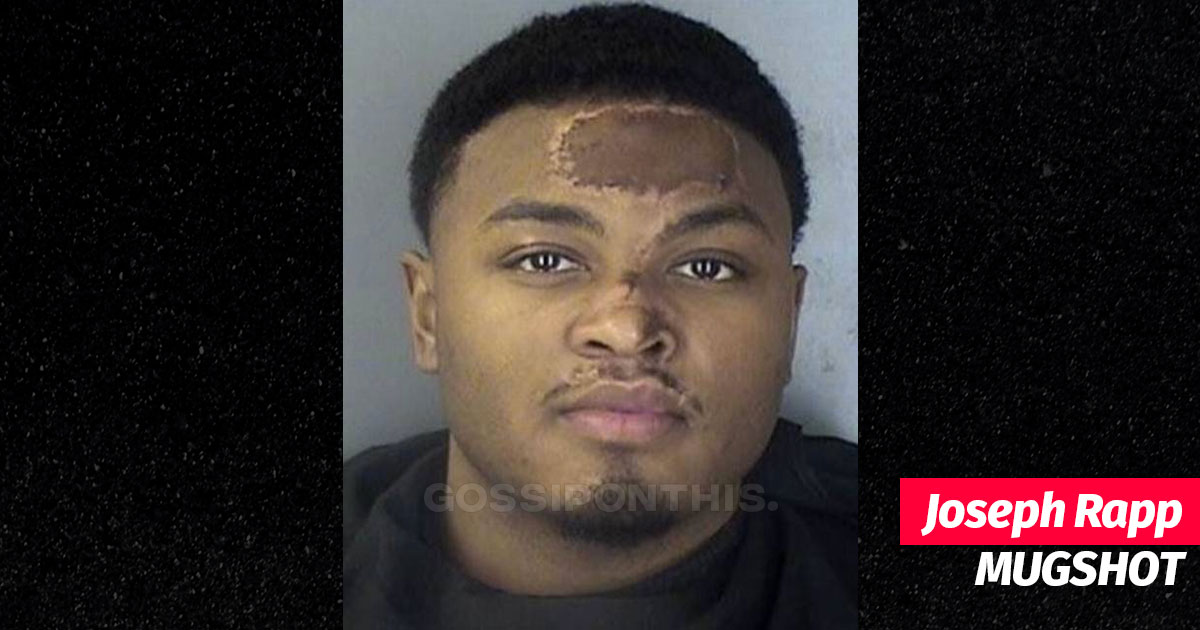 Shortly after the shooting, Joseph Rapp turned himself in to police at Greenwood's City Hall, officials said in a news release. He was charged with attempted murder and possession of a weapon during a violent crime.
Rapp is currently being held at the Greenwood County Detention Center.
Police are still investigating the shooting, as well as Rapp's motive.
Joseph Rapp has a history of domestic violence, police records show.
Police reports show Joseph Rapp was arrested in August 2018 on a second-degree domestic violence charge. He was currently out on bond while awaiting trial on that charge.

Rapp is also currently facing a charge of unlawful neglect of a child, court records show.
According to police, Joseph could face more charges in relation to the Applebee's shooting.
"Lyric" has spoken out on the shooting on social media, and appears to be in good spirits.
Lyric Bryi Crawford is currently healing from the injuries she sustained the shooting and has posted videos showing her on the road to recovery on Facebook.
In one particular video shared Monday night (Jan. 20), Lyric can be seen walking with her son in the hospital without the assistance of a walker.
She captioned the video (above):
"I put the walker aside and gained more strength walking with my son … I've been getting better day by day. I FINALLY get to go home tomorrow. I'm so blessed man!!! Y'all just don't know how much pain and hurt I was going through. My son looked up at me everyday and I knew I had to become stronger for him. #STRENGTH"
Lyric also posted a picture of her two hours prior to the shooting and spoke on how she'd been working hard to get her body snatched for 2020.
Despite the tragic circumstances, Lyric is still optimistic and plans on coming back way better and stronger than ever.
Lyric and Joseph share a son together and appeared to be the perfect couple, according to social media posts.
Lyric and Joseph Rapp, who were apparently high school sweethearts, often shared pictures of them boo'd up on social media, but hinted at previous issues within their relationship.
"Nobody's perfect but we in this together," Rapp captioned one photo of him and Lyric.
Lyric and Joseph also have a young son together, who they both have often shared photos of on social media.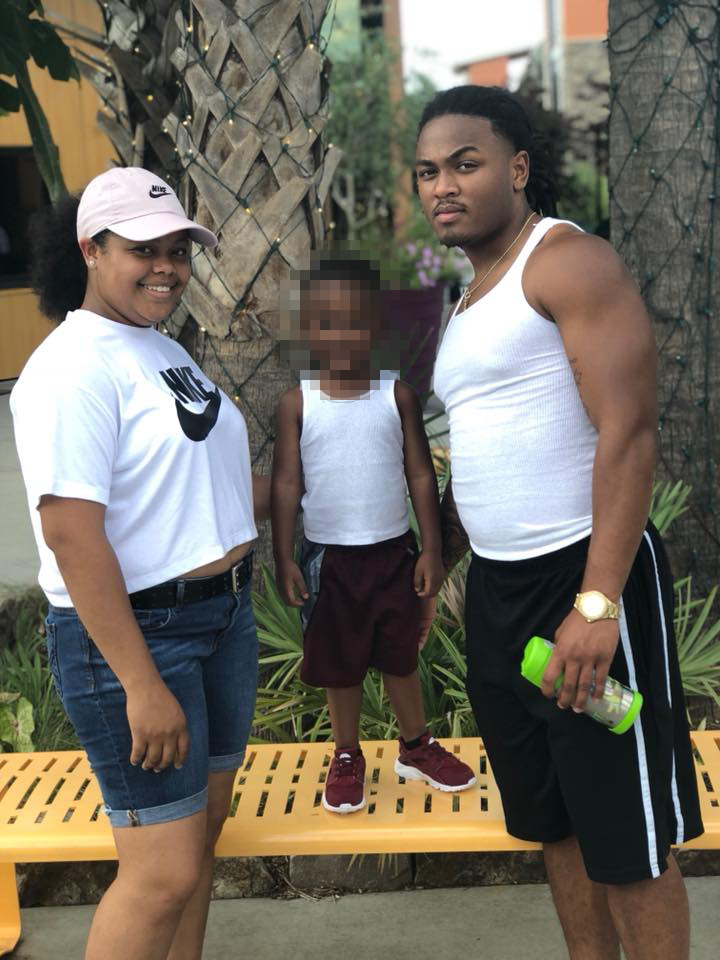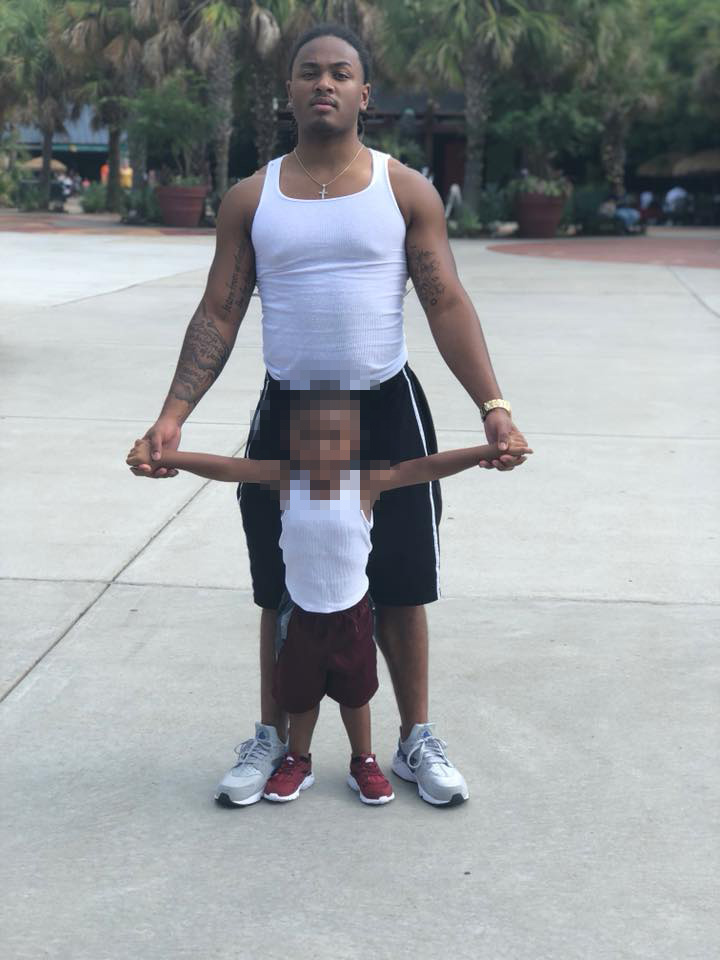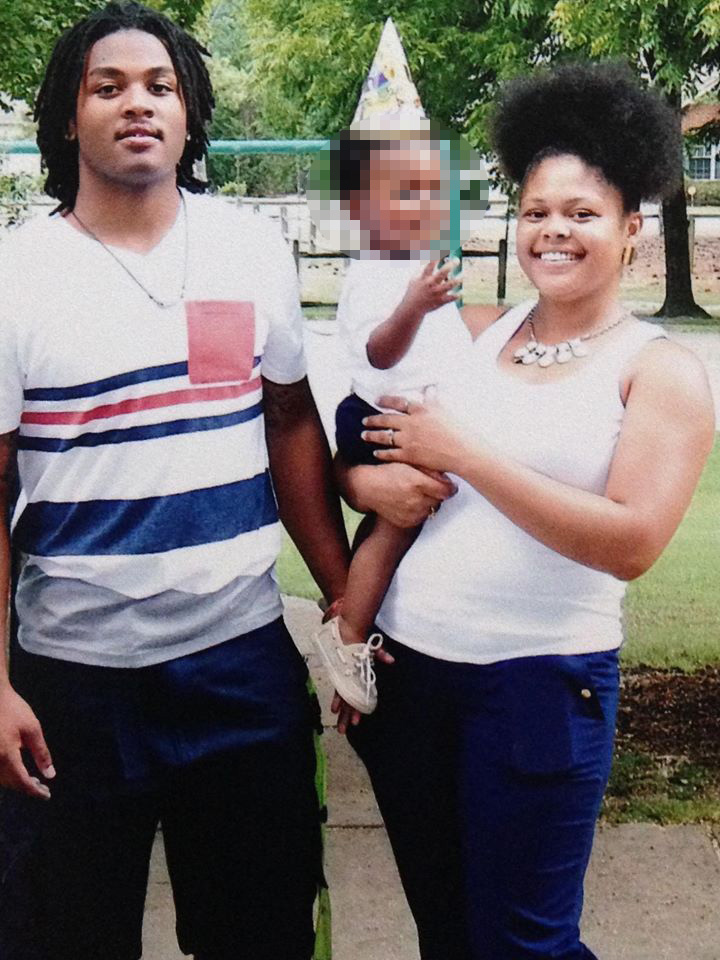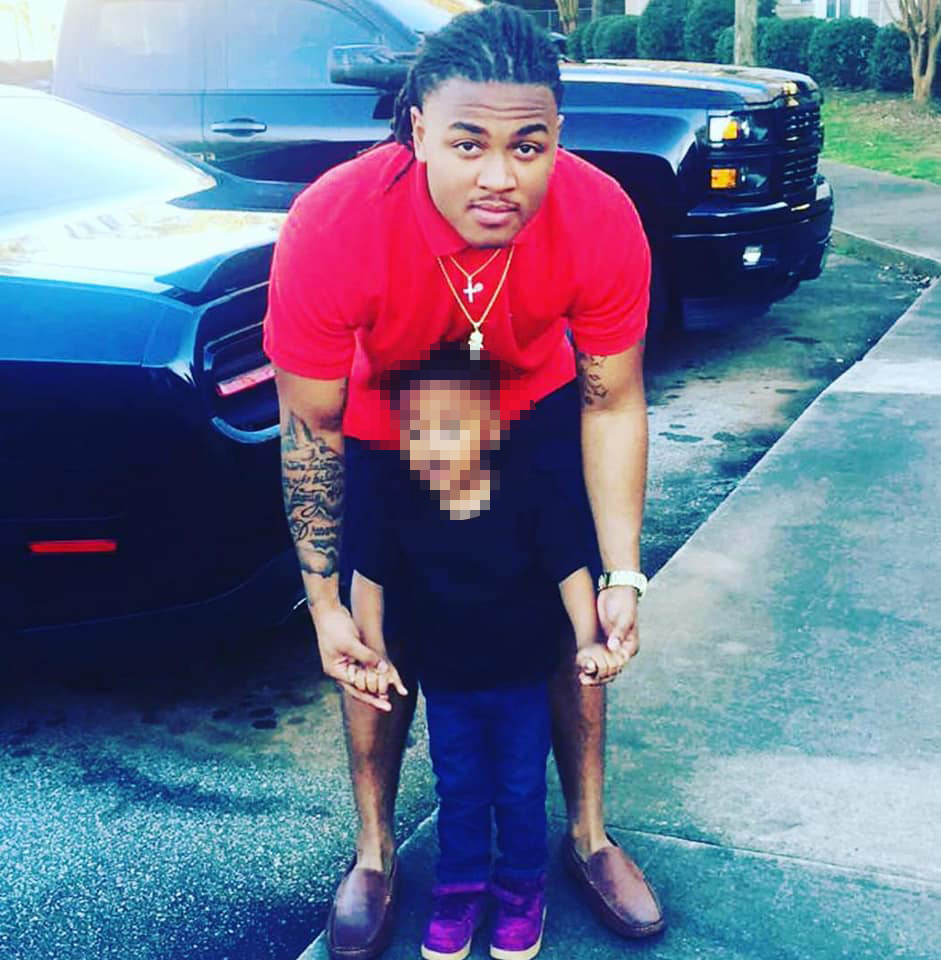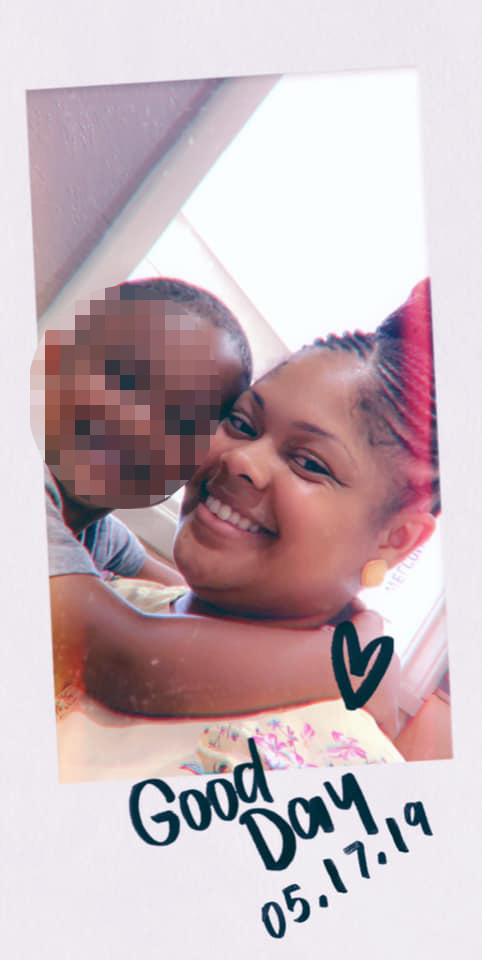 Lyric wrote on Facebook her relationship with Joseph was abusive, however, she still forgives him for trying to take her life.
In a lengthy post on Facebook, Lyric revealed that she had been in an abusive relationship with Joseph for 6 years, and that he tried to break her down in every way possible.
Lyric said that even though Joseph tried to take her life, she still forgives him and is thankful to still be alive.
She wrote:
"You know I'm not gonna get on here and talk junk about Joseph. But i should've known from the get go he was weak. He tried to make me weak and stumble with him. And that's why we never really got along. I was WAY STRONGER than he was.

"All the arguing and cussing and fighting…. yeah i let you win because i knew it wasn't worth stopping down to his level. I was INDEPENDENT and that's what upset him the most. He got what he wanted outta me for 6 YEARS !!!

"I have been nothing but good to that BOY… i took care of him when nobody else even wanted to be bothered with him. I DID ALL THAT !!!! I forgive Joseph, I don't hate him. I'm only forgiving him because I AM STILL HERE !!!! I got my son, my family, my friends, my freedom, and MY LIFE !!!!!"
Lyric also showed gratitude to everyone who showed love and support to her during this tough time.
Prayers up for Lyric and her emotional and physical healing during this tough time.
Be the first to receive breaking news alerts and more stories like this by subscribing to our mailing list.