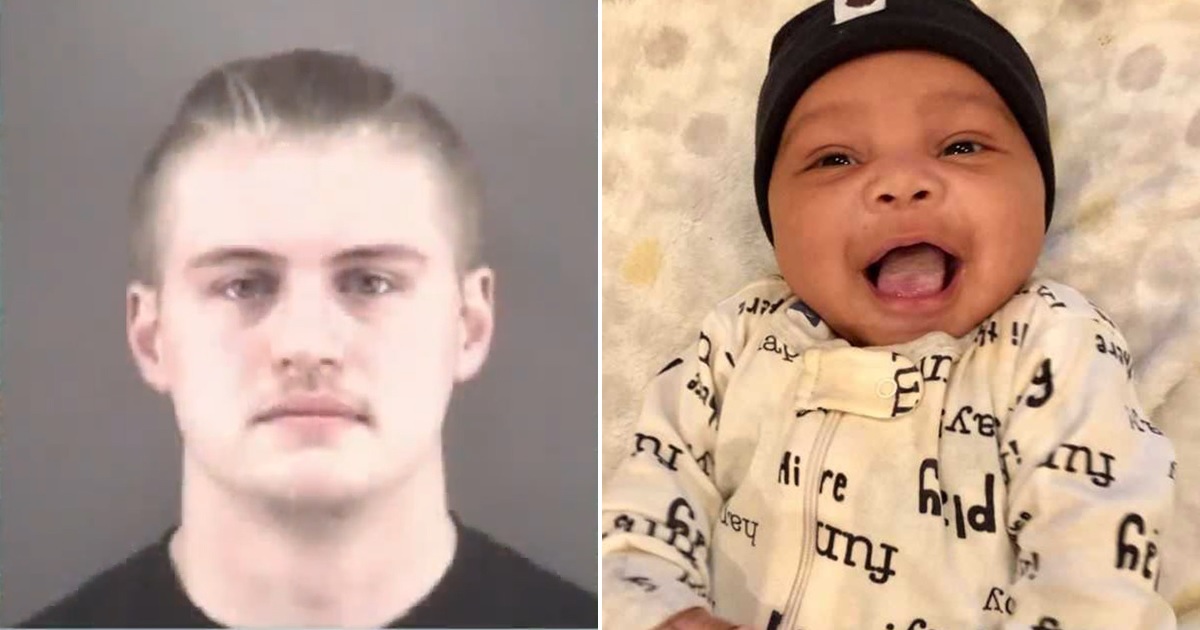 A 20-year-old North Carolina man has been charged with first-degree murder after police believe his 3-month-old son died from abuse.
Brandon Scott McDaniel of Clemmons, NC was charged with murder on Thursday (Jan. 16) after originally being charged with felony child abuse and inflicting serious physical injury.
The charges were upgraded when his son, Sloan McDaniel, died from his injuries on Thursday. The newborn was just 2-months and 27 days old.
McDaniel took his newborn son to the hospital for medical treatment on Monday (Jan. 13). The baby had suffered "multiple serious injuries" that caused bleeding in his brain.
Authorities say the injuries were consistent with evidence of child abuse.
McDaniel had been watching his son at his home. Reports say the child was abused on Monday or Sunday.
Debbie McCaffrey, Sloan's godmother, refused to comment on McDaniel's charges, and instead chose to cherish the short time the family had with Sloan.
"I would like for (people) to know we are grateful for every day that we got to spend with (Sloan)," she said. "He was a true blessing and a beautiful and happy baby boy."
Sloan's other godmother, Daniela Smith, noted the impact Sloan had on their lives.
"When Sloan came into our lives he really showed us how to mature, how to love someone else more than yourself. And really you could just step back from the situation and realize that wow, I am a part of his life."
Sloane's family is planning a "Celebration of Life" service and GoFundMe page has been set up to cover burial expenses.
McDaniel is currently being held in Forsyth County Law Enforcement Detention Center without bond. He will appear in court the abuse charges on Jan. 30 and for the murder charge on Feb. 6.
Be the first to receive breaking news alerts and more stories like this by subscribing to our mailing list.