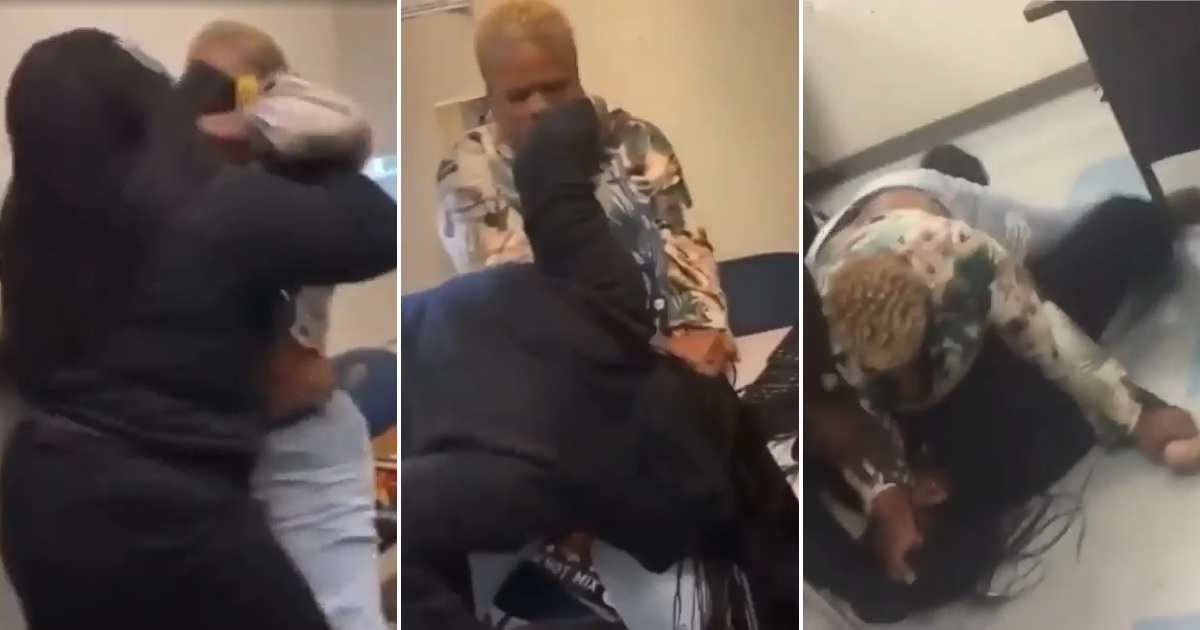 A high school student may be facing criminal charges after instigating a fight with a substitute teacher.
At a Miami high school on Monday (Jan. 13), a female 10th-grade student and a female substitute teacher got into a fight.
Students in the classroom caught the brawl on video, which went viral after being posted on social media.
In the video, the student (with long hair) can be seen throwing punches.
The teacher eventually gets the student in a headlock, but loses her grip and is thrown to the ground by the student.
Another student helps the teacher who then got on top of the aggressive student to pin and hold her to the ground.
Students can be seen filming, laughing and cheering during the melee.
Though the viral video did not show how the fight started, school officials say the 10th-grade student was the aggressor. She wasn't even supposed to be in the classroom, as it was not her class.
"All indicators point to the student having been the aggressor," said Daisy Gonzalez-Diego, chief communications officer for the Miami-Dade school system in a written statement.
Gonzalez-Diego continued:
"This is a regrettable and isolated incident between a student and a teacher, who otherwise maintained an amicable relationship. The Miami-Dade Schools Police Department continues to investigate this unfortunate matter…It is evident the employee used great restraint in her attempts to de-escalate the situation."
The school district says the substitute teacher will not be fired or face any reprimands.
However, police have launched an investigation into the matter and the student may face charges.
Be the first to receive breaking news alerts and more stories like this by subscribing to our mailing list.