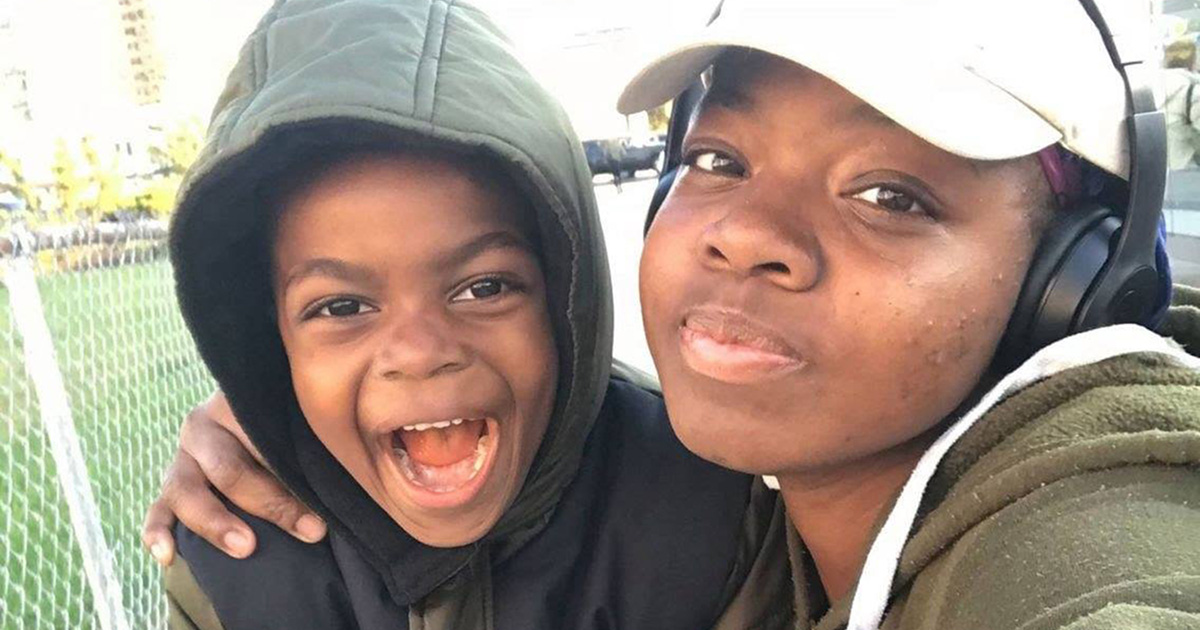 The death of a 6-year-old boy who collapsed and died while in his school lunch line has been ruled a homicide caused by his mother.
In June, Tyzavier Martin was in his school lunch line waiting for pizza when he suddenly collapsed, began bleeding from a neck wound and foaming at the mouth.
It was only his second day back at school after having survived his mother slashing his throat with a box cutter in April.
Last week, the Bronx Office of the Chief Medical Examiner officially ruled Tyzavier's death a homicide.
The report states the 6-year-old died of "asphyxia due to obstruction of airway by laryngeal granuloma complicating incised wound of neck."
In April, Shanice Martin, 24, allegedly left Tyzavier and her 2-year-old daughter for dead on a Bronx street after slitting their throats with a box cutter.
Following the brutal attack, Martin walked to a nearby police station covered in her children's blood and turned herself in, stating "Go ahead and arrest me."
Meanwhile, passersby came to the rescue of Tyzavier and his sister. The two were taken to hospital and they both survived the initial attack.
Martin has been held on Rikers Island since turning herself in. She was charged with several counts of attempted murder, assault, child abandonment, child endangerment and weapons possession, with a possibility of the charges being upgraded.
It has not been announced if Martin's charges have been upgraded in light of Tyzavier's death being ruled a homicide, but it's likely.
Martin has a history of mental illness as well as child abuse.
She lost custody of Tyzavier in 2014 due to neglect and was kept away from him for two years while he was in his father's custody.
Tyzavier was also in his father's custody following the attack and when he died two months later. Sources say his sister has recovered.
Be the first to receive breaking news alerts and more stories like this by subscribing to our mailing list.