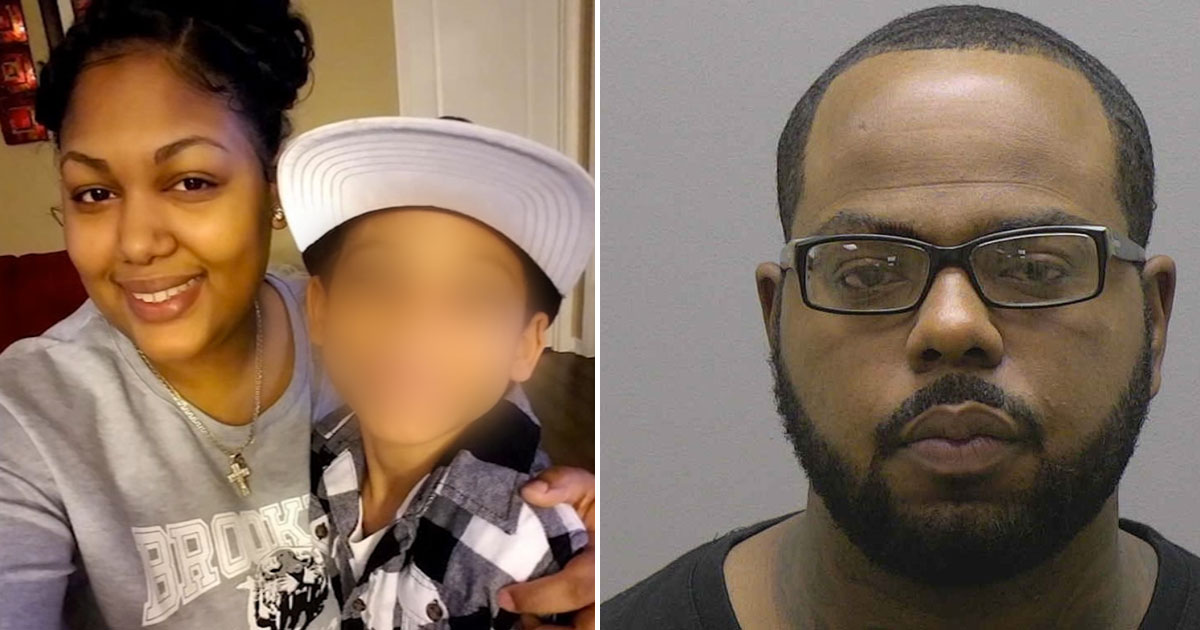 A North Carolina woman was murdered at her job by her ex-boyfriend, and her family feels like the police could have done more to protect her.
28-year-old Victoria Amanda St. Hillaire was shot and killed on Monday (Nov. 25) outside of UNC Family Medicine where she worked on Mayfair Street in Durham.
St. Hillaire's ex-boyfriend, 33-year-old Lequintin Raishawn Ford, has been named as the shooter in the incident. Police revealed that after killing St. Hillaire,  Ford turned the gun on himself and took his own life.
Here are some things to know about the murder-suicide:
Police found both bodies in a parking lot outside of UNC Family Medicine.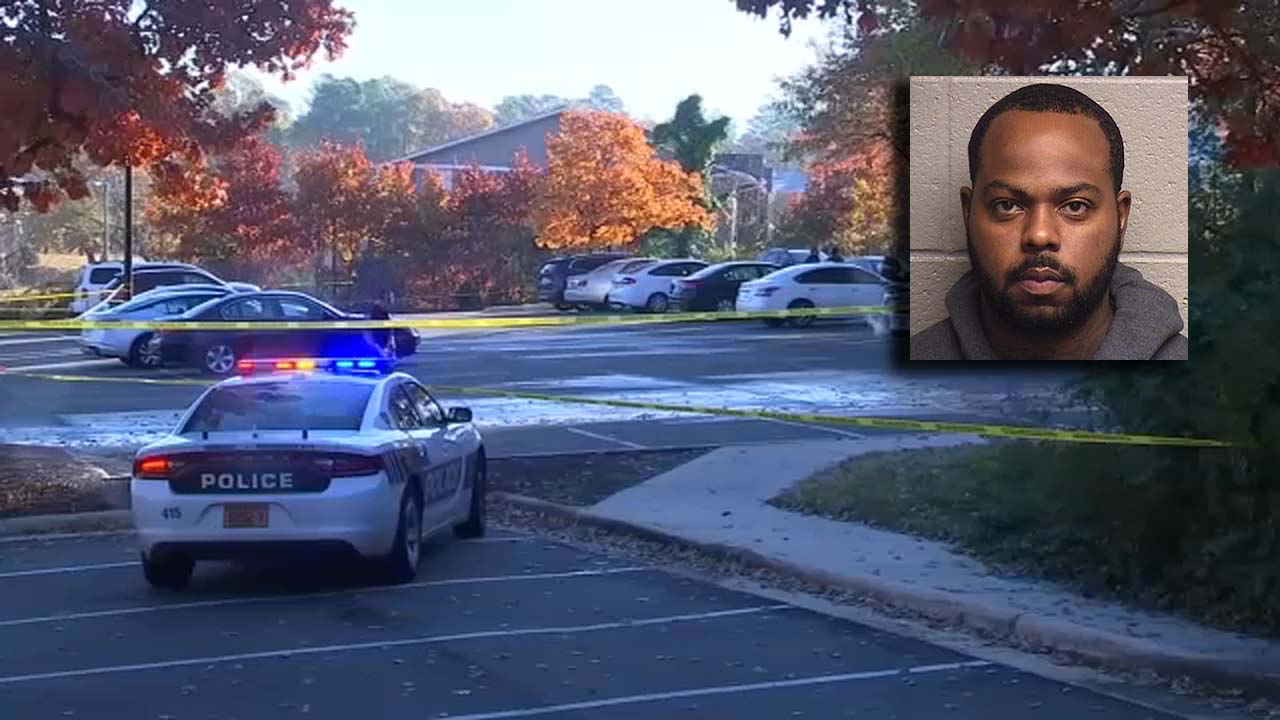 According to reports, officers were called to the building's parking lot Monday around 8 a.m. and found a man and woman shot dead.
The two bodies were later identified to be 28-year-old Victoria Amanda St. Hillaire and 33-year-old Lequintin Ford.
Police say that Ford showed up to St. Hillaire's job and shot and killed her before turning the gun on himself.
Neighbors near the facility described hearing as many as nine gunshots.
UNC Health Care spokesman Phil Bridges said in a statement that St. Hillaire was a certified medical assistant and had been working at the clinic since September.
The clinic focuses on primary care and has roughly 35 employees.
Victoria St. Hillaire had a restraining order against Lequintin Ford and she's called the police on him 30 times over the past two years.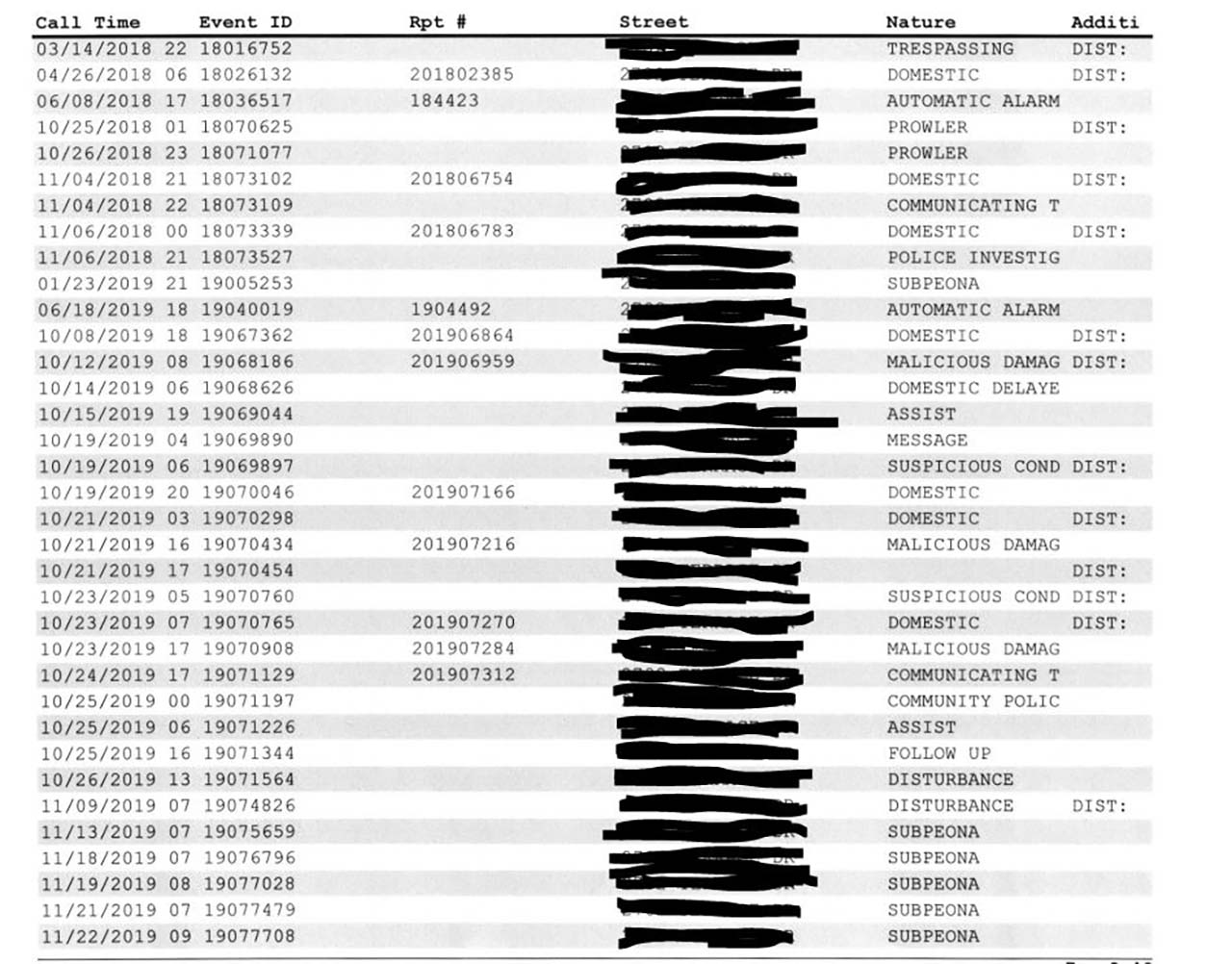 Victoria St. Hillaire and Lequintin Ford had previously been in a relationship and dated off and on for 6 years.
Their relationship was described as very violent and volatile, with Ford being said to have been the abuser.
Over the past two years, police were dispatched to St. Hillaire's home 30 times due to incidents involving Ford.
The calls included trespassing, prowler, communicating threats, malicious damaging and disturbance, ABC 11 reported.
In October,  St. Hillaire filed a protection order against Ford in which she told authorities Ford was stalking and threatening her.
In the protection order, Hillaire also said that Ford had on one occasion beat her in the leg with a bat and choked her out. On another occasion, he threatened to commit suicide—a form of mental/psychological abuse.
The protection order was approved by the court, however, even with that being in place and Ford having to surrender his guns and wear an ankle monitor, he continued to harass and stalk St. Hillaire.
According to The News&Observer:
Court documents and arrest records show Ford continued to harass and stalk St. Hillaire and her family, and on Oct. 19, was accused of stalking them at the family's home in Burlington.

The arrest warrant said Ford showed up at the home on Oct. 9 and repeatedly banged on the windows. He was charged Oct. 19 with breaking one of those windows and with three misdemeanor violations of the domestic violence protective order and three felony counts of stalking.

On Oct. 21, Ford was charged again with misdemeanor stalking after he followed St. Hillaire, rented a car and drove by her home at odd times of the night, and banged on the home's windows, a record shows. He fled before police arrived, it said.

More charges were levied against Ford on Oct. 23 after he attempted to talk with St. Hillaire when her car broke down on the side of the road, records show.

The next day, he was charged again, this time with making harassing phone calls after he allegedly called St. Hillaire more than 40 times from a private number.
During a court hearing on October 28th, Ford and St. Hillaire both agreed to continue with the domestic violence protective order restrictions.
Ford was scheduled to have two upcoming hearings on December 11th and January 7th for his charges involving St. Hillaire over the past few months.
The charges included misdemeanor stalking, felony stalking, three counts of misdemeanor violation of a domestic protection order and misdemeanor making a harassing phone call.
St. Hillaire's family believes police are also responsible for her death.
St. Hillaire's family called police out for allowing Ford to be out on the streets knowing that he had been stalking/threatening her and had a violent past.
The family says that Ford should have been locked away a long time ago.
St. Hillaire's sister, Melinda Renfrow, told ABC11: "I feel like he should have been put away a long, long time ago. And I don't understand and I can't comprehend or wrap my brain around how someone so mentally unstable with a history was not put away a long time ago."
Renfrow also called Ford a coward and that she wanted him to suffer for his actions. "I think he's a coward. I think he deserved to suffer," she said.
Lequintin Ford has a violent criminal rap sheet.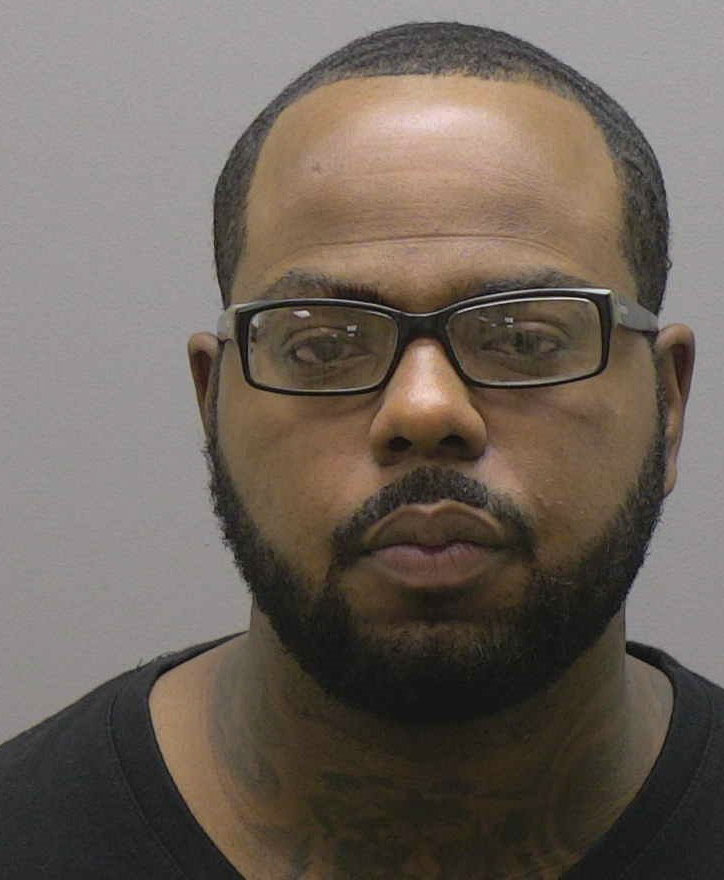 Lequintin Ford was no stranger to violent charges and had been arrested in the past.
According to reports, he has been convicted of assault on a female and other charges in the past.
St. Hillaire's family had no clue about Ford's abusive past and didn't find out until last year about his abusive ways with St. Hillaire.
Her family is now calling for all domestic violence victims to take a stand and get help before it's too late.
Her sister Sasha St. Hillaire posted on Facebook:
"So I have not been able to share til now. RIP 11/25/19 My little sister Victoria Amanda St.Hillaire Trinasian Thai I'm so angry this happen to you. I love you. I pray you are in heaven now no more pain suffering.

"To all my friends and family my sister was a victim of domestic abuse. Please get help if you need to before it's too late. I love you Vicki my baby girl I will always remember you as you were. You are forever with me in my heart."
Supporters of Lequintin Ford say the media are portraying him in a negative light.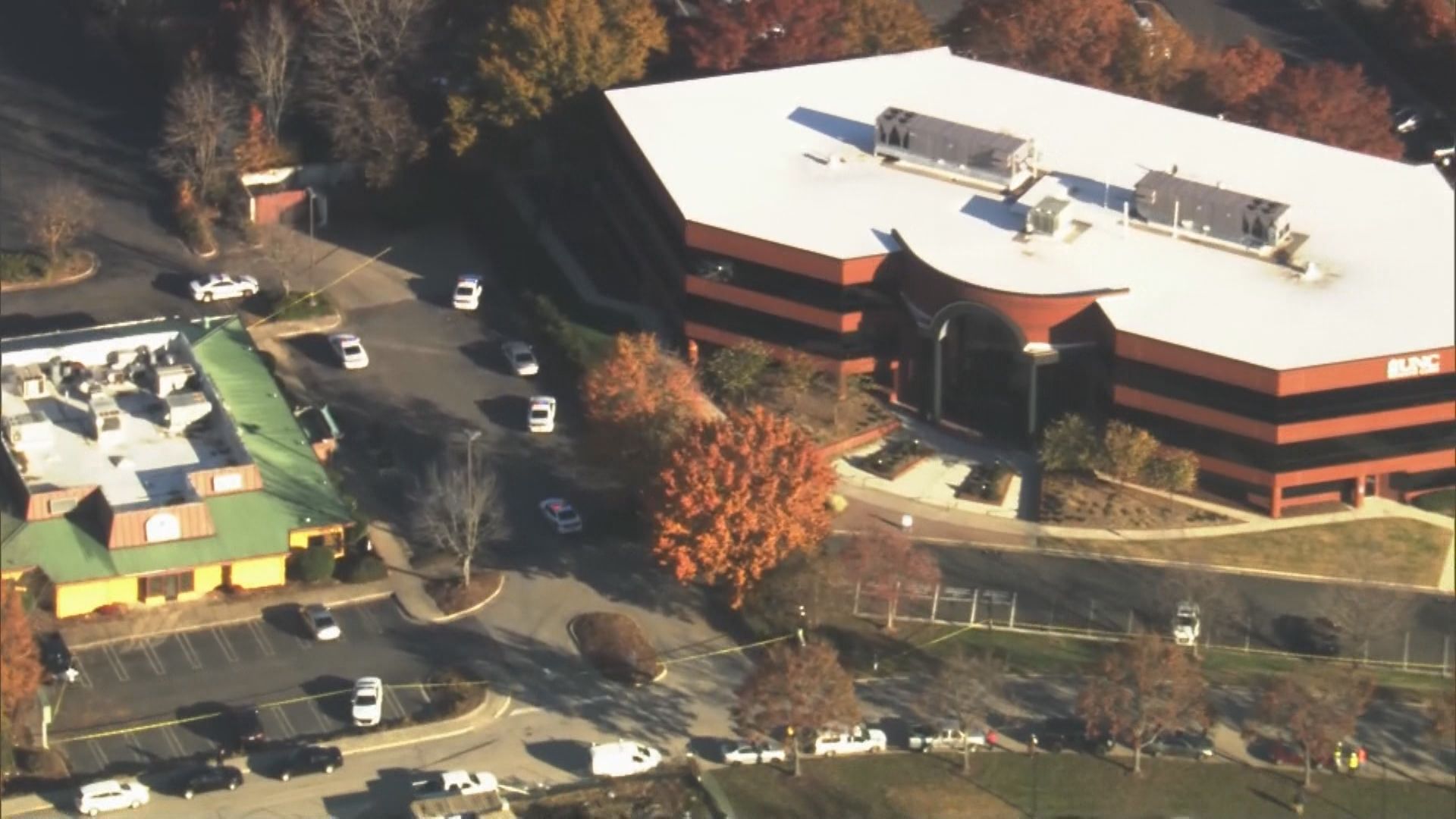 A friend or family member of Lequintin Ford, who goes by Josh Silver, posted on Facebook:
"And Lequintin Ford ain't who the media trying to portray him as! He took [care] of kids he loved his kids!"
Silver's post caused a lot of controversy in the comment section of his post from those who found his remarks inappropriate and out of pocket.
One social media user responded: "He killed that girl who cares!!! F**k him."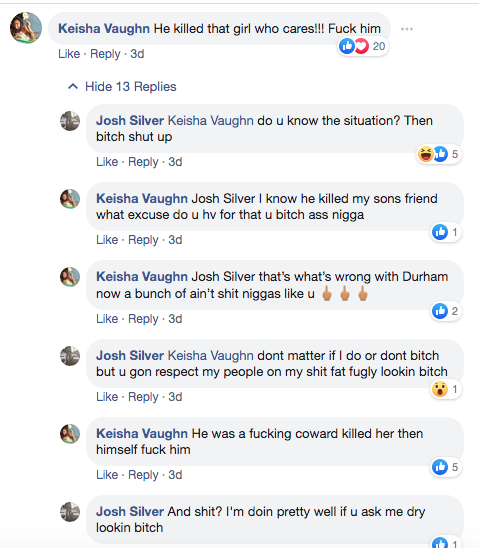 Another user also called out those supporting Ford after he took an innocent woman's life.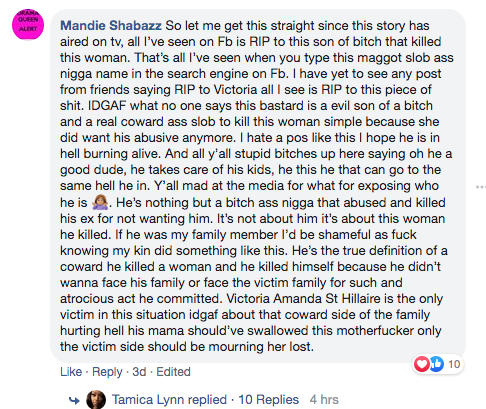 "So let me get this straight since this story has aired on tv, all I've seen on Fb is RIP to this son of bitch that killed this woman. That's all I've seen when you type this maggot slob ass n***a name in the search engine on Fb.

"I have yet to see any post from friends saying RIP to Victoria all I see is RIP to this piece of sh*t. IDGAF what no one says this bastard is a evil son of a bitch and a real coward a** slob to kill this woman simple because she did want his abusive anymore.

"I hate a pos like this I hope he is in hell burning alive. And all y'all stupid bitches up here saying oh he a good dude, he takes care of his kids, he this he that can go to the same hell he in.

"Y'all mad at the media for what for exposing who he is ?????. He's nothing but a bitch a** n***a that abused and killed his ex for not wanting him. It's not about him it's about this woman he killed.

"If he was my family member I'd be shameful as f**k knowing my kin did something like this. He's the true definition of a coward he killed a woman and he killed himself because he didn't wanna face his family or face the victim family for such and atrocious act he committed.

"Victoria Amanda St Hillaire is the only victim in this situation idgaf about that coward side of the family hurting hell his mama should've swallowed this motherf**ker only the victim side should be mourning her lost."
R.I.P. Victoria St. Hillaire … Our prayers go out to her family, friends and loved ones.
Be the first to receive breaking news alerts and more stories like this by subscribing to our mailing list.