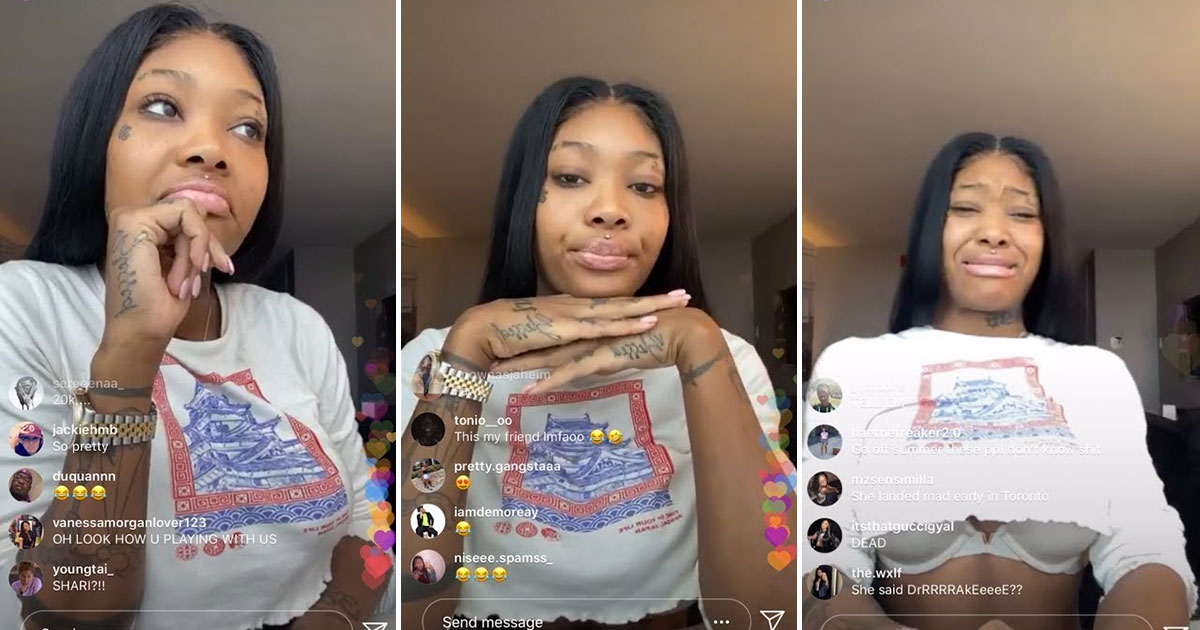 Summer Walker is fed the f**k up with everybody and everything, and she's sick and tired of being sick and tired.
The Atlanta-based singer-songwriter—who has been very open about how, as her fame increases, public scrutiny and the added stress of touring has affected her struggles with social anxiety—hopped on Instagram Live Tuesday to address the litany of negative stories that have been surfacing about her.
First and foremost, Summer insists that she takes regular showers … a direct response to folks claiming she doesn't shower after she posted a photo of her "wash bowl" and made a comment about not liking showers.
Walker clarified that while she prefers baths over showers, she does take showers on a regular basis.
"I wash my motherf**king a**," Walker said during her IG Live session. "What I said was 'I don't like to take showers.' I still take them daily. I prefer baths but I take them daily.
"A lot of people say they don't like to work out but they get fat a** to the gym and they still work out. A lot of people say they don't like to eat healthy, but they still eat their motherf**king vegetables. I don't like to take showers."
Walker has also been criticized over how she handles herself at concerts, namely her stage presence and her lack of fan interaction during meet-and-greets.
So when she showed up to a performance in Toronto several hours late, fans assumed this was another one of her quirky antics, and, of course, the fact that she was seen posing for photos with Drake on Instagram prior to the show didn't help.
https://www.instagram.com/p/B5UIQfwAh4r/
However, the songstress said that an issue with Canada's border patrol is what delayed the show, not her hanging out with Drake.
"Toronto's borders are out of this f**king world," Walker said. "They held my motherf**king truck up with all my equipment, my band equipment, that motherf**king thing in the back of me that be spinning.
"They held all that sh*t up at the border for mad long… So bitch how we gonna play a show with no drums, no f**king mics, and no motherf**king guitars. See it's out of my motherf**king control!"
In regards to her "hanging out" with Drake, Summer said that's not 100% factual, and she only briefly spoke to Drake and took a couple of pictures with him within a 2-minute timespan.
Summer also said she had no idea her fans were waiting outside for her in the cold for so long, and she showed up and performed when she was told to, adding that when she arrived at the venue, she only had 10 minutes to finish her makeup before hitting the stage.
She said that if she had any idea about what was going on outside, she would have addressed that during her show.
"I'm being bullied, and I don't do sh*t to nobody," she said, adding that how she's being treated is "literally how people commit suicide" because if a person tells you what's going on with them and they keep getting bullied, it can be detrimental to their mental health.
The singer said while she hasn't personally experienced suicidal thoughts because she's out here living her best life, she did call Wendy Williams out for her recent critiques.
"Like Wendy f**king P. Williams, that bad built bitch," Walker said. "I don't even understand how she could ever … looking how she looking. Let me stop, because I didn't come on here to spread negativity, I just came on here to explain myself."
Watch Summer Walk go all the way AWF  below:
Be the first to receive breaking news alerts and more stories like this by subscribing to our mailing list.