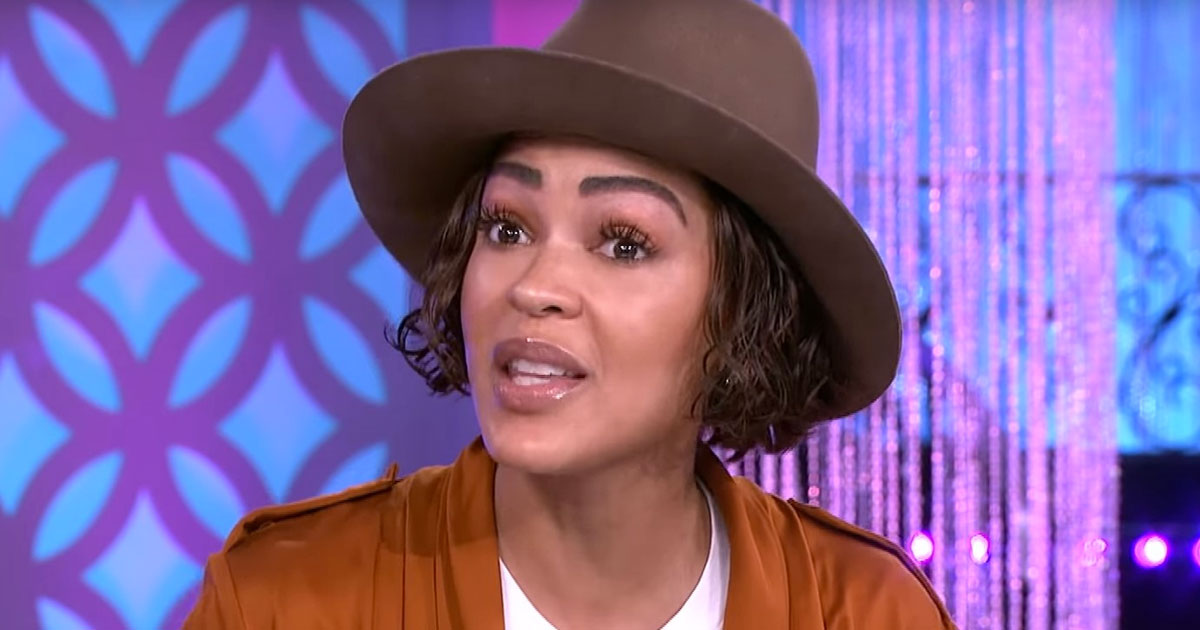 A light-skinned woman impersonating Meagan Good made an appearance on The Real Friday (Nov. 22).
Either that or Meagan Good herself has undergone some serious skin-bleaching … or SOMETHING.
"Meagan Good" stopped by The Real to talk about her role on the Fox drama Prodigal Son, among other topics, including why she decided to freeze her eggs, and how she experienced depression during the process.
Which is all fine and dandy … however, we couldn't help but notice that something is going on with Meagan's skin.
Is it elective skin-bleaching? Does she have a skin disease we're not aware of, like vitiligo (like Michael Jackson) and she's bleaching to hide light-spots?
Or is this just a combination of bad makeup and poor lighting conditions?
What the hell is going on with Meagan Good's skin?
Without any confirmation or explanation from Good herself, we're left in a position of pure speculation, however, SOMETHING is obviously going on with this woman's skin.
This is Meagan with her husband, DeVon Franklin, at a movie premiere back in November 2017: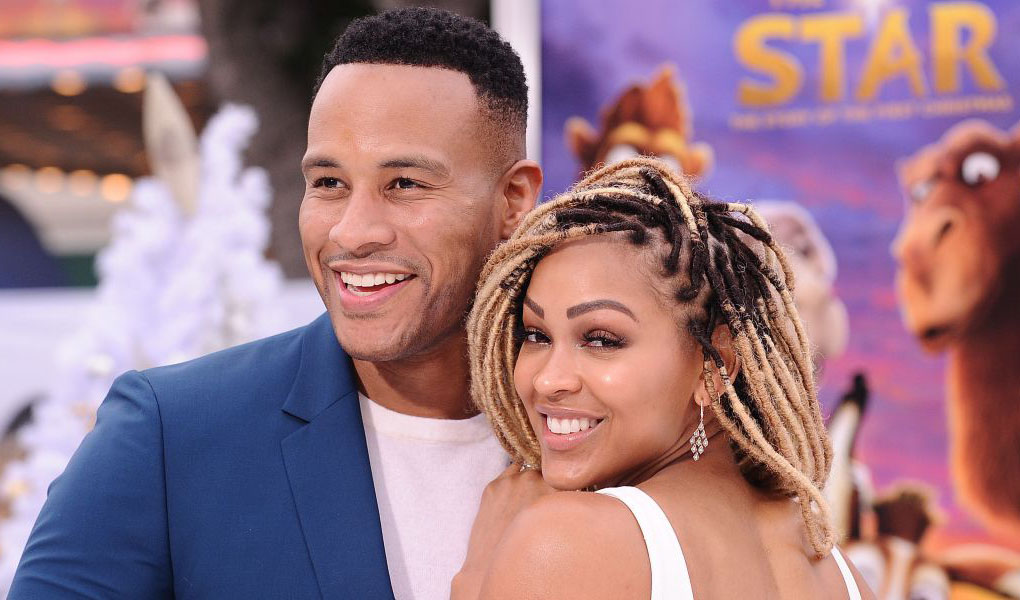 This is Meagan and DeVon in September 2018 at an event in Los Angeles: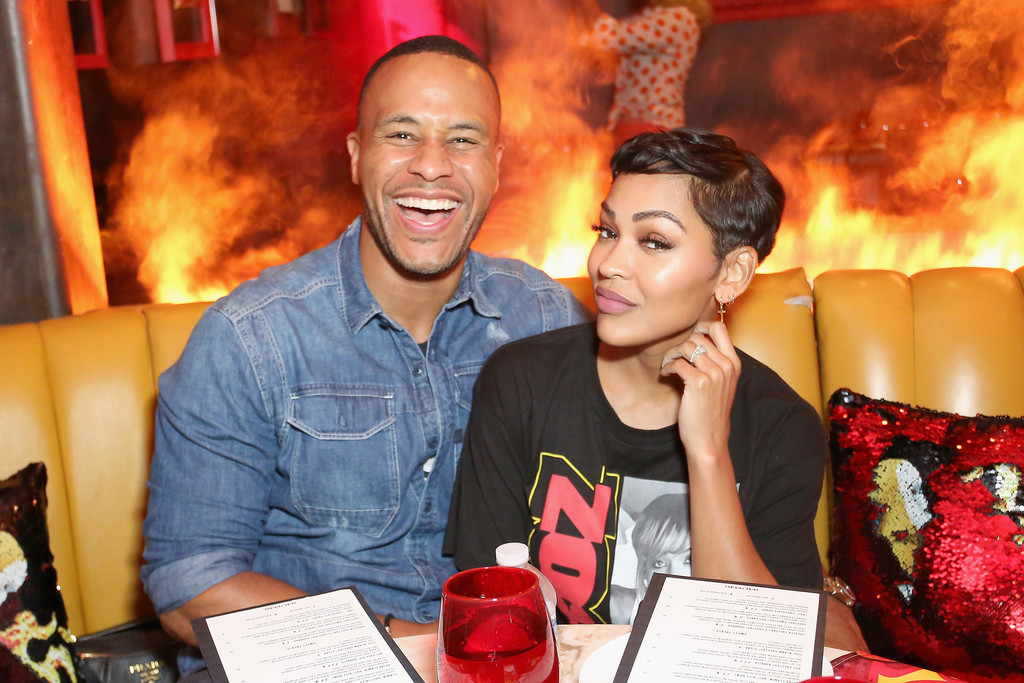 And this is Meagan and DeVon back in June at the 2019 BET Awards:
And this is a photo of Meagan by herself taken in October 2019 at a screening for the new film Black and Blue: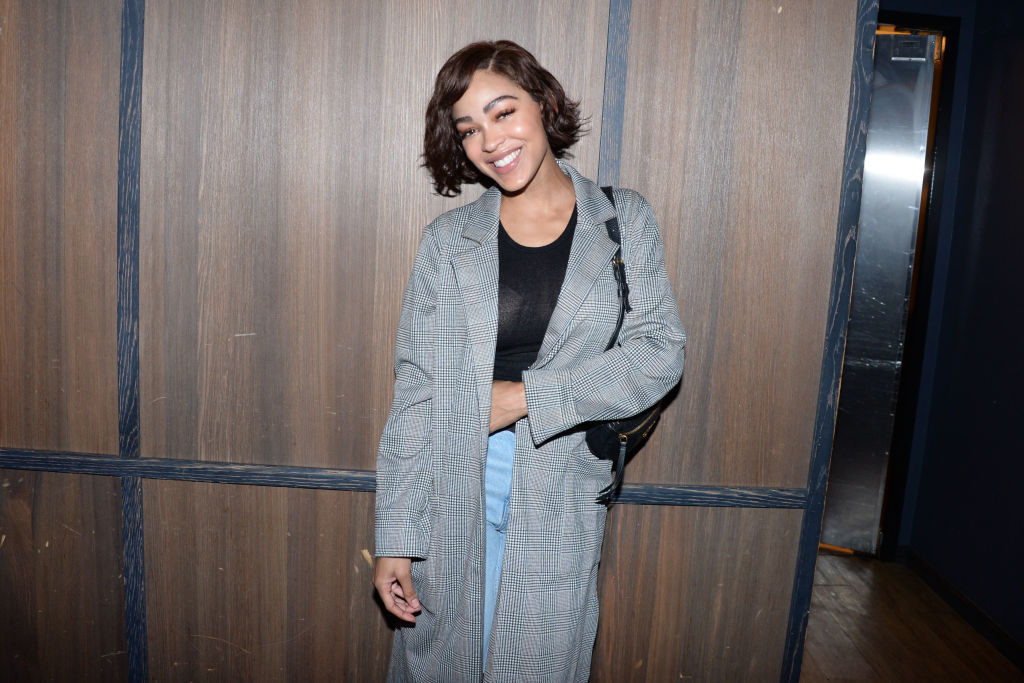 Whatever is going on with Meagan Good's skin has been happening since at least 2017 when she started showing up at events looking several shades lighter … but it seems to have become a lot more noticeable more recently.
Twitter seems to have noticed something "off" about Meagan's skin-tone as well following her appearance on The Real:
Meagan Good is too damn beautiful to be trying to lighten up her appearance! I thought I was trippin pic.twitter.com/dmZzKmtNWq

— Marcellus The Gemini ? (@NobleDripAli) November 22, 2019
meagan good definitely bleached her skin. i'm watching the real and yeah

— your fave janet stan. (@janetologist) November 22, 2019
Why Meagan Good look like Michael Jackson? Baby girlllll ?

— Patrina ? (@IAmTrena) November 22, 2019
got a light skin friend look like megan good got a dark skin friend look like meagan good

— ????? (@shutupnegro) November 22, 2019
@TheRealDaytime UUUUMMMM DID MEAGAN GOOD BLEACH HER SKIN ???? BC I DON'T REMEMBER HER BEING THAT LITE SKINNED GIRL U LOOK LIKE THE LATE MICHAEL JACKSON ???? SORRY IJS ????

— Jacki'Starr Settles (@tyrastarr6) November 22, 2019
wait…. Meagan Good is really white now

— earl. (@toosick26) November 22, 2019
Man Meagan Good needs to divorce that nigga! He got her all kinds of fucked up she don't even have her figure anymore and her skin has gotten really bright. I hope my boo divorces this nigga I never trusted him from the interviews.

— ??Devin That Dude (@ImSoWavyB718) November 22, 2019
Yo Meagan Good is really bleaching her skin. I was trying to say it was really bad lighting from those pics, but I can't deny it after seeing her on #TheReal today. Smh

— PhenomenallyME (@PhenomenallyME3) November 23, 2019
Ever since the whole skin bleaching thing came out about Meagan Good, she has not posted new pictures of herself on Instagram.

— Yassassin. (@SHAYMIROQUAI) November 23, 2019
i wish meagan good never bleached her skin. she used to look so bomb

— ? (@KUICHIANG_) November 22, 2019