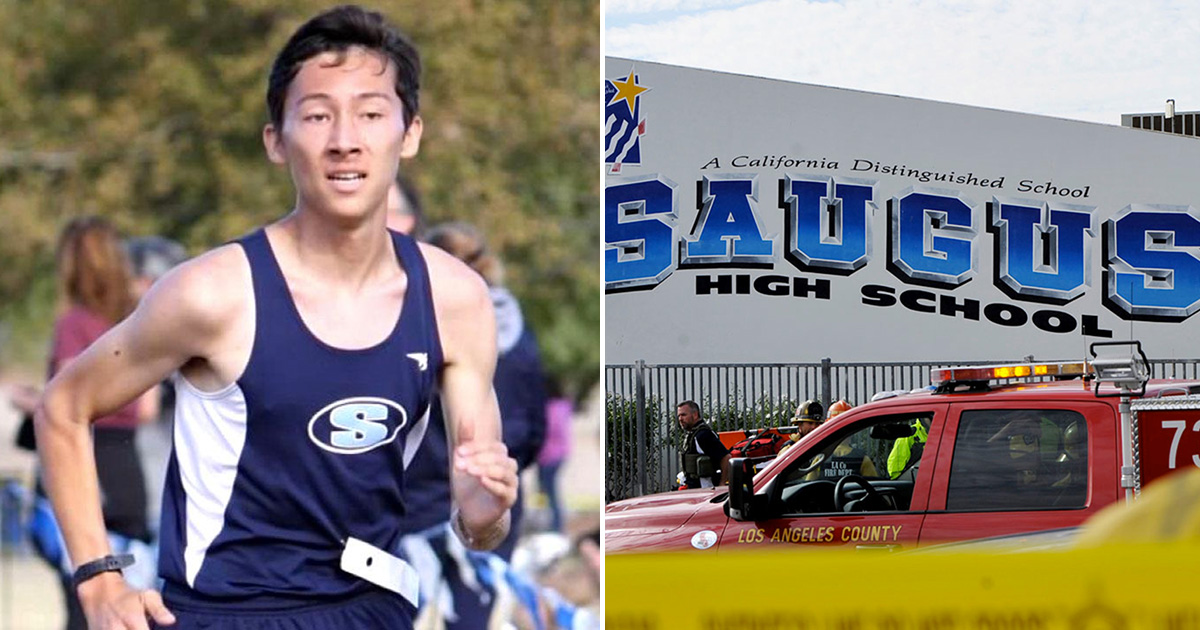 The California teen who opened fire on five fellow classmates at Saugus High School in Santa Clarita has died.
The Los Angeles County Sheriff's Department announced Friday evening (Nov. 15) that Nathaniel Tennosuke Berhow died around 3:30 p.m. at a hospital with his mother by his side.
Berhow had been in critical condition after shooting himself in the head immediately after the 16-second rampage that killed two other students.
Security cameras captured the exact moment Berhow pulled a handgun out of his backpack at Saugus High School early Thursday morning (Nov. 14) and shot five students before turning the gun on himself.
15-year-old Gracie Muehlberger and 14-year-old Dominic Blackwell were killed in the shooting. The three other victims, whose names haven't been released, are expected to survive.
Authorities haven't revealed a motive for the attack, which was carried out on Berhow's 16th birthday. Police said he didn't leave behind a diary or manifesto, and he hasn't been linked to any violent ideologies or groups.
Those who knew Berhow personally were surprised that he was capable of committing such a heinous act.
"He doesn't seem like the kind of kid to do this," said 16-year-old Brooke Risley, a junior at Saugus High School whose known Berhow since elementary school.
Risley said Berhow was a quiet, normal student. He was a boy scout and ran track and cross country while his girlfriend, whom sheriff's deputies say they're in contact with, was on the swim team.
Saugus High School Senior Joe Fitzpatrick called Berhow a "good, quiet kid" who never missed an assignment and performed well on tests.
"He just seemed like one of those regular kids," Fitzpatrick said.
Be the first to receive breaking news alerts and more stories like this by subscribing to our mailing list.