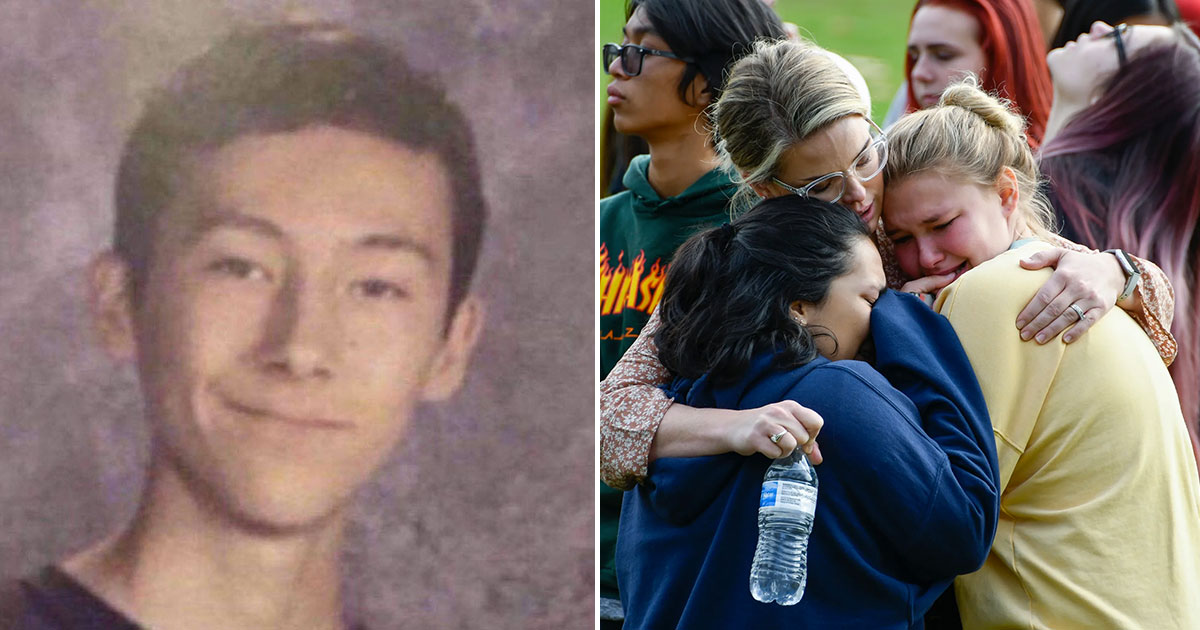 ---
Original story:
16-year-old Nathaniel Berhow has been identified as the suspected gunman in a shooting at Saugus High School in Santa Clarita, California Thursday (Nov. 14) that has left at least two students dead and four others, including Berhow, injured.
Police said in a news conference Thursday that Berhow, an Asian male who was initially reported to be 15 years old, carried out the shooting on his 16th birthday. They also confirmed that he's a student at the Southern California high school.
Authorities were reportedly alerted to the scene by an off-duty sheriff's deputy who'd heard gunshots while dropping his child off at school Thursday morning at around 7:45 a.m. PST.
Police said Berhow pulled a handgun out of his backpack and shot five of his fellow students, killing two and injuring three, before turning the gun on himself.
L.A. County Sheriff Alex Villanueva said the suspect was in "grave condition" at a hospital with a self-inflicted gunshot wound to the head.
The deceased victims were identified as a 16-year-old girl and a 14-year-old boy, while the wounded victims were ID'd as a 15-year-old girl and a 14-year-old girl and a 14-year-old boy.
Villanueva said, contrary to reports, the injured victims were not in critical condition.
It was also reported from a number of credible media outlets (such as ABC News) that three students had died, however, the sheriff's office has so far only confirmed two deaths. The injured students are in "stable condition," the sheriff's office said.
Re: Saugus Shooting. Some media outlets are reporting there are 3 deceased students. That is incorrect. There are 2 deceased students, one male, one female. The shooter (subject) as of 3 p.m. is still listed in grave condition. The other students injured are in stable condition.

— SCV Sheriff (@SCVSHERIFF) November 14, 2019
Police said they weren't looking for any other suspects and a weapon, described as a "semi-automatic pistol," was recovered from the scene.
"It's a .45-caliber semi-automatic pistol, which had no more rounds in it, had no more bullets in it," Sheriff's Department Captain Kent Wegener said.
Those who knew Berhow, a track and field athlete who reportedly came from a good family, said they had no idea he was capable of such as an attack.
"I would have never expected anything like this," Brooke Hougo, one of Berhow's teammates, told the Los Angeles Times.
"All I can tell you from what I know is they were wonderful, wonderful people," a neighbor, who asked not to be identified, said of Berhow's family. "I don't understand it. It doesn't make sense."
Be the first to receive breaking news alerts and more stories like this by subscribing to our mailing list.