Judge Joe Brown is not here for Harriet Tubman's $20 bill … because he says putting a Black woman on the front of U.S. currency before a Black man gets that honor is an "insult" to the Black race.
The shocking comment was made during a recent interview Judge Brown did with professional Hotep Dr. Umar Johnson.
Judge Brown and Dr. Johnson were discussing the new Harriet Tubman movie Harriet when Brown mentioned how the only reason the film was done was to push a feminist agenda and get Americans comfortable with the idea of Tubman's face being on money.
"The objective is these feminists are trying to do this movie so they can get a Black woman put on a $20 bill," the judge said.
"This movie is to soften the public up to the idea of taking a Black woman who freed slaves by leading them to freedom and getting her or another one like her on a $20 bill. They can't get a White woman, so they want a Black woman. They don't care, they just want a woman, and it downs masculinity."
Judge Brown threw out the names Frederick Douglass, Thurgood Marshall, and Dr. Martin Luther King Jr. as more appropriate candidates in his eyes.
When Johnson pressed Brown about his statement and asked him if his problem was the fact that Harriet Tubman was being memorialized at all, the judge said he didn't mind Ms. Tubman being honored, he just doesn't want to see her face on a $20 bill before a Black man.
"I got a big problem if it's on a bill before they put a Black man's face on one," he said. "Have a big problem with that."
And why does Mr. Brown have a "big" problem with Harriet Tubman being put on a $20 bill before a Black man?
"The status of an ethnic group is determined by its men, not it's women," Brown said. "And putting a Black woman on there before a Black man is insulting to the Black race because you're saying the men ain't worth a damn, you put a woman up there first."
Judge Brown then went off on a tangent about how there's no Black male leadership and how Black women need to "start raising some decent men instead of these monsters running around the house where you don't want to have a father involved with them. Start being real mothers and pay attention to them."
Oh, and just in case you're wondering how Judge Joe Brown feels about feminists, this is what he had to say about them "misinterpreting" his comments about Harriet Tubman:
"I don't give a goddamn about feminists. They can go straight to hell. And I know they hate themselves 'cause they got two X chromosomes instead of an XY. They are fraudulent, self-hating and they're sick."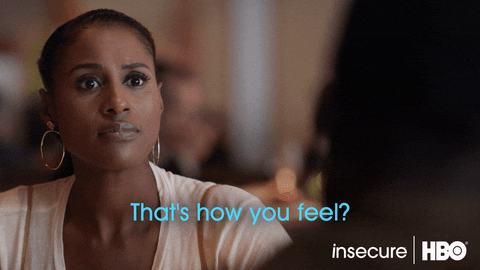 Be the first to receive breaking news alerts and more stories like this by subscribing to our mailing list.