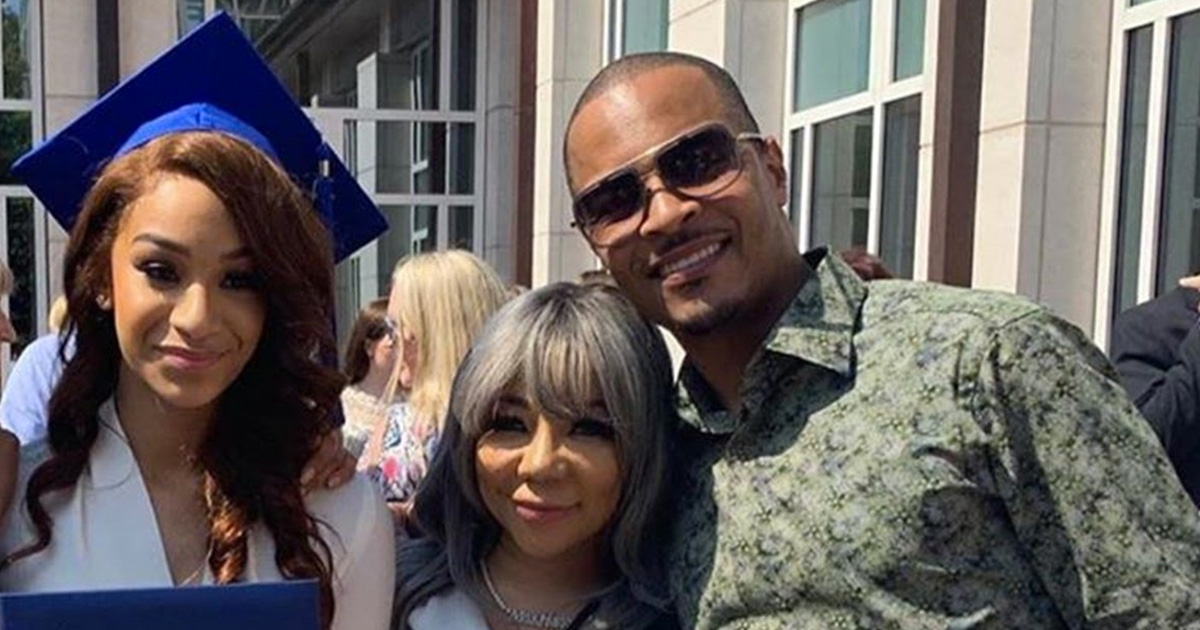 T.I.'s wife Tiny Harris has finally (kinda sorta) addressed the rapper's controversial comments about how he checks his daughter's hymen to prove her virginity.
The Harris family has largely been silent since T.I. revealed to the world last week that he takes his daughter, Deyjah Harris, to the gynecologist for yearly exams to make sure her hymen is still intact.
The Atlanta rapper made the disturbing comments in an interview with the Ladies Like Us podcast.
When asked if he'd talked with his 18-year-old daughter about sex, T.I. said:
"Have I? This is the thing: Deyjah's 18, just graduated high school now and she's attending her first year of college, figuring it out for herself. And yes, not only have we had the conversation, we have yearly trips to the gynecologist to check her hymen."
He also said as of Deyjah's 18th birthday, her hymen "is still intact."
The story quickly went viral and T.I. was dragged on social media.
Deyjah was even seen liking posts on social media criticizing her dad before unfollowing him, Tiny and her stepsister Zonnique seemingly over the drama.
On Wednesday (Nov. 13), exactly one week after the debacle, Tiny responded to a comment from a fan asking about her step-daughter's well-being.
"Is Deyjah Okay? We care…" the fan asked under a photo Tiny shared of her and T.I.
Tiny responded to the inquiry with four rolling eyes emojis.

It wasn't clear if Tiny's response meant she was irritated by the question or at her husband for bringing so much unwanted attention to their family. But it's obvious Mrs. Harris is annoyed by this whole situation.
T.I. has yet to comment or react to the controversy.
Be the first to receive breaking news alerts and more stories like this by subscribing to our mailing list.