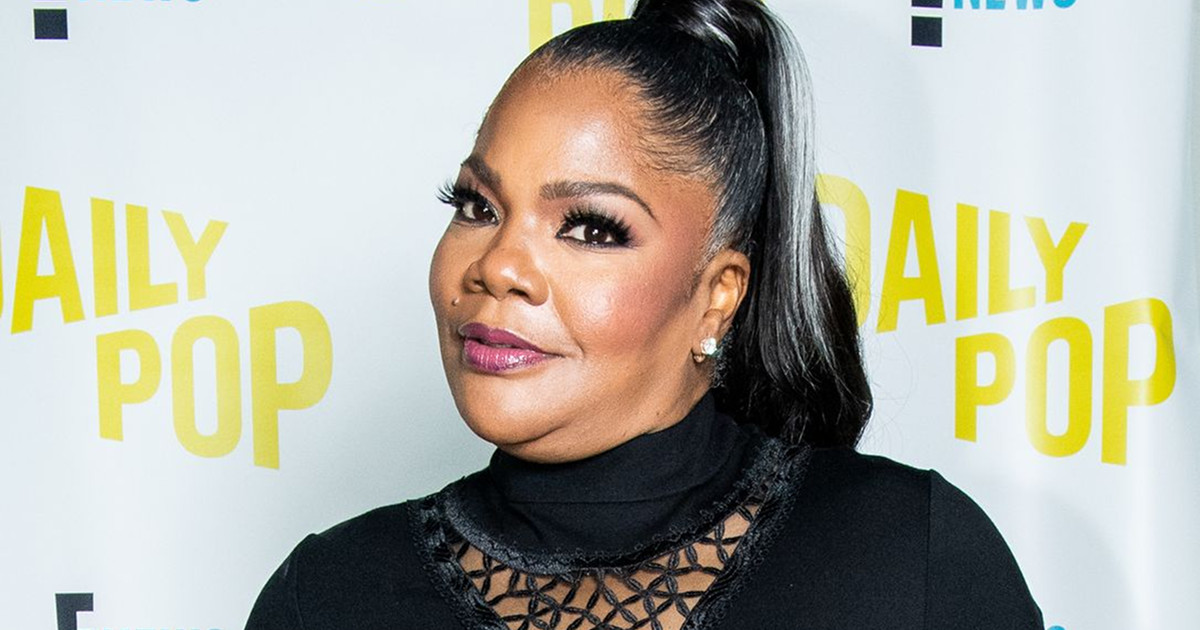 UPDATE: Netflix has responded to Mo'Nique's lawsuit, telling Gossip On This in a statement: "We care deeply about inclusion, equity, and diversity and take any accusations of discrimination very seriously. We believe our opening offer to Mo'Nique was fair—which is why we will be fighting this lawsuit."
---
Mo'Nique is refusing to surrender in her war against Netflix. The actress has just sued the streaming giant for racial and gender discrimination.
In the 39-page suit filed on Thursday (Nov 14), Mo'Nique accuses Netflix of giving her a "biased, discriminatory" offer to do a one-hour comedy special back in 2017 in comparison to her non-black and male counterparts.
The lawsuit also condemns the network for its lack of diversity. According to the suit, there has been no person of color on Netflix's Board of Directors for years and only 4% to 6% of the network's entire workforce is black.
She is seeking unspecified damages as well as an injunction to force the company to change discriminatory policies.
"Netflix is one of Hollywood's most innovative companies, yet it not only perpetuates racial and gender inequality, it also takes advantage of a gender pay gap that disproportionately affects black women," Mo'Nique's lawyer, Michael W. Parks said.
"When Mo'Nique, one of the most well-known Black female comedians in America, faced that anachronistic attitude, she knew it was time to challenge the status quo," he continued.
Back in 2017, Mo'Nique began a crusade against Netflix after the company offered her $500,000 to do a comedy special, despite being an established comedian and an Oscar-winning actress. She rejected the offer and called for a boycott.
To support her claim of gender and racial bias for the low-ball offer, Mo'Nique claims in her lawsuit that Jerry Seinfeld has signed a $100 million deal with Netflix for stand-up specials and an interview series.
Netflix reportedly offered Dave Chapelle a $60 million deal and Chris Rock and Ricky Gervais both signed $40 million deals, all to produce comedy specials.
Amy Schumer was given an initial $11 million deal, but the White comedian was able to negotiate up to receive $13 million.
"Thus, Netflix reportedly offered or paid Rock, Chapelle, DeGeneres, and Gervais forty (40) times more per show than it offered Mo'Nique, and it offered Schumer twenty-six (26) times more per show than Mo'Nique," the lawsuit reads.
"In short, Netflix's offer to Mo'Nique perpetuates the drastic wage gap forced upon Black women in America's workforce."
The lawsuit lists other examples of Netflix's gender pay inequalities and slammed the network for failing to handle racial insensitivity matters in a timely manner, citing a 2018 incident in which Netflix's CCO said the N-word during a meeting.
Shortly after Mo'Nique publicly voiced her issues with Netflix, Wanda Sykes also revealed that she was "offended" by a low offer they gave her. However, she went on to shoot a comedy special for the streaming service.
"They moved that comma," Sykes later explained when asked why she ultimately decided to work for Netflix.
Unfortunately, the comma was never moved for Mo'Nique.
Be the first to receive breaking news alerts and more stories like this by subscribing to our mailing list.