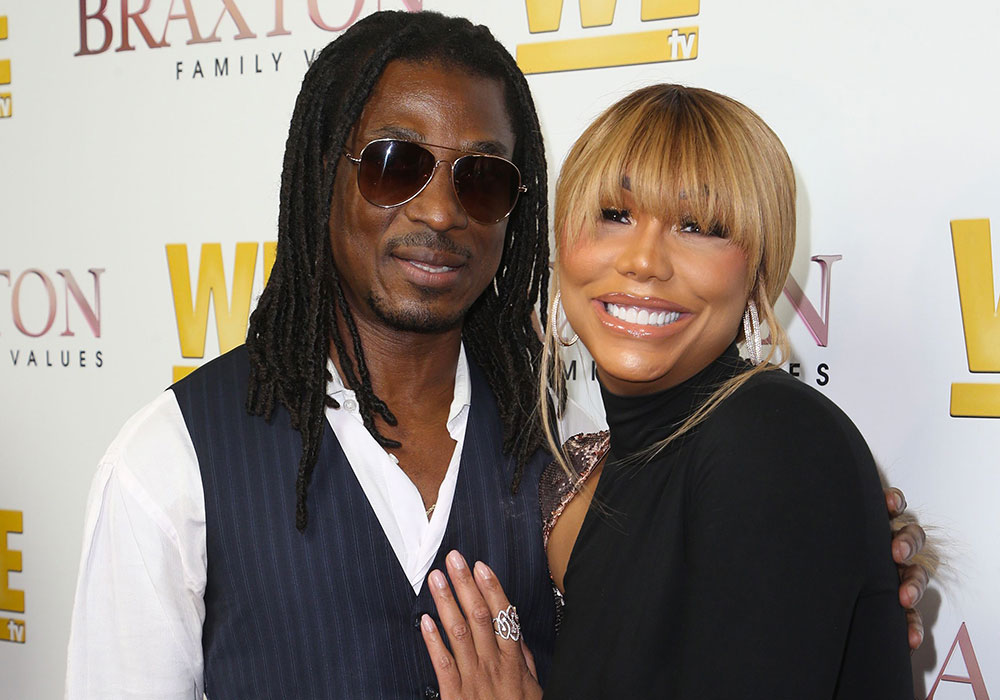 In today's "well alrighty then" news, Tamar Braxton says a man who doesn't touch a woman sexually for several days is a homosexual.
Out of nowhere, the most outspoken Braxton family member—at least when it comes to social media—took to Instagram Sunday night (Nov. 10) to drop a very strange "PSA" for women who may be dealing with men who they feel aren't attracted to them sexually.
Tamar ranted on her IG Stories: "Truth is ladies that these dudes out here really do be gay!"
She continued: "The truth is ladies that these dudes out here really be gay!! It ain't enough money, beauty, hair, babies in the world to keep them!! They want D**K!! Periodt!! It's nothing wrong with you, but they will find EVERY reason in the world to make u not good enough!! If he lays with you for 3, 4, 10 days and he don't touch u, it's NOT YOU!! HE WANT A MAN!! And that's on my momma."
Tamar, who recently with public with her new boyfriend, David Adefeso also posted a screenshot of the homophobic rant on her actual Instagram page along with the caption: "Public service announcement!!!! Periodt!!! It's time someone says something!!"
We're not sure what inspired this ill-advised "PSA," and Tamar has since deleted the posts (likely after getting roasted into oblivion by her followers), but you can check out a screenshot below:
Who and what the f**k is Tamar talking about?
Is everything OK with her and David? Because it sure doesn't sound like everything is OK with her and David.
Be the first to receive breaking news alerts and more stories like this by subscribing to our mailing list.