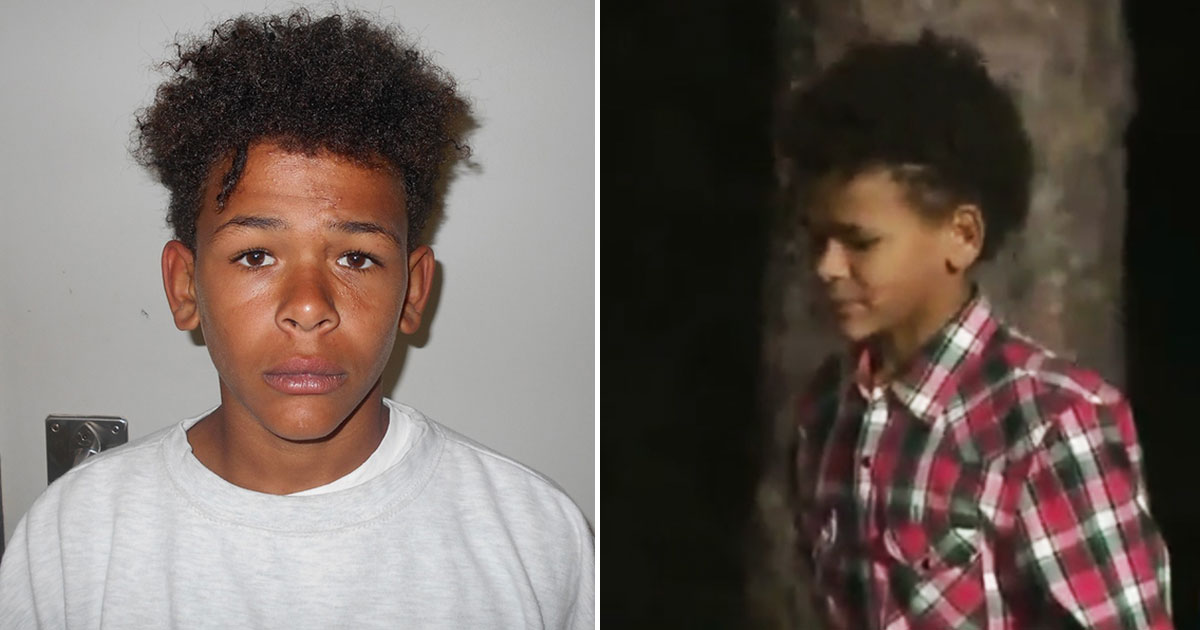 The teenage double murder suspect who escaped from a North Carolina courthouse is back in police custody after his mom turned him in.
13-year-old Jericho Werrell was previously arrested, along with 19-year-old Derrick Deshawn Hunt, and charged in October with two counts of first-degree murder and robbery with a dangerous weapon for the deaths of brothers Frank Thomas, 34, and Adam Thomas.
Jericho was barefoot and shackled when he escaped from a holding area while in the custody of social services Tuesday afternoon (Nov. 5) after attending a hearing in juvenile court in Lumberton, North Carolina.
Authorities said they had a "high degree of concern for the safety of both the juvenile and the public, due to a prior history of assaultive and unpredictable behavior."
A massive manhunt commenced, with helicopters being deployed while local police covered the ground, however, it was the boy's own mother who turned him in to authorities.
The teen's mother, Nikki Jacobs, told a WRAL reporter the boy fled to his uncle's house, where she picked him up before turning him back over to police.
Jacobs said her son first went to his grandmother's old home, which is now abandoned, after he escaped, and he spent Tuesday night and all day Wednesday there.
She said Jericho waited until to dark to leave his grandmother's old house and eventually found a bicycle and then rode to his uncle's house.
Jericho's uncle, Wayne Lambert, said when the boy showed up at his house Wednesday, he allowed his nephew to take a shower and get cleaned up before calling the marshals.
Lambert said his nephew, who looks at him like a father, had removed the shackles by the time he arrived at his house.
"I just thank God that he came home to me and I was the one that could put my hands on him before the officials did or anybody else would hurt this child, because he's not a very bad kid," Lambert said. "He's a respectful child.
"When I seen him, I said, 'Baby, you know what we got to do.' He said, 'Daddy, I don't want to go back.' I said, 'I know you don't, baby, and daddy don't want to take you back, but you're going to have to go.' I said, 'Do you understand me?' He said, 'yes, sir.'
"He said 'Daddy, all I want you to do is feed me and let me take a shower,' and that's what I did for him."
The North Carolina Department of Public Service confirmed Wednesday night that Jericho had been placed in the custody of police in Lumberton, and he's since been returned back to the Cumberland Regional Juvenile Detention Center in Fayetteville.
Be the first to receive breaking news alerts and more stories like this by subscribing to our mailing list.