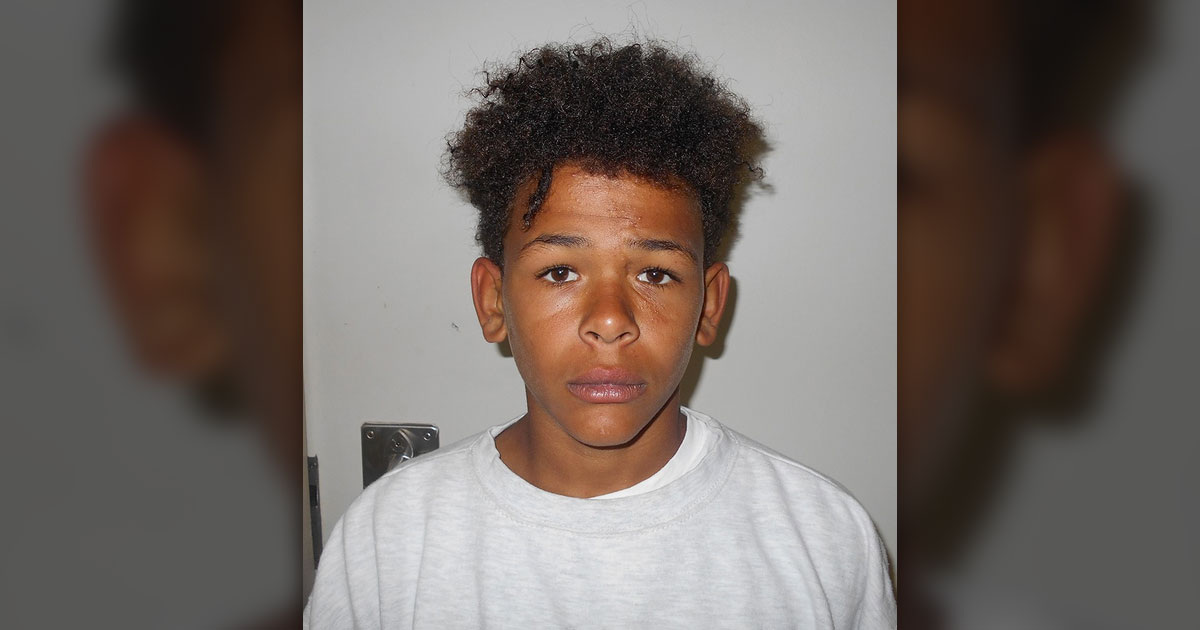 A 13-year-old boy facing two murder charges triggered a massive manhunt after he escaped authorities in Lumberton, North Carolina Tuesday (Nov. 5) following an appearance in juvenile court.
Police said the young teen, identified only as Jericho W., escaped from the custody of social services around 12 p.m. local time.
The boy was wearing beige prison-issue pants, a white shirt, and no shoes with leg restraints around his ankles, police said.
He's described as a Native American male, about 5 feet tall and approximately 110 pounds with brown hair and brown eyes.
Officials with the Robeson County Sheriff's Office said he was last seen at the intersection of Highway 72 and Country Club Road in Lumberton.
Jericho and 19-year-old Derrick Deshawn Hunt were charged in October with two counts of first-degree murder with a dangerous weapon for the deaths of two brothers, Frank and Adam Thomas, who were 34 and 33 years old, respectively.
Jericho had been held at the Cumberland Juvenile Detention Center in Fayetteville since October 14th.
Robeson County Police said they were using helicopters and the help of multiple area law enforcement units to locate the teen.
The Department of Public Safety said in a statement that officials have a "high degree of concern for the safety of both the juvenile and the public, due to a prior history of assaultive and unpredictable behavior."
Anyone with any information on Jericho's whereabouts has been asked to call the Robeson County Sheriff's Office at (910) 671-3170 or (910) 671-3100.
Be the first to receive breaking news alerts and more stories like this by subscribing to our mailing list.