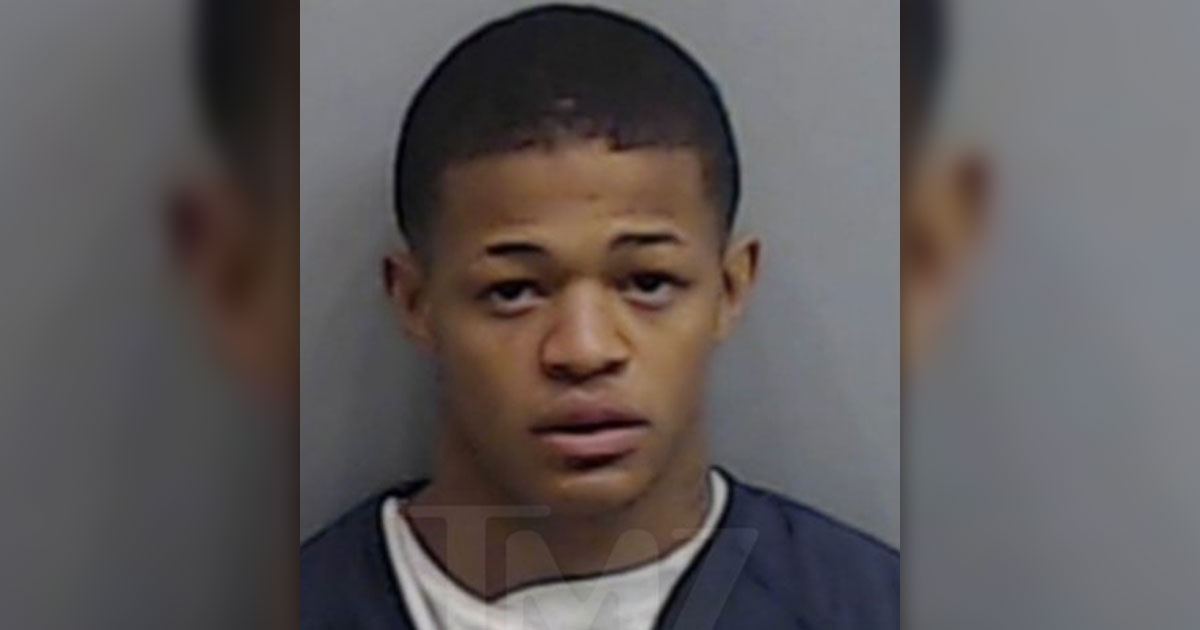 YK Osiris was arrested in Atlanta Monday (Nov. 5) on a felony assault charge after he allegedly beat up his girlfriend at his own birthday party two months ago.
TMZ reports via law enforcement sources that YK Osiris' girlfriend told police back in September that she and the singer/rapper got into a physical altercation that resulted in him choking her and biting her face.
YK's girlfriend says the fight erupted when she confronted Osiris after seeing a photo of another woman wearing nothing but a towel on his phone.
The girlfriend claims they started yelling at each other and YK told her: "I'm going to slap the sh*t out of you."
The GF told police Osiris chased her up the stairs and into a bathroom where he proceeded to choke her and bite her face.
The woman said she was able to get him off of her by biting his lip, and the fight was eventually broken up.
The police report notes that the woman had a noticeable mark under her left eye where she claims YK bit her.
The "Worth It" singer (whose real name is Osiris Williams) was charged with felony aggravated assault by strangulation.
He's being held in the Fulton County Jail without bail and is due in court for a preliminary hearing later this month.
YK Osiris was on the road with Kevin Gates for the rapper's "I'M HIM TOUR" at the time of his arrest.
It's not clear if he'll be able to make tomorrow night's show in Orlando, Florida, though it sure doesn't look like it right now.
Be the first to receive breaking news alerts and more stories like this by subscribing to our mailing list.