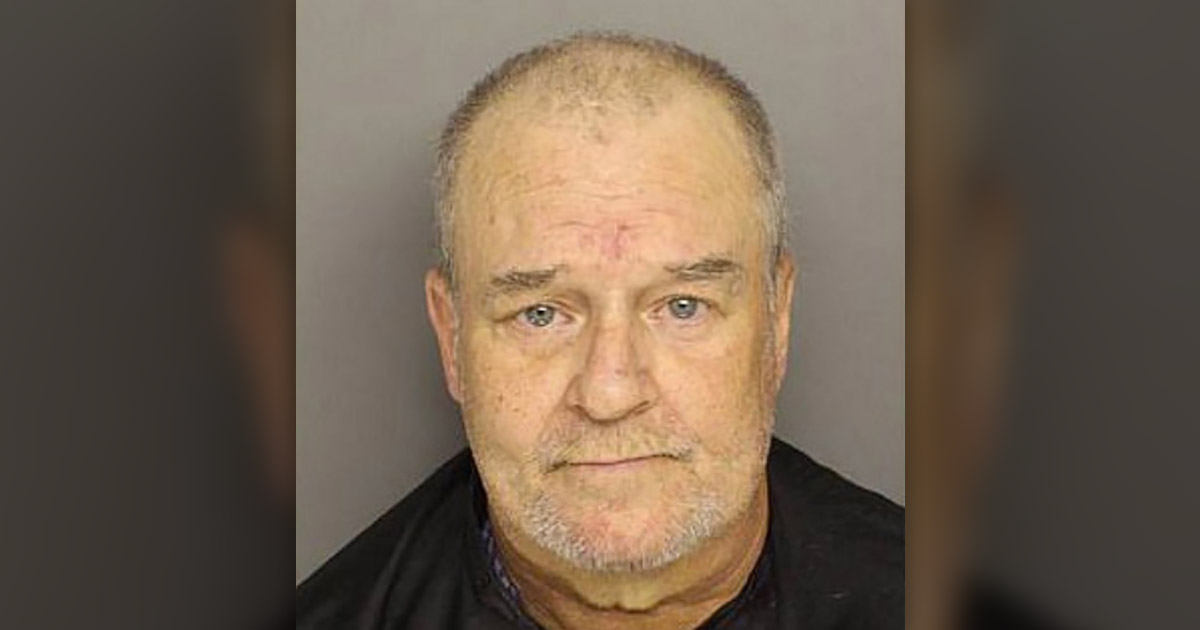 A South Carolina woman did exactly what needed to be done after she was kidnapped at knifepoint by a convicted sex offender who tried to rape her.
According to an incident report from the Greenville County Sheriff's Office obtained by WSPA News, the woman told police that on August 8th, she was waiting in the parking lot of a Motel 6 to be picked up by a man she met online when she saw 61-year-old Dennis Slaton.
After motioning for Slaton to pull his pickup truck over, the woman said she got into his vehicle. She said she almost immediately felt like something wasn't right and asked him to drop her off down the street.
The woman then offered to give Slaton $5 for his troubles, and he said "OK," the report states, but as soon as he put his vehicle in drive, the woman said he pulled a knife on her and held it to her throat, yelling at her that she owed him $300.
The woman said Slaton then drove her to his house, where he sexually assaulted her and threatened to kill her once he was finished with her.
During the assault, the woman bit the man's penis off and then used the knife he'd previously used to kidnap her to stab him in the butt. She then ran as he chased her through the house before escaping the home, the report stated.
After fighting off Slaton, the victim ran down the street naked and covered in the man's blood, banging on doors and begging neighbors for help before finally arriving at a nearby Waffle House where she was able to call 911.
Police later found a blood-drenched Slaton in his house, and he was taken to the hospital where he underwent surgery.
Slaton was charged with first-degree criminal sexual conduct and kidnapping, and has since been released from jail after posting a $75,000 bond.
He was arrested again on October 10th on charges of DUI and driving with an open container of alcohol, and was once again released on bond.
The 61-year-old confirmed his gruesome injuries to The Greenville News, but declined to comment on what may have caused those injuries.
"It was pretty bad, pretty tragic, what happened to me," he told the newspaper. "… If things had not transpired as they had, I would have been found here at my house dead."
Slaton told WSPA that his injuries were so bad that he was in the ICU for over a month, and he denied the woman's accusations.
Slaton has been a registered sex offender since 1989, and his criminal background includes multiple criminal convictions, many of them violent, dating all the way back to 1977.
According to his South Carolina sex offender registry profile, he was convicted of aggravated sodomy and attempt to commit rape in Georgia in 1990. His sex offender profile also lists a 1989 voyeurism conviction in South Carolina.
"He's done been caught that many times, he don't need it," Jeron Lynch, who lives down the street from Slaton, said regarding the man's penis.
Another neighbor told a WSPA reporter that she's seen police at Slaton's house at least eight times over the past four years.
According to the report from this latest incident, police said Slaton is "known to be violent toward deputies" and is also known to keep guns in his home.
"It's usually like five or ten people, and they always have their guns drawn," said neighbor Natasha Manuel.
"If there's been people over here with guns drawn they way they have, why is he not still in jail right now?"
That's a real damn good question. But it sounds about white.
Be the first to receive breaking news alerts and more stories like this by subscribing to our mailing list.