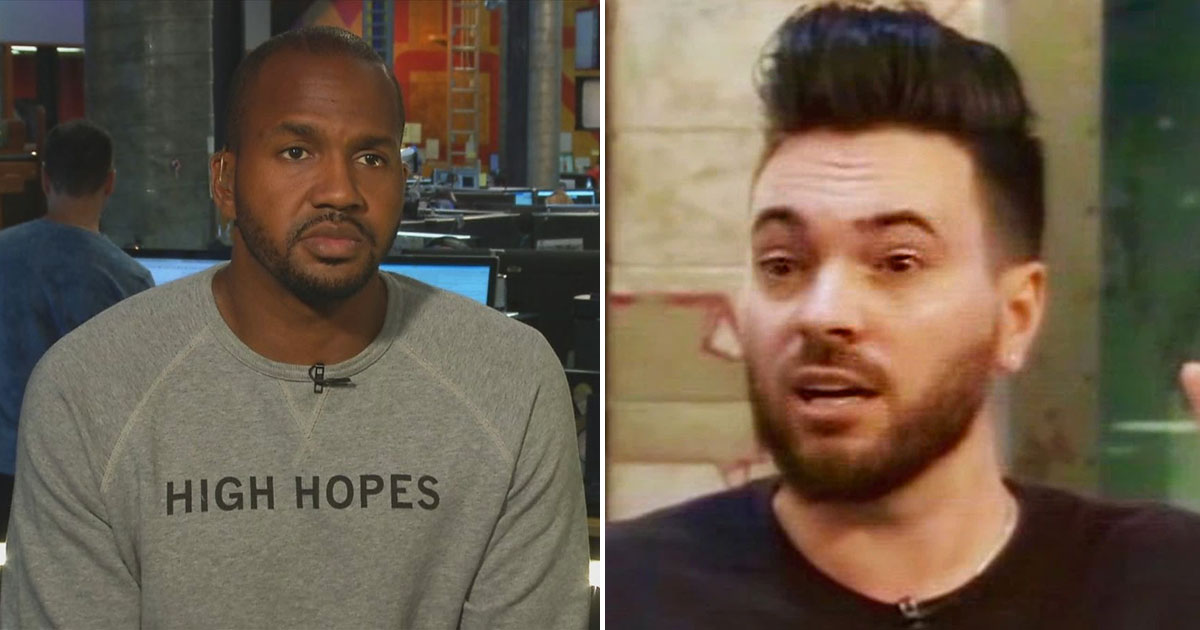 Veteran TMZ reporter Van Lathan has been fired after getting into a verbal dispute with fellow on-air personality Michael Babcock.
According to Page Six, Lathan and Babcock had a disagreement over politics while appearing together on the site's online show "TMZ Live" about a week and a half ago.
Lathan, who is Black, is liberal, while Babcock, who is White, is more on the conservative side.
The pair's argument was reportedly edited out of the segment that aired, but sources say Lathan confronted Babcock in the newsroom afterward, and told him there would be trouble if he "ever embarrassed [Lathan] like that again."
Insiders say Lathan—who also hosts the "Red Pill" podcast—met with TMZ's attorneys and was suspended before being officially let go a few days later.
Another insider defended Lathan, saying that the site's high-pressure newsroom sometimes creates an environment that pits staffers against each other, which, in turn, makes for good TV.
"Van's not mean-spirited. Anything that happened is a product of that environment," the source said.
Other sources said Lathan—who famously confronted Kanye West when he said "slavery was a choice" last year— was "a huge part" of TMZ's success over the past few years and they were shocked to learn that he'd been fired over the incident.
While Lathan declined to speak to Page Six without an attorney, he did take to Twitter late Monday night (Oct. 21) to say that he's "okay" after joking that it looked like tomorrow was "going to suck."
It's looking like tomorrow is going to suck. ????. We good up there God? Okay, cool Just checking.

— VanLathan (@VanLathan) October 21, 2019
I'm okay. Promise you guys. Seriously.

— VanLathan (@VanLathan) October 22, 2019
Be the first to receive breaking news alerts and more stories like this by subscribing to our mailing list.