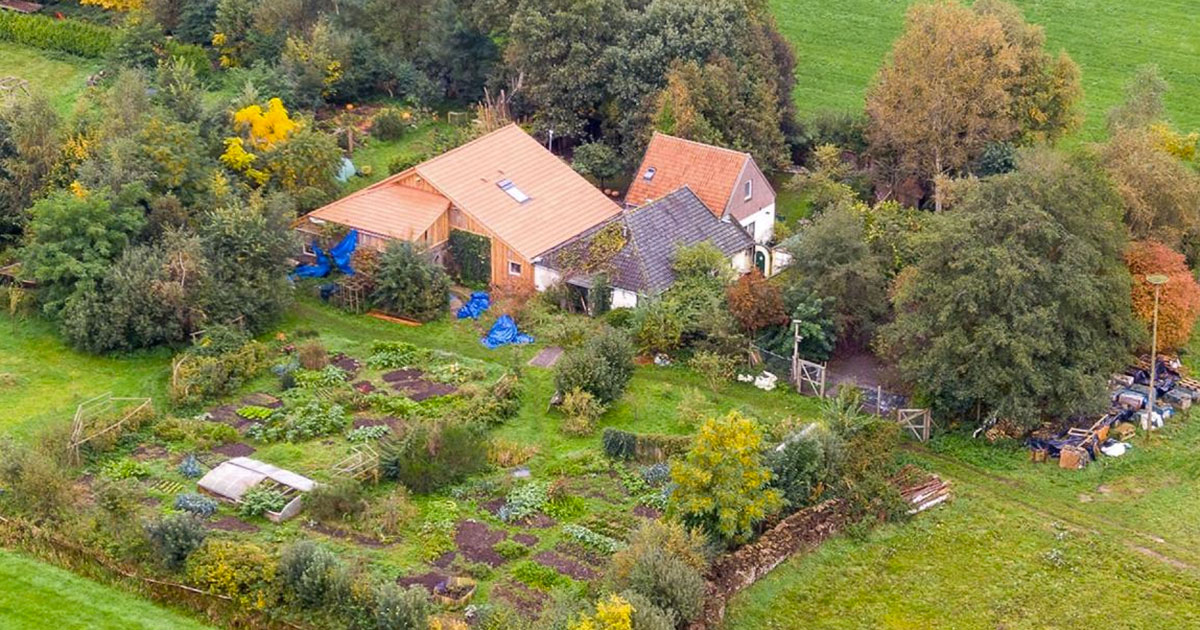 RTV Drenthe, a Netherlands newspaper, reported that a farmhouse was hiding away a family of six (five siblings aged 18-25 plus their father) and a 58-year old mystery man living in a basement waiting for the "end of times" to come.
The family believed the rest of humanity had died off and they'd been simply waiting for their turn since 2010, police said.
Neighbors had no idea anyone else but the mysterious old man lived on the property in Buitenhuizerweg in Ruinerworld.
This all came to light Sunday evening (Oct. 15) shortly after the eldest sibling, aged 25, escaped and managed to find a nearby bar to get help.
Bar owner Chris Westerbeek described the young man as having "long hair" and "a dirty beard." He said the man was wearing "old clothes" and "looked confused."
"He said he'd never been to school and hadn't been to the barber for nine years," Westberbeek told local news reporters.
"He ordered 5 beers and drank them. Then I had a chat with him and he revealed he had run away and needed help… Then we called the police. He said he had brothers and sisters who lived at the farm. He said he was the oldest and wanted to end the way they were living."
Local authorities were immediately notified of the situation, and while searching the secluded farm, police found a hidden staircase that led to the basement where the family had been living.
That's also when police also found the 58-year-old man, who was in bed and appeared to have suffered a stroke years ago.
Police eventually discovered the mystery man (known as "Josef B the Austrian" by locals) was in no way related to the family of six nor did he own the farmhouse.
"Josef B the Austrian" was later arrested after he allegedly refused to cooperate with the police investigation, however, it wasn't clear what crime(s) he was charged with.
Sources said the family didn't have any contact with the outside world and lived off a vegetable garden and farm animals; and if needed, Josef would go into town for supplies in his Volvo. 
Mayor Roger de Groot said during a press conference that investigators believe that the siblings' mother died years ago before they moved into the farmhouse.
"For the moment, the police have a lot of unanswered questions," he said, adding that most of the family had no legal documentation and didn't appear to be registered anywhere.
"I've never seen anything like it," Mayor de Groot told local reporters. He said that the siblings were in "a safe place" now.
According to the Algemeen Dagblad newspaper, the farmhouse was being rented by a man.
The property's owners, Klaas and Alida Rooze, claimed to be shocked by the disturbing discovery.
"We knew absolutely nothing of this. We had rented the house for years to an individual and now we learn that a man was living there with children. We have no idea who this can be," they told the local outlet.
Police said their investigation is focusing on keeping the family safe and gathering more information about what exactly happened. They said they're also working to determine if the family had been held against their will.
Be the first to receive breaking news alerts and more stories like this by subscribing to our mailing list.