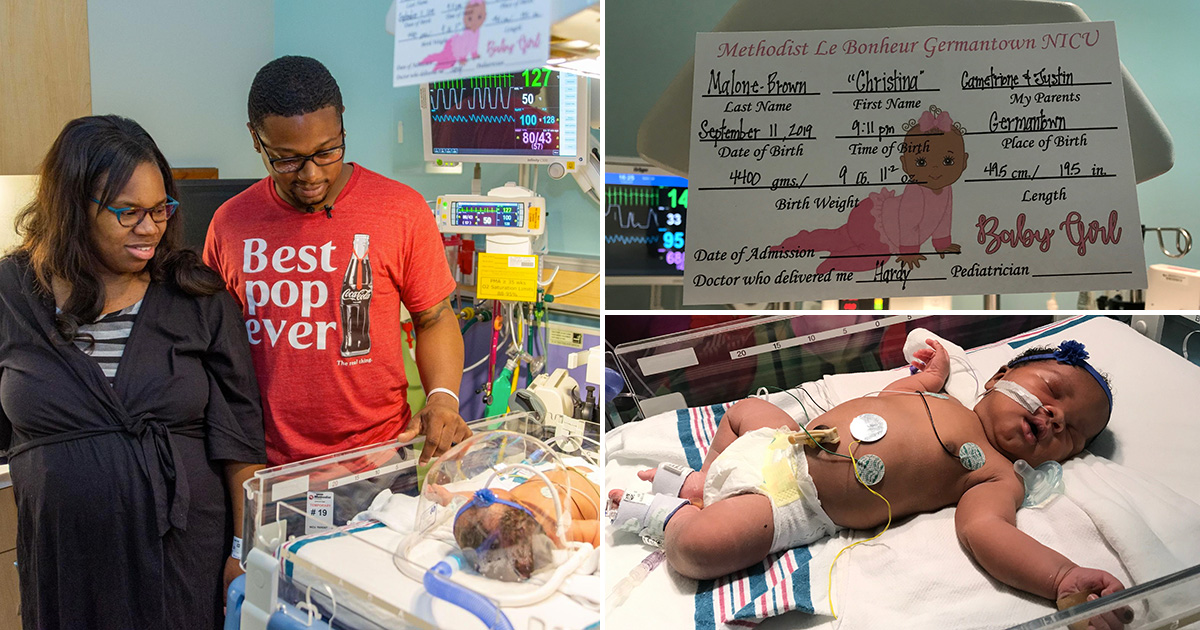 A Tennessee family is making headlines for giving birth to what many are calling the "9/11 Baby."
While September 11th will always be remembered as a true American tragedy in which thousands were injured and killed due to terrorist attacks, a couple from Germantown, Tennessee are bringing a positive light to the disastrous day.
According to WGN TV, Cametrione Malone-Brown and Justin Brown gave birth to their beautiful baby girl Christina on 9/11 at 9:11 p.m. And get this: She weighed in at 9 pounds, 11 ounces.
Christina was born via C-section at Methodist Le Bonheur Germantown Hospital in Germantown, Tennessee.
"She comes in on 9/11, there was so much devastation but she's bringing all this joy and life into the world, because everybody's been waiting on her,' Christina's mother told The Commercial Appeal.
Christina's father said everything happened so sudden.
"Time was just rolling. Then all of a sudden, we heard the 'wah!' and next thing you know, they called it, 9:11 and then they got on the table and they were like, 'Oh my gosh! She weighs 9/11!'"
Rachel Laughlin, a patient care coordinator, said she has never seen anything like this after working three decades in the industry.
"Oh, I've never seen it in 38 years. It's very rare but very special. It just makes her an even more special little girl than she already is."
Baby Christina is said to be currently in the NICU.
WGN TV reported she's getting some extra oxygen after having some minor lung issues, but her parents said she'll be OK, and they're looking forward to the future
"Very excited and can't wait to bring the new addition to the house," Justin said.
Baby Christina's parents were teenagers in 2001 when the 9/11 terrorist attacks occurred.
The couple also have three other children together aged 9, 10 and 13.
Be the first to receive breaking news alerts and more stories like this by subscribing to our mailing list.