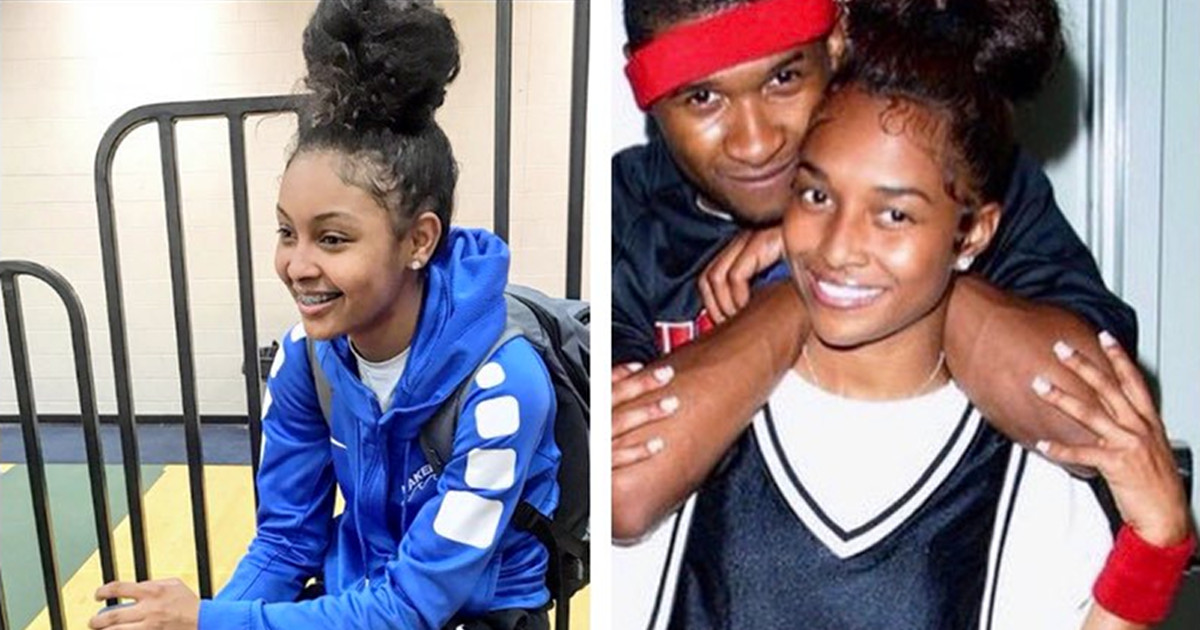 What Twitter learned today: Don't send your look-a-like photos to Chilli.
Chilli of TLC's Twitter mentions were lit up today after a response she had to fan's flattering tweet was not well-received.
On Wednesday (Sept. 4), a college student using the handle @BlessedupZ tweeted out that people often point out her resemblance to the 90s girl group icon.
She attached a few photos and innocently posed the question to the Twitter-verse, also including Chilli's official handle in the tweet.
I get I look like chilli a lot what y'all think ? ?? @officialchilli @TheShadeRoomm pic.twitter.com/EftF7CGtu0

— zyya.m on Instagram (@BlessedupZ) September 4, 2019
Chilli saw the tweet, but what she didn't see was her alleged look-a-like.
She responded late Thursday night and let the fan know that baby hair and a similar skin tone is not enough to be twinsies.
Long straight/wavy hair n similar skin tone doesn't mean u look like someone. Ur a doll but we don't look alike:) https://t.co/JrEoX4Uzaj

— Chilli (@officialchilli) September 6, 2019
By Friday, Chill was trending a topic, and not in a good way.
While some defended her, many felt the singer's shady response was unnecessary, especially given that the implication was that the fan was not as pretty as her. (Though we should note that Chilli did call the fan a "doll.")
Chilli didn't have to respond at all. The girl is young. It was mean and unnecessary. I'm sure a lot of people on here won't agree bc they do the same type shit

— Mama Tash (@Supernova_tash) September 6, 2019
No one

Chilli when anyone says they look like her: pic.twitter.com/IdFhYbcQBz

— Kathiana (@iconkathiana) September 6, 2019
What exactly did Chilli get out of responding to a child? pic.twitter.com/wvBtPsZ4Mn

— lex (@HotCocoaTing) September 6, 2019
Chilli didn't even have to say all of that. pic.twitter.com/SemMmazWkj

— Jonathan Rogers (@SKEJayRogers) September 6, 2019
Zya look better than Chilli old ass and that's facts ?????

— . (@_walt2) September 6, 2019
chilli gets UPSET every time somebody say someone looks like her ? pic.twitter.com/Wbe58vW0vz

— Padparadscha (@heydenzell) September 6, 2019
Chilli: you ain't me! pic.twitter.com/kar8nltFoy

— Marcel (@celmation) September 6, 2019
Chilli got all this personality on twitter but boring ass hell on lil Kim boat show

— MILLI (@SoMilli_) September 6, 2019
I'm crying chilli is so disrespectful ????

— Youtube: SimplyKosmic (@simplykosmic) September 6, 2019
Despite being dragged all day, Chilli defended her response. "She is pretty. Never said she wasn't," the singer wrote on Twitter.
Exactly and she is pretty, never said she wasn't https://t.co/duDXxfLxWe

— Chilli (@officialchilli) September 6, 2019
The fan is also taking the viral moment in stride. She's been retweeting positive comments, assuring others that she's not upset over the issue and even agreed with Chilli that they don't look like.
Let me put this in the air guys I'm not mad or sad about what chilli said she has a right to her opinion and Ain't like she said I was ugly she just said we don't look a like and I agree I look like myself god make everybody different and special ?

— zyya.m on Instagram (@BlessedupZ) September 6, 2019
I also do appreciate all the compliments and love ?? I can't respond back to everyone but just wanna thank y'all for the love !!

— zyya.m on Instagram (@BlessedupZ) September 6, 2019
Be the first to receive breaking news alerts and more stories like this by subscribing to our mailing list.